We use cookies for a variety of purposes, such as website functionality and helping target our marketing activities. Some cookies are essential, others help us improve your experience by providing insights into how the site is used. For more information, please visit our Cookie Notice.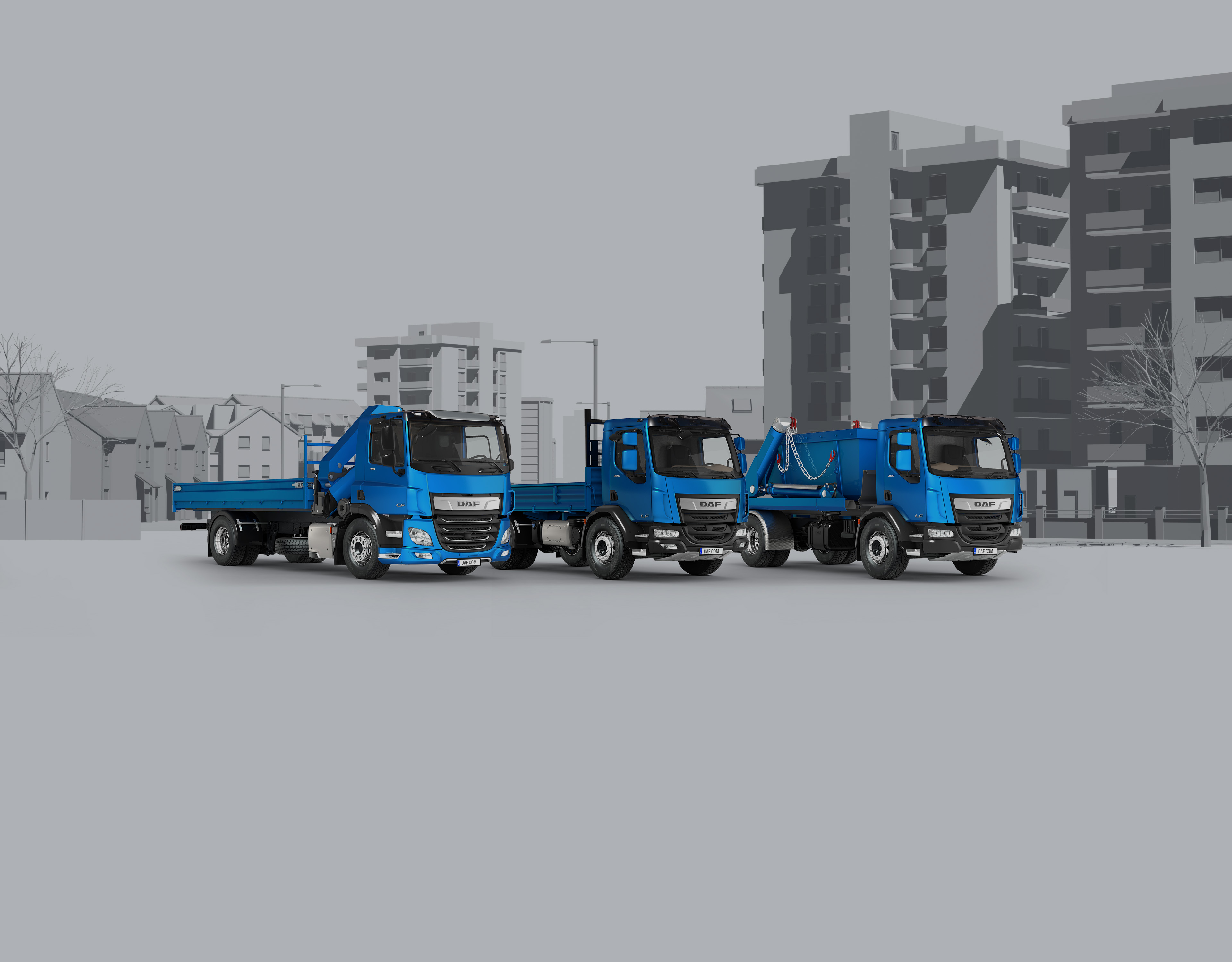 Discover the DAF solutions for general municipal use
Municipal
General municipal use
The majority of municipal trucks are fitted with a loading platform, sometimes in combination with a crane for loading and unloading. These vehicles are often 'multi-taskers' that can be deployed in the winter to tackle icy roads, for example, which also requires additional features.
The DAF product portfolio for general municipal use offers the right truck for every job. Whether you need a 4x2 with loading crane and a multi-sided dumper or a larger 6x2 with a hook arm system for unloading at the recycling centre, at DAF we always have the right configuration in our range. And with the added security of optimal technical support and service thanks to our extensive network of DAF dealers.
This is what makes a DAF the best choice in terms of long-term, trouble-free use. And thanks to our intensive contact with the market, at DAF we know exactly what the people who drive our trucks want and need. This guarantees a comprehensive transport solution, down to the tiniest detail.
Want to know more? Contact your nearest DAF dealer