DAF respects your privacy. We use cookies for a variety of purposes, such as website functionality, improving your experience of our website, building integration with social media and helping target marketing activities within and beyond our website. By continuing your visit on our website, you are consenting to our use of cookies. However, if you want to customize your cookie preferences, click on 'Change settings' below. You can withdraw your consent at any time. For more information, please visit our Cookie Notice.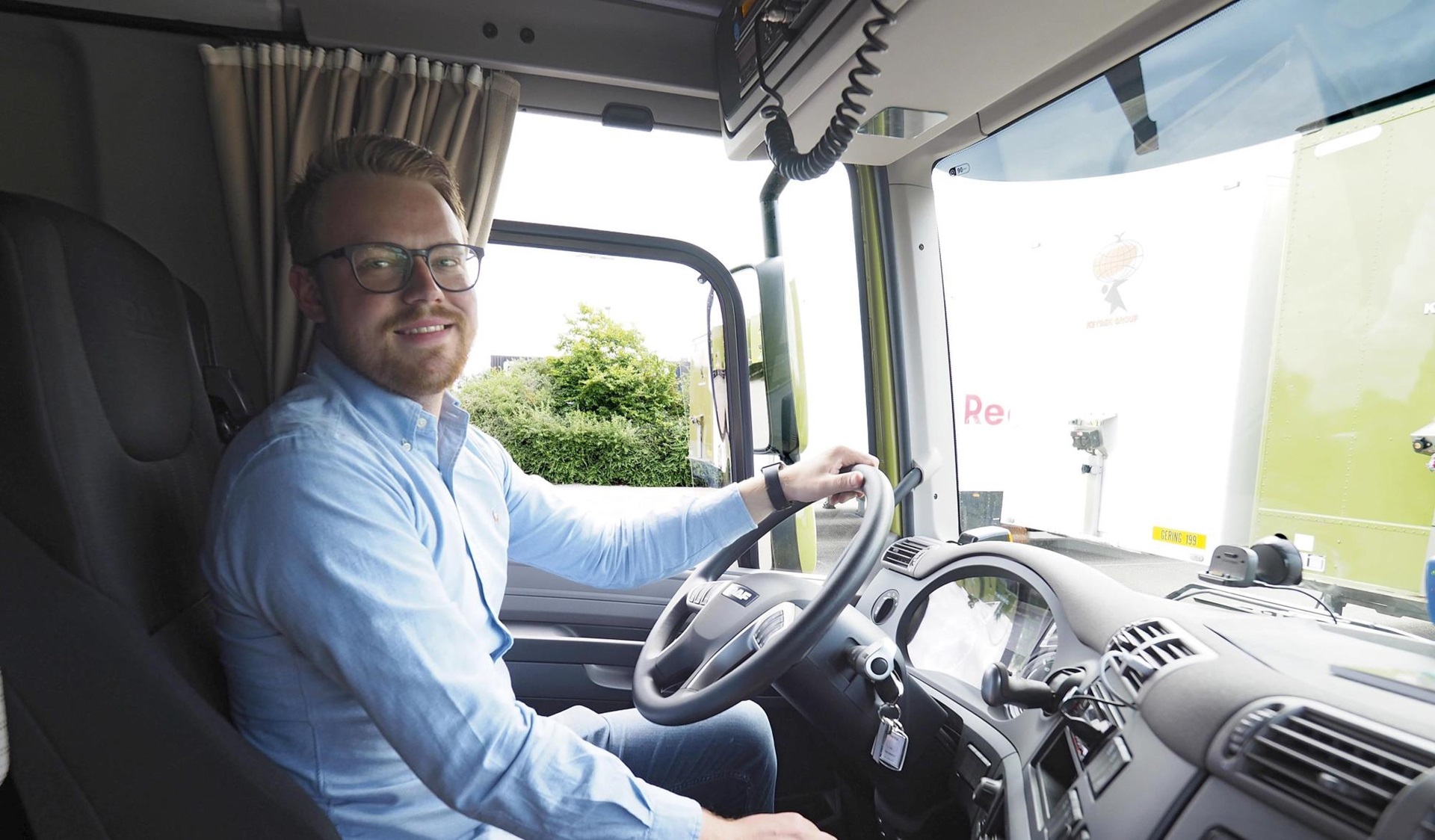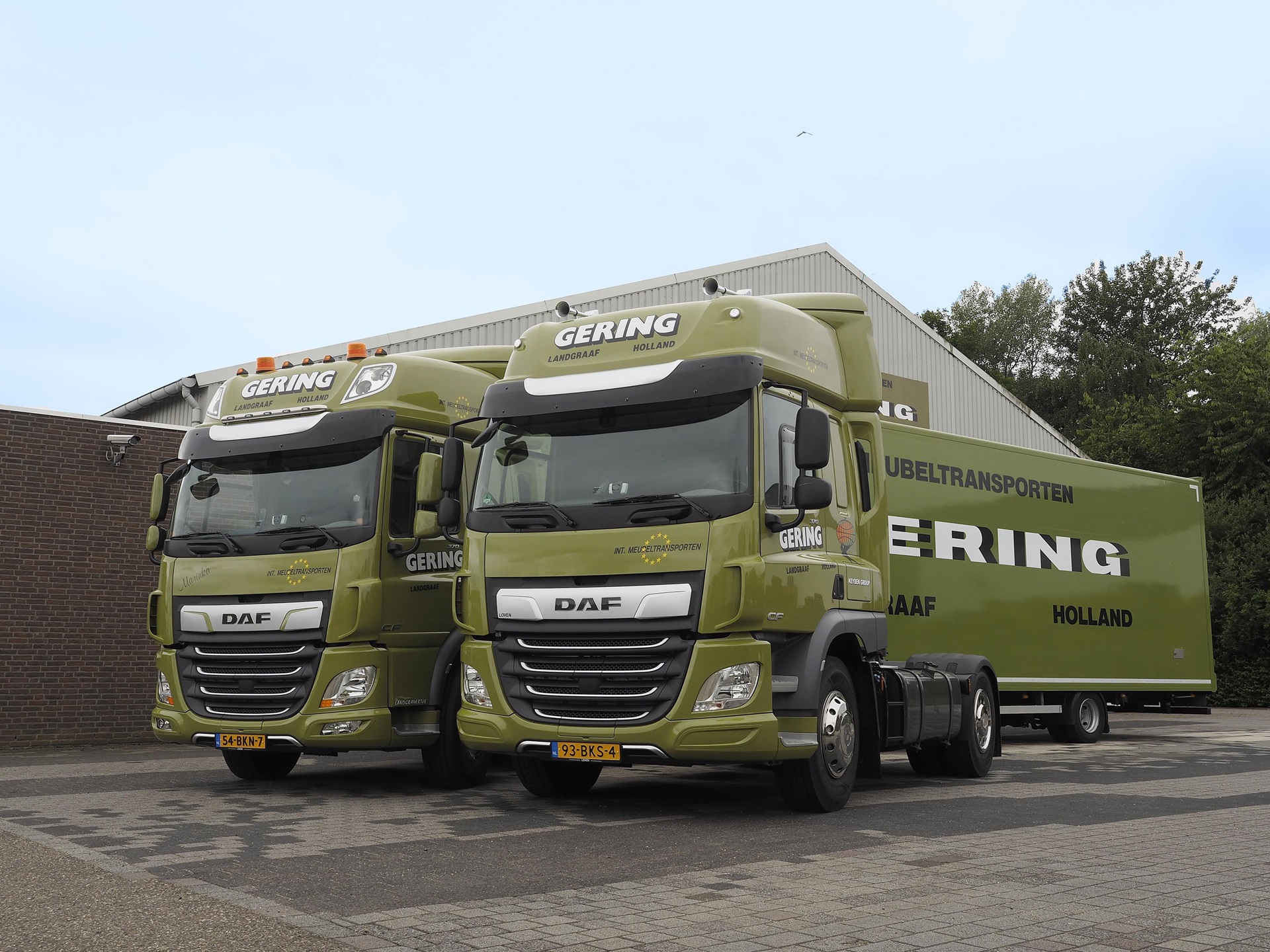 Gering Meubeltransport Landgraaf
about DAF Connect:
"Lots of clear information on one screen"
Gering Meubeltransport, a furniture haulier based in the Dutch town of Landgraaf, is having all 46 of its DAF CF tractor units equipped with DAF Connect. "The first vehicles fitted with the system are already on the road. This should provide us with more assurance in terms of our business model", believes Bas Keybek, fleet manager at the family business.
Gering wants more from DAF Connect than assurance. "Our ultimate goal is to increase uptime and improve our TCO further. That's a bit tricky for us because our
vehicles already drive very efficiently and we have very little downtime", Bas explains. "This is because we never carry heavy cargo and we regularly have maintenance performed professionally by our DAF dealer, Loven. We also check our tyres every week against a strict set of criteria. We don't really make our journeys on a just-in-time basis — we play an important part within our customers' complete production chain. Almost their entire inventory is in our trailers. This is why we can't afford for anything to go wrong and why we are aiming for zero downtime. And that's where we hope DAF Connect can help us."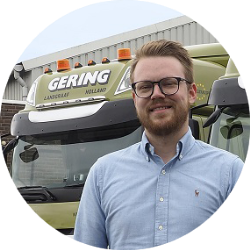 DAF Connect is still under development, but is already providing Gerings with a great deal more insight into their fleet. "We now get much clearer figures regarding fuel consumption and driving behaviour. But for us, it is more important that the dealer will soon be able to track the technical condition of our vehicles in real time. This will help them give us greater peace of mind and make much more accurate prognoses about the condition of each truck. I think that this will provide us with a much more flexible maintenance system, meaning we will have to take our trucks in less frequently and for shorter periods, thereby generating more uptime."
Another advantage in Keybek's eyes is that, in the event of a breakdown, ITS can give a much deeper insight into the vehicle than a driver would be able to provide. "We can gain a quicker picture of exactly what the problem is and get the appropriate service straight away. These aspects together were enough to convince us to start using DAF Connect. It gives us the assurance that we will achieve even less downtime, and that the truck will be back on the road faster."
Bas Keybek notes that because much more information is now visible, there are many more possibilities. "There are some things we will need to get used to", he explains. That is true when it comes to the individual driving performance of the drivers. "As a family business, we have a close bond with our drivers. Many of them have driven with us for more than 25 years, so we need to strike a balance."
Gering Meubeltransport Landgraaf about DAF Connect:
'We now get much clearer figures regarding fuel consumption and driving behaviour.'
Other DAF Connect customers
Find your nearest DAF dealer