We use cookies for a variety of purposes, such as website functionality and helping target our marketing activities. Some cookies are essential, others help us improve your experience by providing insights into how the site is used. For more information, please visit our Cookie Notice.
DAF Trucks' New CF rear-steer for BSS keeps charity in Mind
BSS, the pipeline and heating supplies specialist (and part of Travis Perkins), is using one of its latest DAFs – a New CF 430 rear-steer rigid – to promote mental health charity, Mind. The New CF is also the first with an 'FAN' 6x2 axle configuration for BSS, joining just under 100 existing DAFs in (and 40% of) the company's national fleet.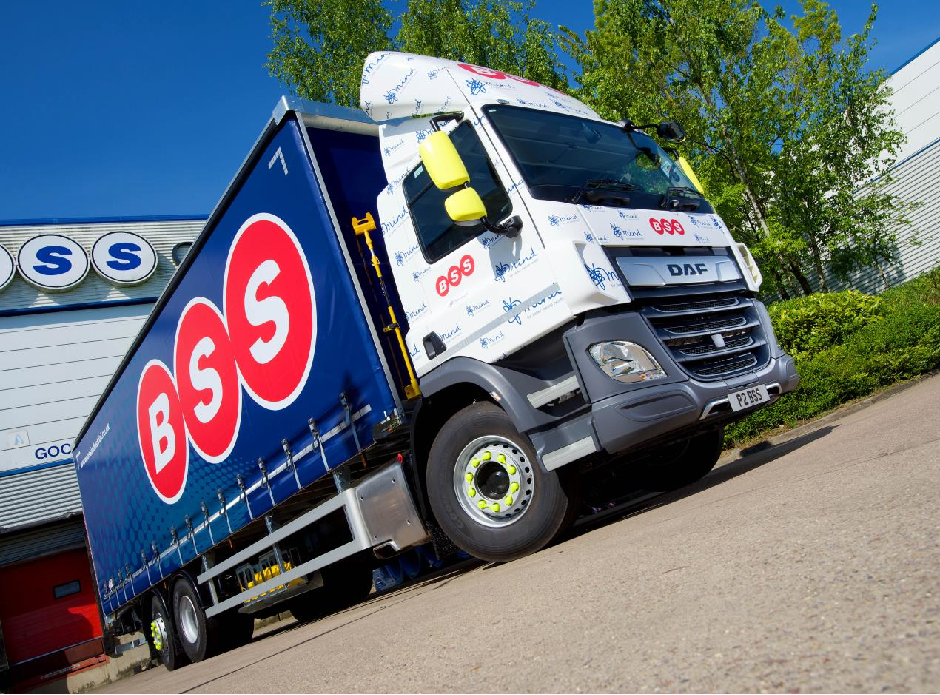 The truck, supplied by DAF Dealer Ford & Slater, will perform trunking duties from the BSS distribution hub at Magna Park, Lutterworth, down to the company's south coast branches in Portsmouth, Southampton and Bournemouth. It is also the first BSS fleet vehicle to feature the company's latest curtain design and branding. Adorned in Mind livery, the vehicle will also feature at selected branch charity events throughout 2018.

BSS selected Mind, the leading mental health charity in England and Wales, after data from the Office of National Statistics revealed that suicide was the biggest killer of men under 45-years-old in the UK and one-in-four construction workers had considered taking their own life at some point. Three times more people in the construction industry took their own life in the four years to 2015 than those working as corporate managers or sales directors. The figure was ten times higher than those working in health and social care.

Mind provides advice and support to empower anyone experiencing a mental health problem. The charity campaigns to improve services, to raise awareness and to promote understanding, while providing support directly to those who need it most. Mind has a network of more than 130 local Minds across England and Wales which offer specialised services based on the needs of the communities they support. BSS also has a similar support relationship for SAMH – the Scottish Association for Mental Health.

"We have ambitious fundraising plans in 2018 and beyond to support Mind and SAMH," said Kieran Griffin, Managing Director at BSS, "with events and activities planned at all 60 BSS locations, including a car rally to Lake Como in the autumn. At BSS, our mission is to become Britain's most trusted and reliable distributor of pipeline and heating solutions," he added, "part of that process is to show that we care about our colleagues and our customers, and our charitable work underscores the company's caring approach. This DAF CF will play an important role in creating more awareness of Mind as it travels the country to our branches."

Every year one in four people will experience a mental health problem, and hundreds of thousands are still struggling. Mind won't give up until everyone experiencing a mental health problem gets support and respect and believes that no-one should have to face a mental health problem alone.
Press contacts:

Paul O'Malley, Torque Agency Group
M: pomalley@torqueagencygroup.com
Rutger Kerstiens
Corporate Communications Department, DAF Trucks N.V.