DAF respects your privacy. We use cookies for a variety of purposes, such as website functionality, improving your experience of our website, building integration with social media and helping target marketing activities within and beyond our website. By continuing your visit on our website, you are consenting to our use of cookies. However, if you want to customize your cookie preferences, click on 'Change settings' below. You can withdraw your consent at any time. For more information, please visit our Cookie Notice.

DAF Trucks - Ready to Go
Market leading trucks tailored to your business and available now!
Choose from our extensive range of brand new, complete bodied vehicles. These industry specific trucks have been pre-built to provide a bespoke solution that's ready to go.
In the construction and municipal sector vehicle availability can often be the difference between winning or losing your next job. If your operation is in urgent need of bodied vehicles without long lead times the DAF Ready to Go programme was built specifically for you with pre-defined bodied vehicles, ensuring you get the right truck with the right spec.
Contact me
Designed around five key areas,
DAF's ready to go trucks are: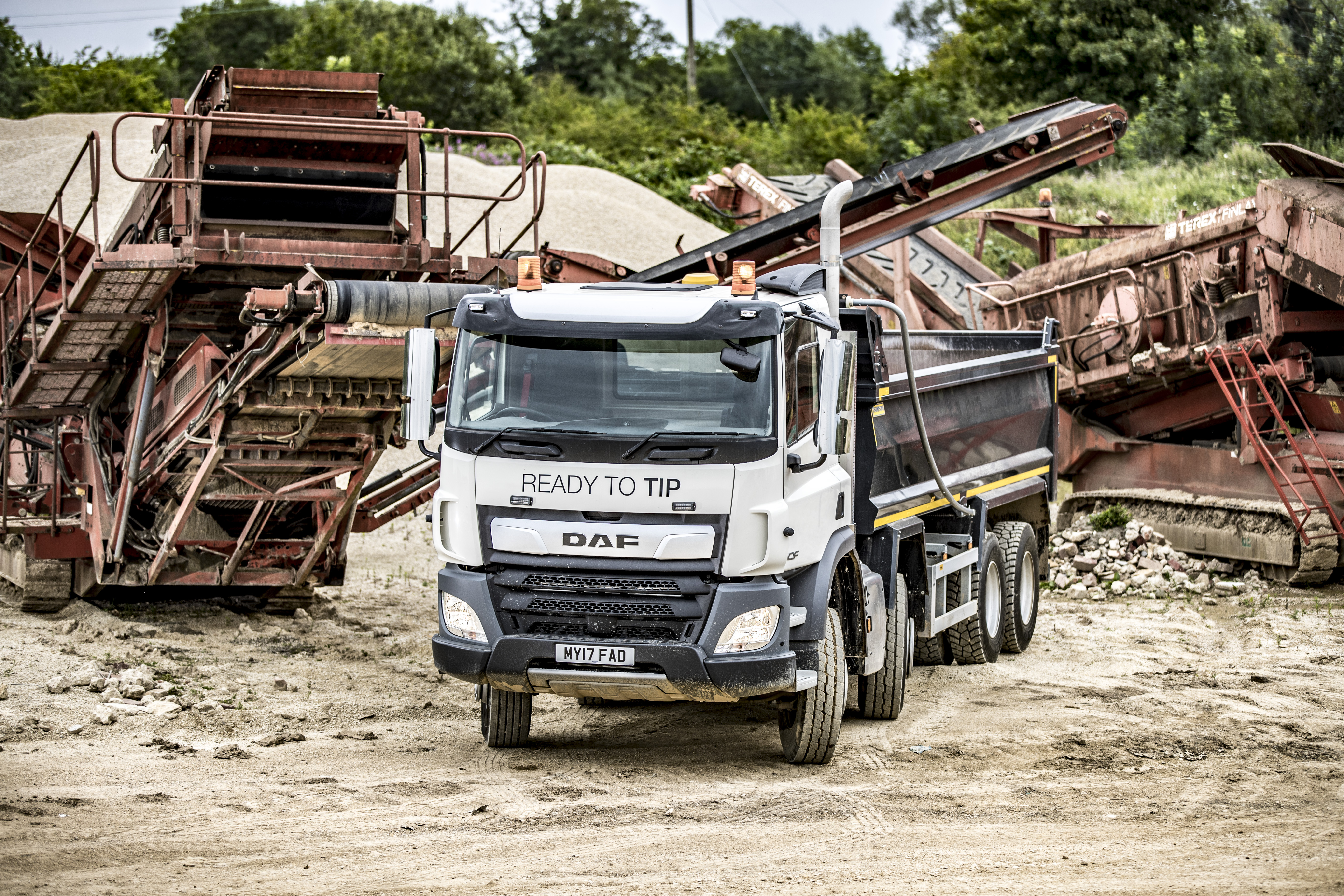 Ready to Tip: DAF CF 8X4 32T – Tipper bodies supplied by Boweld, Wilcox & Thompson
In the construction sector the availability, reliability and carrying capacity of your vehicles can be vital in securing new business and keeping your current customers happy. Our CF FAD available on the Ready to Go programme addresses all three of these key challenges in one package. Our 8x4 tipper model is available with bodies from Boweld, Wilcox or Thompson to suit all types of muck-away and aggregate work. The latest Construction CF offers enhanced fuel economy, increased payload and better performance featuring the MX-11 engine combined with the new Traxon gearbox.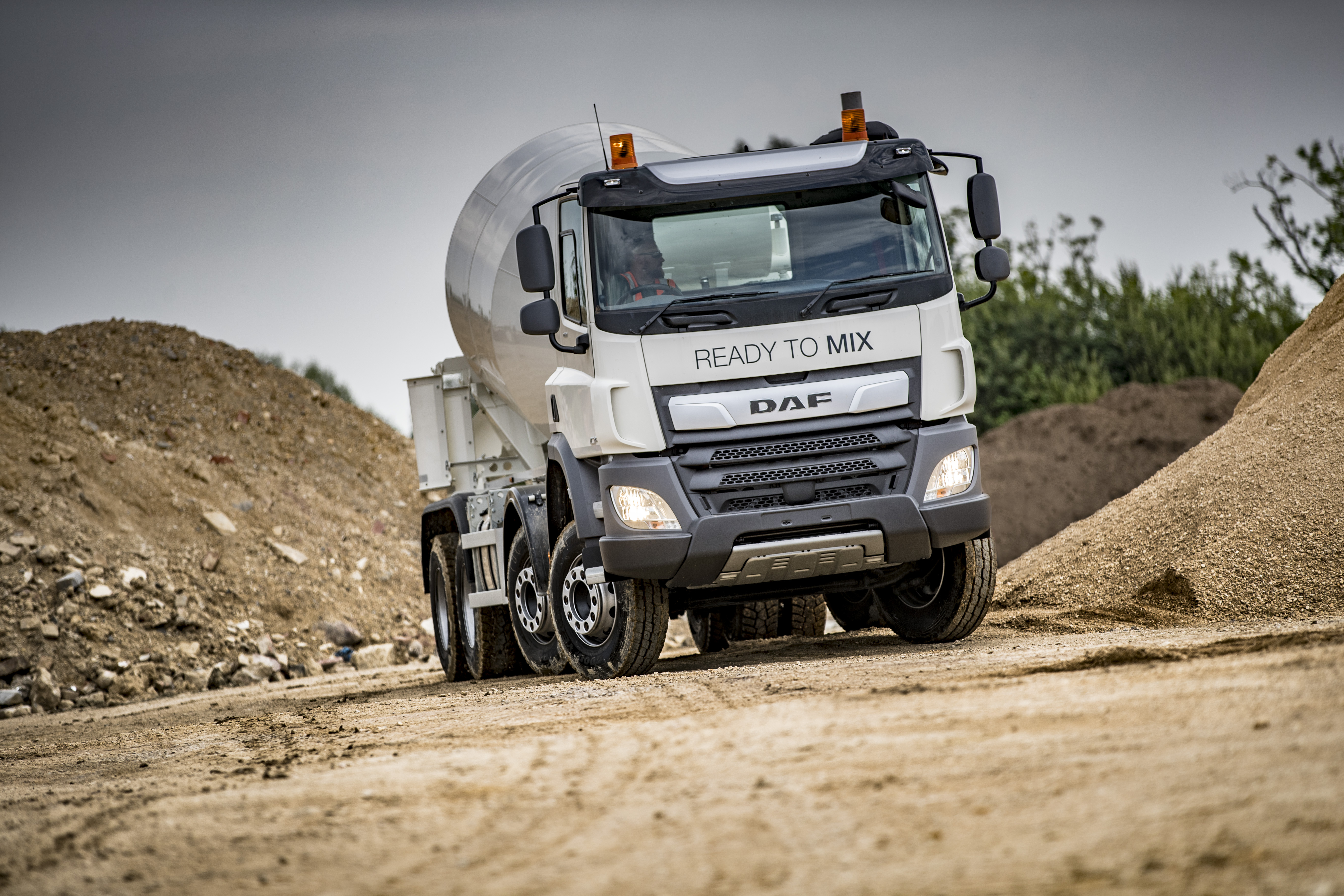 Ready to Mix: DAF CF 8x4 32T - Mixer body from McPhee or CIFA
Supplying ready mixed concrete is a highly specialised business, and as such requires a highly specialised vehicles. However the problem with this is the long lead times often required to get these trucks ready to work. The dedicated DAF Construction CF FAD 8x4 mixer chassis provides the perfect base for concrete mixers offering higher payload to enable an 8 cubic metre capacity, greater performance and proven reliability.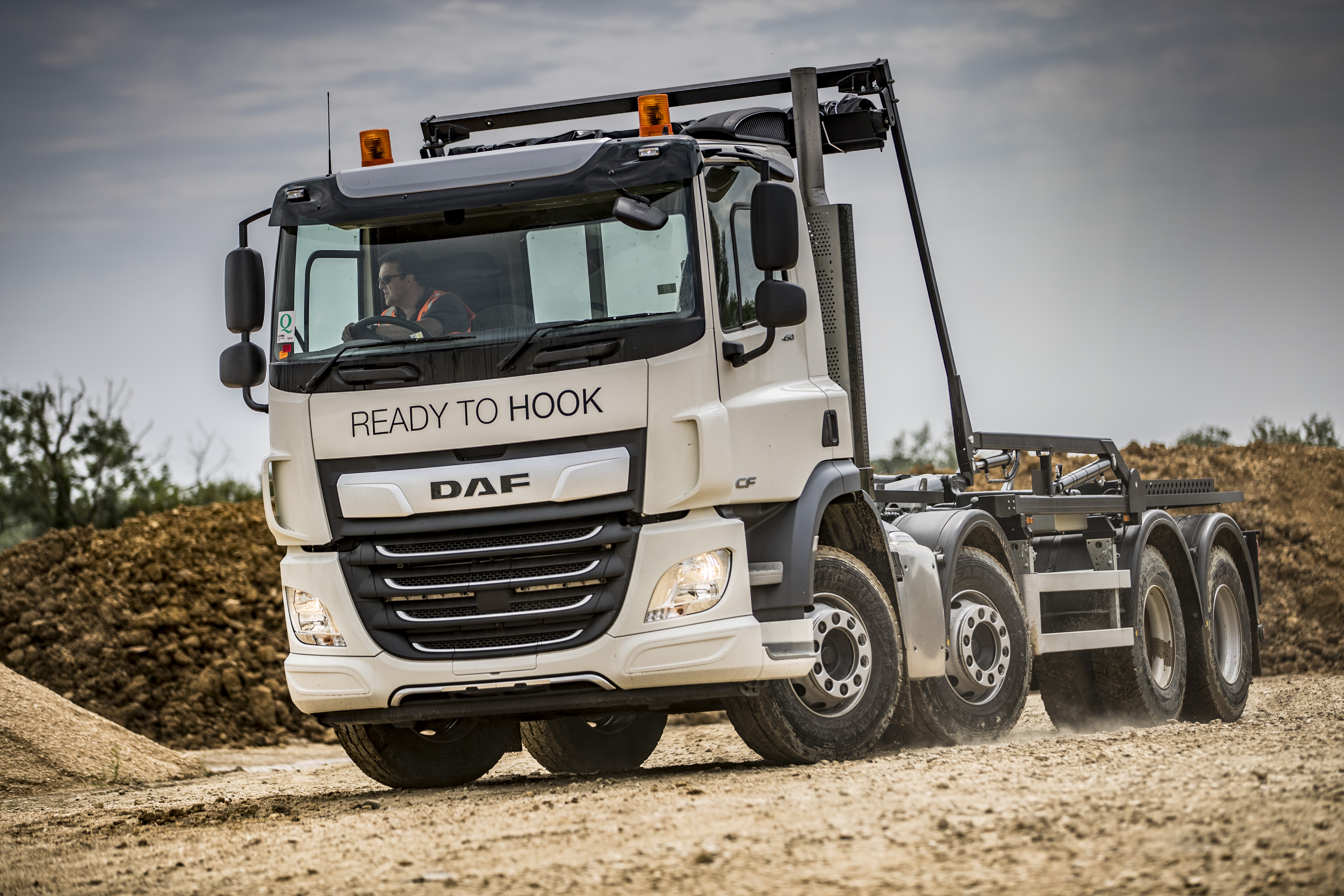 Ready to Hook: DAF CF 8x4 32T - Hook-loader equipment from Hyva
If your operation requires you to manage a variety of different contracts with diverse requirements then a DAF CF FAD 8x4 Hook-loader available on the Ready to Go program could save you a lot of frustration. The CF's 8x4 chassis with HYVA hookloader will provide you an excellent payload, whilst the new Traxon gearbox enables inch perfect control for manoeuvring on site.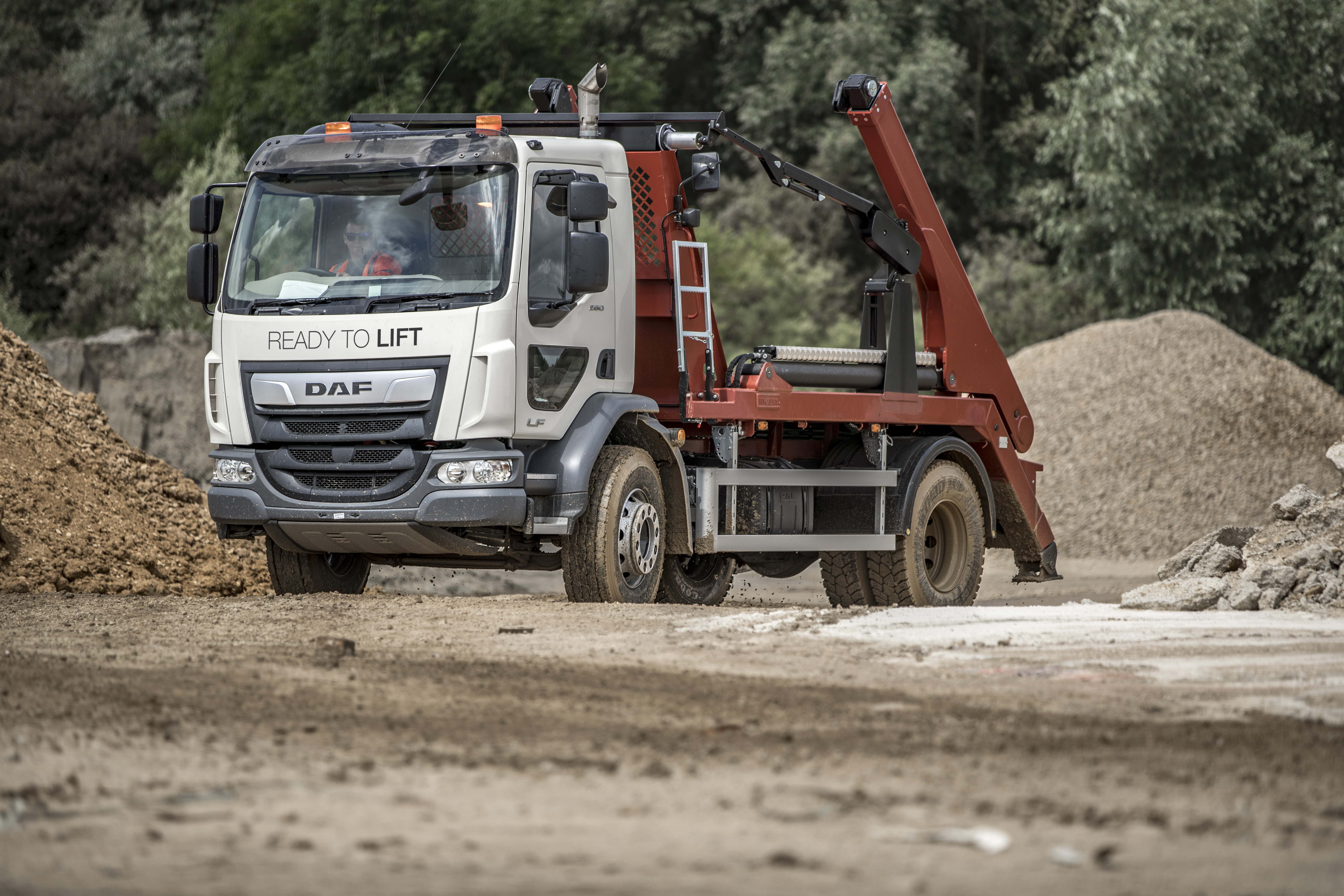 Ready to Lift: DAF LF Construction 18T 4x2 - Skiploader kit from Hyva
Skip-loaders need to be able to reach places most trucks can't get to, from busy construction sites to small streets for domestic use. The market leading DAF Construction LF 18t 4x2 chassis features the smallest turning circle in its class, good ground clearance, a robust steel bumper and an approach angle approaching 25 degrees making it ideal for work in the most restricted construction sites. Easy cab access and great all round visibility make it ideal for the urban environment– the LF complies with the forthcoming London Direct Vision requirements from October 2020,. The skip body, provided by HYVA ensures that your vehicle has the best on-board equipment to finish the job, and availability through the DAF Ready to Go programme is better than ever.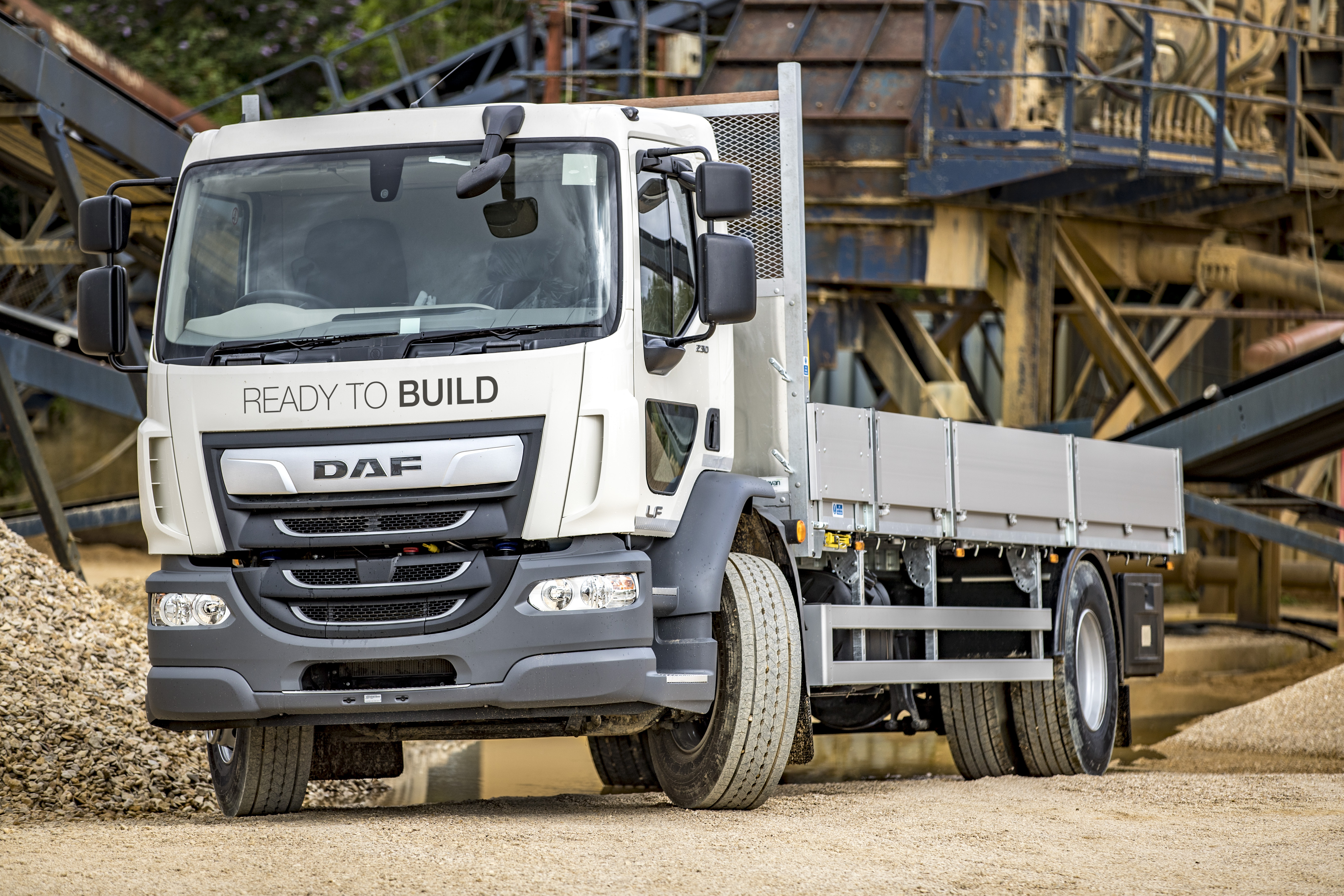 Ready to Build: DAF LF 18T 4x2 - Scaffold bodywork from Bevan
Two of the biggest challenges facing scaffolders today are availability and suitability of vehicles, making sure that when you have a new contract come in you have access to the vehicle you need and that those vehicles can get to the required location. The DAF LF 18T 4x2 Scaffold truck available on the Ready to Go programmes aims to address both of these issues, giving you immediate access to a work ready vehicle that can deliver into the heart of the city, or an active building site. The market leading LF provides the ideal working environment with easy cab access, great all round visibility and plenty of space. The Bevan scaffold body is ready to load up and put to work.
Between these five disciplines DAF's aim is to make sure your business has the vehicles it needs to succeed.
Call your local DAF dealer today to find out more and with DAF you can be ready to work and your trucks, ready to go.
Find your nearest DAF dealer