We use cookies for a variety of purposes, such as website functionality and helping target our marketing activities. Some cookies are essential, others help us improve your experience by providing insights into how the site is used. For more information, please visit our Cookie Notice.

Battery Electric Vehicles
Zero-emissions technology for inner-city distribution
Several cities have announced that in the coming years they will only allow emissions-free vehicles into their city centres in order to improve local air quality. This means that the fully electric truck has a bright future. As a transport operator, you will need to invest in such vehicles to be able to operate in these city centers.
Leading the way
DAF is leading the way in BEVs or Battery Electric Vehicles. After all, DAF was one of the first truck manufacturers to use fully electric trucks in a field test with customers to gain practical experience. The CF Electric is now available for sale in several countries.
Order now
The DAF CF Electric operates fully electrically thanks to VDL's E-Power Technology. At the heart of the drive line is a 210-kilowatt electric motor that draws its energy from a lithium-ion battery pack with a total capacity of 350 kWh (315 kWh effective). The latest generation of the CF Electric has an increased range of approximately 200 kilometres, depending on the application. Your DAF dealer will be happy to provide a bespoke calculation based on your usage and will help you determine the optimal way in which to use your trucks.
Read more about the CF Electric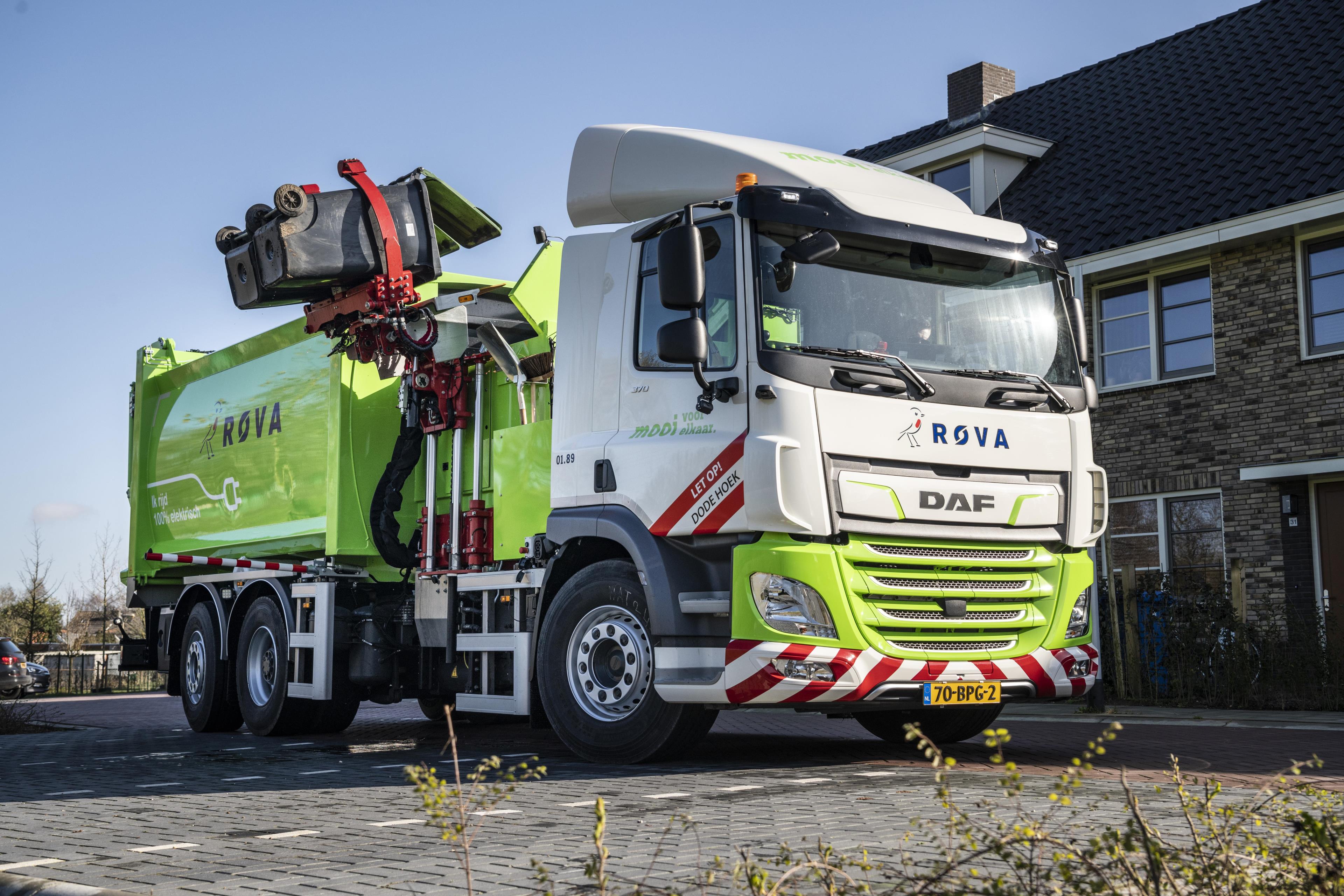 The first electric, three-axle CF Electric refuse collection trucks have now also been delivered for collecting waste products in 'zero emissions' urban areas.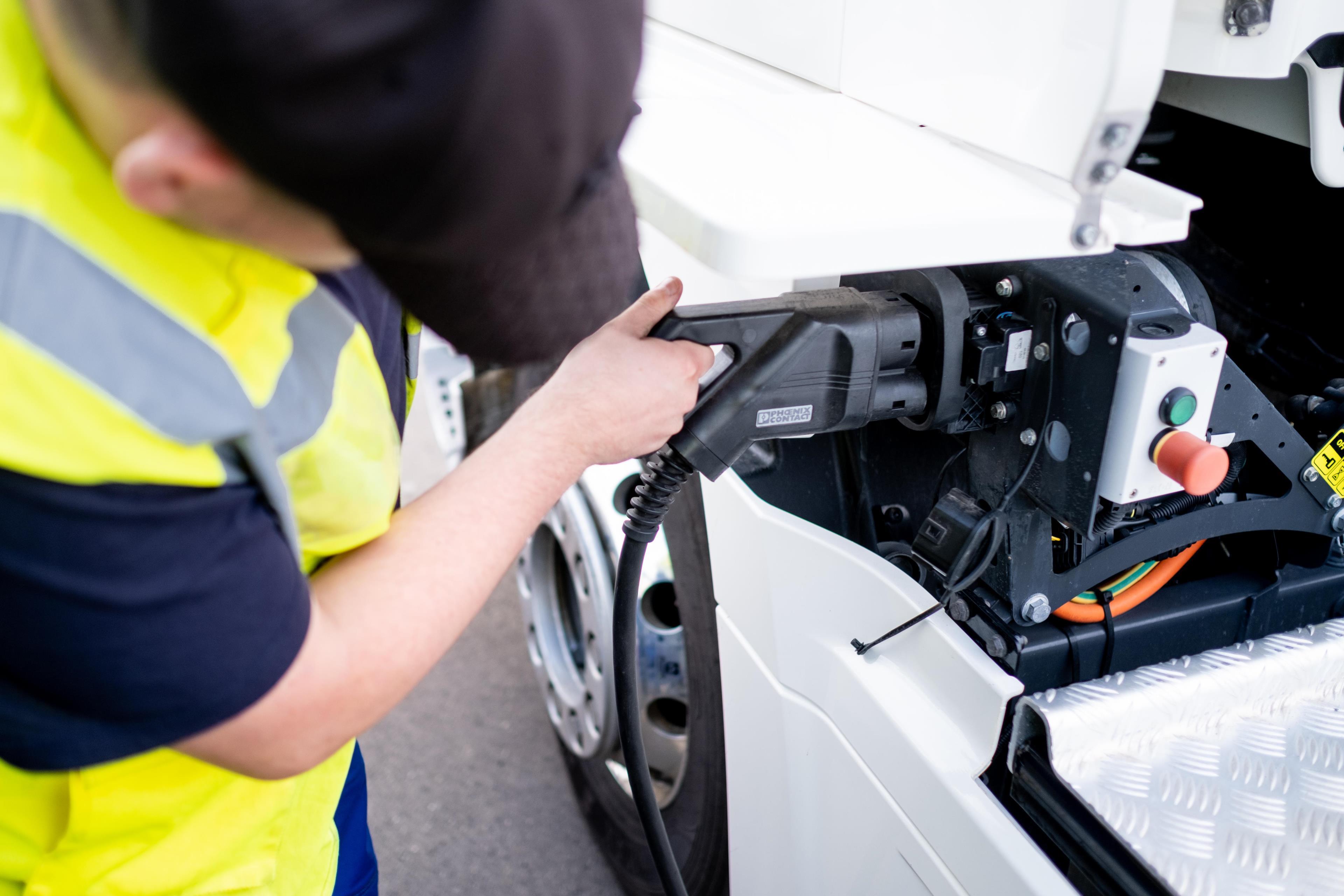 Intelligent planning
Of course, an electric drivetrain still has its challenges. Electricity is not always generated in a 'green' way; public charging infrastructure still leaves a lot to be desired and batteries are expensive, heavy and still have limited capacities. However, by planning intelligently and by recharging the batteries when the opportunity arises— sometimes as little as half an hour is enough—it is already feasible to cover 500 electrical kilometres per day.
"Planning and driving with electric trucks requires a different mindset. You have to ensure that the job fits the truck and not the other way around. For optimal use of the truck it is important that you can recharge the batteries while loading and unloading. The electric truck can be an excellent alternative for urban distribution."
Eveline Manders
Tinie Manders Transport