Driver training
DAF Driver Academy
The driver is key to achieve highest possible vehicle efficiency. DAF Driver Academy trainings help the driver to save fuel by anticipating even better on traffic situations. The result: lower operating cost and highest vehicle availability. DAF Academy training helps your driver to get the best out of your truck and save at least 3 to 5% of fuel!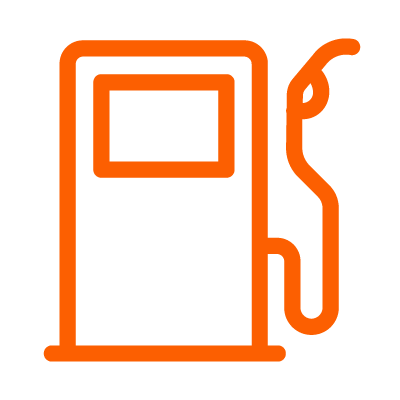 5%
Reduced fuel consumption
DAF's EcoDrive Driver Training is all about improving driver performance – compliance, safety and efficiency – as well as meeting Driver CPC requirements. It means…
Reduced fuel consumption

Reduced CO2 emissions

Improved vehicle reliability

Improved driver productivity

Improved health and safety of the driver and the environment.

Increased uptime
A typical annual fuel bill for a 44 tonne truck is £60,000. An improvement of just 3% in fuel consumption alone means a saving of £1,800 – for every driver trained. And, with fuel prices set to rise still further, this is a bottom line business benefit that cannot be ignored.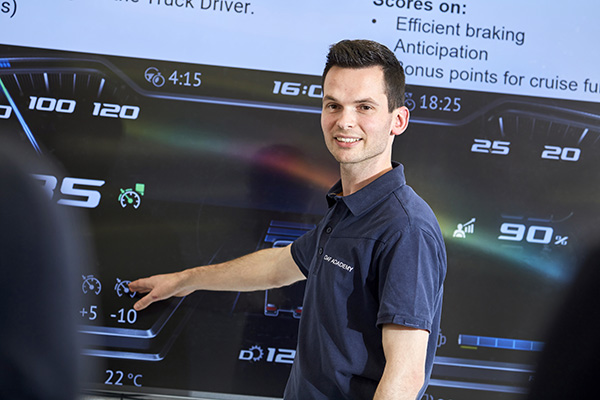 DAF Driver Academy - Driver CPC training
A Driver CPC qualification is now required in addition to a vocational driving licence. This means at least 35 hours of approved Driver CPC training every 5 years for all professional drivers (periodic training).


Driver CPC training is aimed at improving road safety by providing better qualified drivers to help reduce road casualties. But there are added benefits too...
Lower accident rates
Minimised repair and insurance costs
Improved customer satisfaction
'O' licence protection
Improved driver retention
Take advantage of the business benefits of driver training…
Our DAF EcoDrive Driver Training team have an in-depth understanding of how to get the best from our trucks and can provide professional drivers with Driver CPC approved and qualified training to support your operation.

With flexibility built in, each course can be tailored to suit individual driver and company specific objectives. Both in-class and in-cab training can be provided with minimum disruption to work schedules.
Contact:
To find out more about the training we offer, call DAF EcoDrive Driver Training - 0800 1214828
Our EcoDrive Driver Training partners...
Driver CPC approved and certified courses
Focus on fuel economy and the environment
Focus on safety and the law
Driver's responsibilities and the law
Focus on customer care
Drivers' hours, working time and tachographs
Learn more
Your DAF dealer is happy to discuss the various training options. Contact your nearest dealer.