We use cookies for a variety of purposes, such as website functionality and helping target our marketing activities. Some cookies are essential, others help us improve your experience by providing insights into how the site is used. For more information, please visit our Cookie Notice.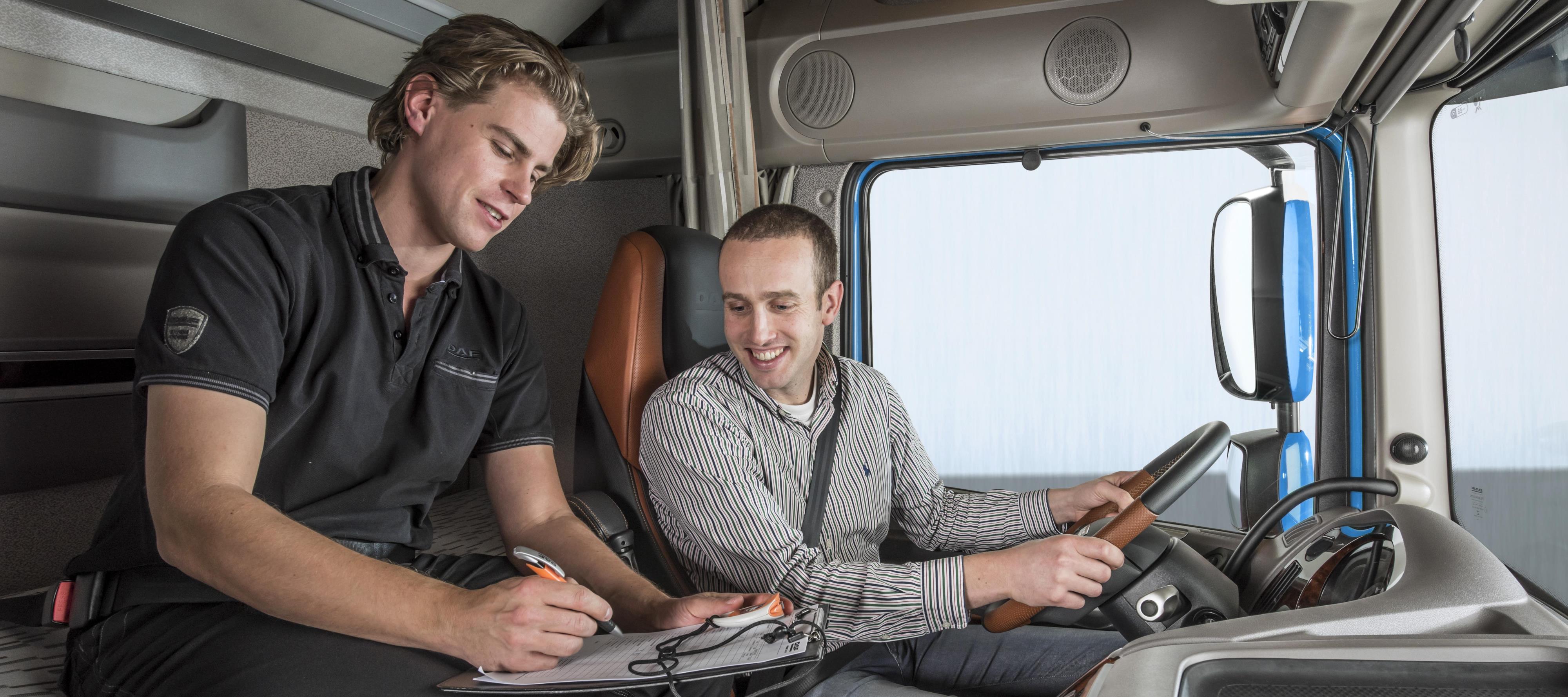 DAF EcoDrive Driver Training
Type of training
Get free driver training
Your may be entitled to a up-to 90-minute static professional vehicle handover, plus up to 60-minute on road familiarisation drive, deliverd by a certified DAF Dealer Driver Trainer.
The DAF EcoDrive Driver training supports the driver in handling the truck in the most efficient way and pays a lot of attention to the benefits of the latest on-board technologies. DAF EcoDrive Driver training results in 3 % better fuel efficiency in the long run.
A typical annual fuel bill for a 44 tonne truck is £60,000. An improvement of just 3% in fuel consumption alone means a saving of £1,800 – for every driver trained. And, with fuel prices set to rise still further, this is a bottom line business benefit that cannot be ignored.

DAF in-cab training
With the cost of fuel, damage and downtime of paramount importance to most operations, drivers who adopt a safe and fuel-efficient driving style are to be valued.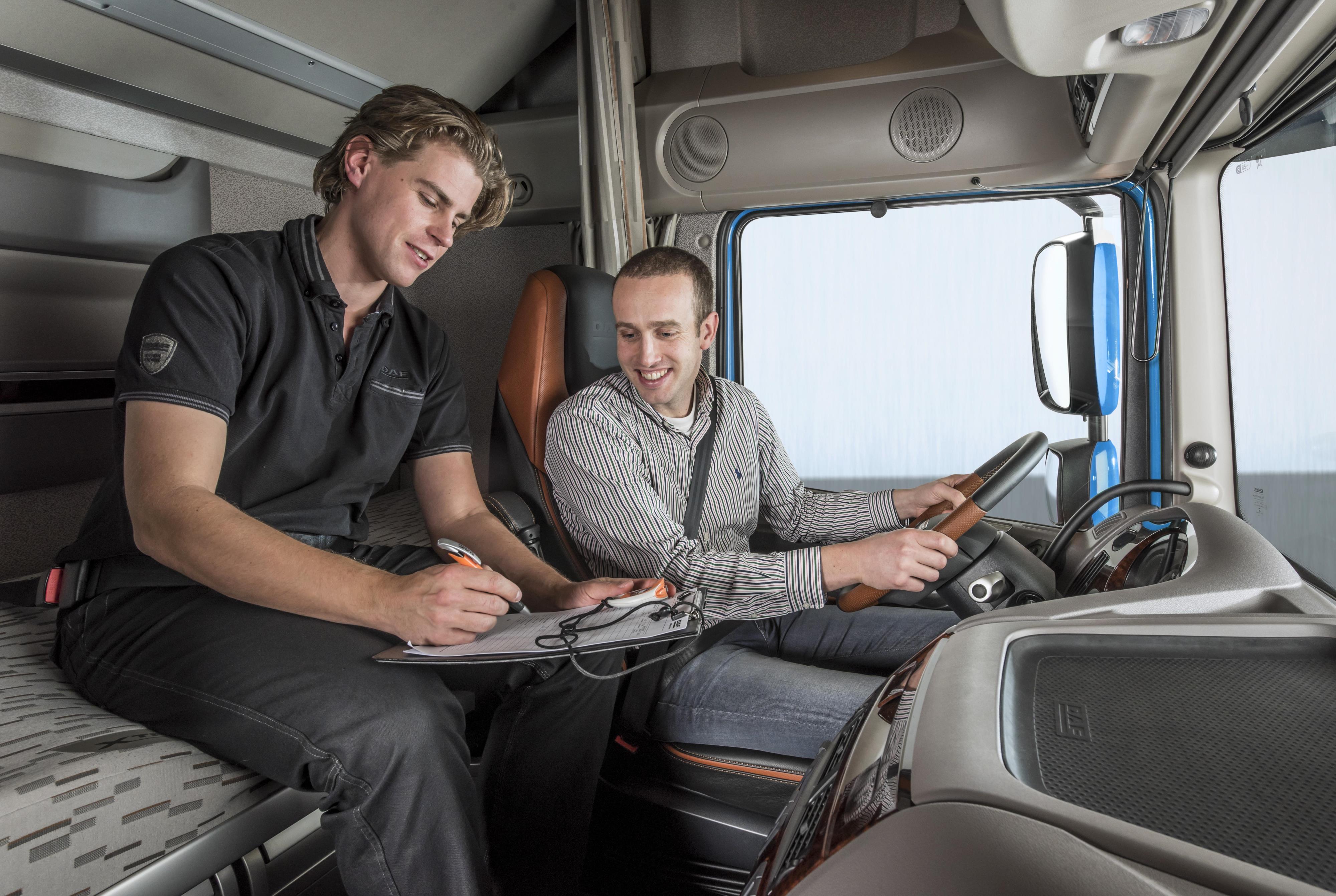 DAF EcoDrive Driver Training in-cab programmes are bespoke, depending on the vehicle type and operation. Designed to benefit both the operator and the driver, such training can be delivered on a one-to-one basis or to small groups, on or off-site. Driving assessments can be included and Driver CPC training approval and certification is available, dependant of the mix and content of training to be delivered.

Call DAF EcoDrive Driver Training for more information: 0800 1214828
DAF Driver CPC classroom training
The following courses have been approved by the Joint Approvals Unit for Periodic Training (JAUPT) and will count towards the Driver CPC Periodic Training requirement. Each of the classroom modules listed can be delivered as stand-alone courses or tailored into a specific programme of Driver CPC training with appropriate approvals – and you choose the venue…

Call DAF EcoDrive Driver Training for more information: 0800 1214828
Contact your nearest DAF dealer to arrange driver training.