DAF respects your privacy. We use cookies for a variety of purposes, such as website functionality, improving your experience of our website, building integration with social media and helping target marketing activities within and beyond our website. By continuing your visit on our website, you are consenting to our use of cookies. However, if you want to customize your cookie preferences, click on 'Change settings' below. You can withdraw your consent at any time. For more information, please visit our Cookie Notice.

Battery Electric Vehicles
Zero-emission transport solutions
Ready for the future
More and more European municipalities are announcing that in the future, inner-city areas will only be accessible to zero-emission vehicles — making fully electric trucks an important proposition. Fully electric solutions also offer the transport sector an opportunity to play its part in helping to meet the challenges of global warming and local air quality.
DAF supplies a complete solution
DAF is a leading provider of electric trucks. We were one of the first European truck manufacturers to successfully bring a fully electric truck onto the market. But at DAF, electric driving is about much more than just finding the right truck for a specific application. Electric driving also encompasses efficient charging systems, robust electric motors, electric PTO options and more. It all starts with an extensive consultation process. One of our electric vehicle specialists will use advanced route simulation programmes to demonstrate the use of an electric truck like in your daily business: for your routes, your journey planning and for your fleet management.
Proven technology
It's important to remember that the technology behind electric powertrains has been thoroughly tested. DAF has been supplying fully electric trucks for several years now, acquiring many hundreds of thousands of kilometres of practical experience. The excellent quality and reliability for which DAF is famous, are also features of our electric vehicles.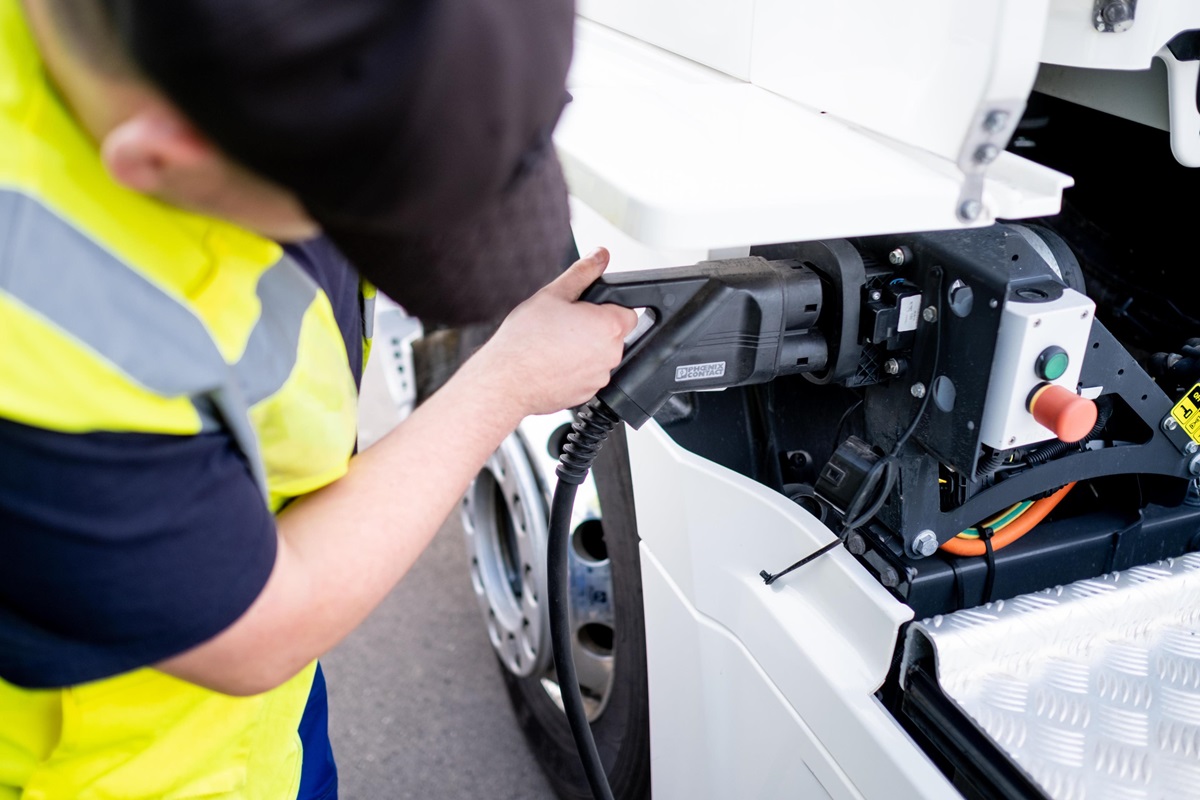 Charging at a home depot
For distribution in inner city areas, electric trucks are the ideal solution. At night, these trucks return to their home base, where their batteries can be fully recharged. Modern batteries support a geographical range that's usually more than sufficient for a day of standard use. Electric trucks are also ideal for shuttle transport – moving goods continuously between fixed locations. Batteries can be charged while the trailer or body is loaded and unloaded, adding to your transport efficiency.
Reduced CO2 footprint
When using green energy, electric trucks can also reduce your transport operations' CO2 footprint, as well as help you achieve your sustainability goals. In addition, electric powertrains are very quiet, which is ideal for evening or night-time deliveries.
These customers already drive a DAF Electric
Gert Snel, Director at Snel Logistic Solutions
"We all know that things cannot carry on as they are today. We also all know where we have to get to", says Snel.
"Quite how we get there remains to be seen, but we need to start somewhere and I would like to make my contribution to this." The fact that Gert is serious about his company's task is clear from his concrete plans for the future — conversations with local authorities regarding the installation of wind turbines are ongoing.