We use cookies for a variety of purposes, such as website functionality and helping target our marketing activities. Some cookies are essential, others help us improve your experience by providing insights into how the site is used. For more information, please visit our Cookie Notice.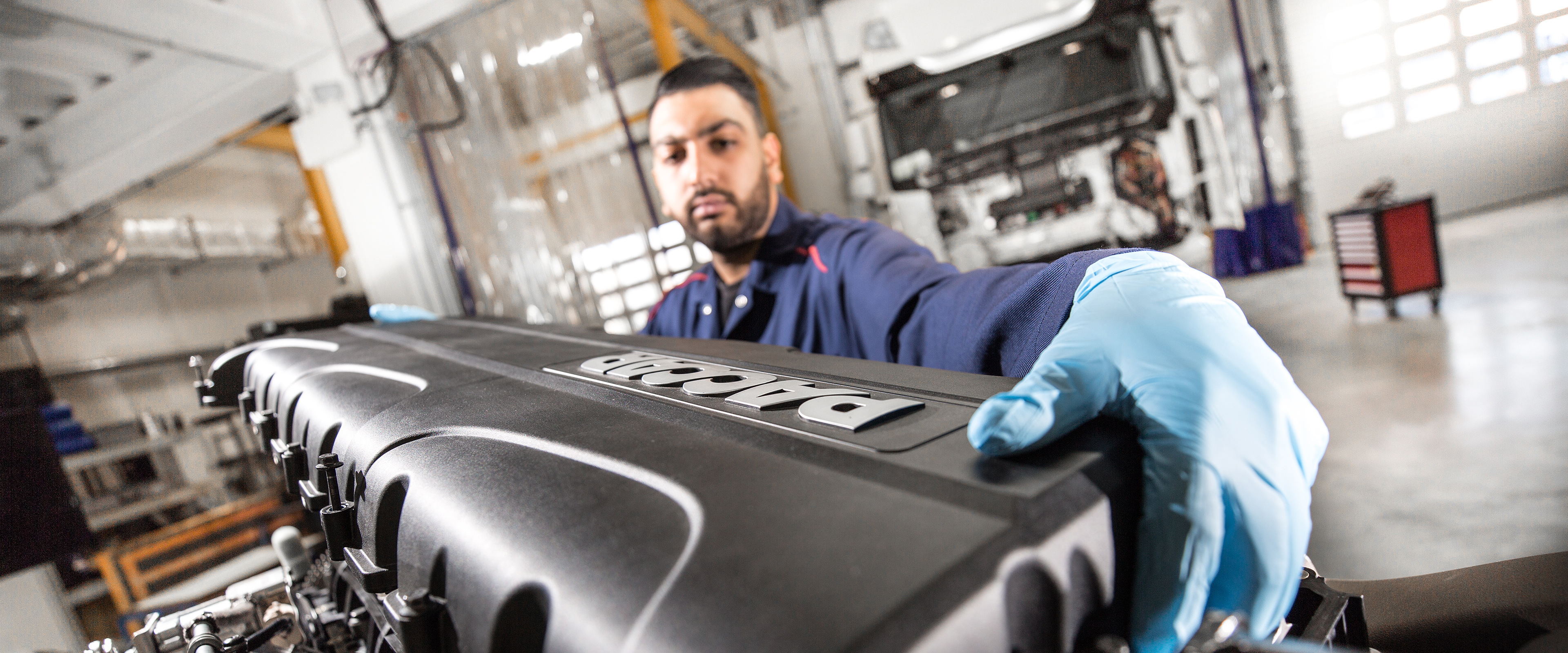 What to expect:
a day in the life
As a DAF Technician you will be part of the UK's largest dealer network for commercial vehicles, specialising in the repair and maintenance of our market leading and award-winning DAF trucks. But what is it like to work day-to-day at a DAF dealership?
To find out we teamed up with Harris DAF's Workshop Foreman, Harmeet Nandhra, to find out more about what it takes to be a DAF-trained Technician.
"My typical day starts with a cup of tea. I get dressed, put on my boots and overalls and I'm ready for work by 6am. On arrival I pop into the office to catch up with the team and there I receive a brief from the Workshop Manager, who will assign the day's jobs. Then we head to the workshop.
In my role as Foreman I am responsible for a number of DAF-trained technicians and we work as a team to carry out repairs and inspections to the consistently high standard that DAF is known for. As you'd expect from any workshop there is always a lot of 'workshop banter' between the team, and after working with a group for a while you do find yourself laughing at the strangest things.
At break time we all sit together for breakfast and a cup of tea, a steady stream of that 'workshop banter' continuing in the background. It's a really good atmosphere to work in; being a HGV technician is hard work for all of us, so having that camaraderie and being able to joke around with each other means there isn't the stress you get with other jobs.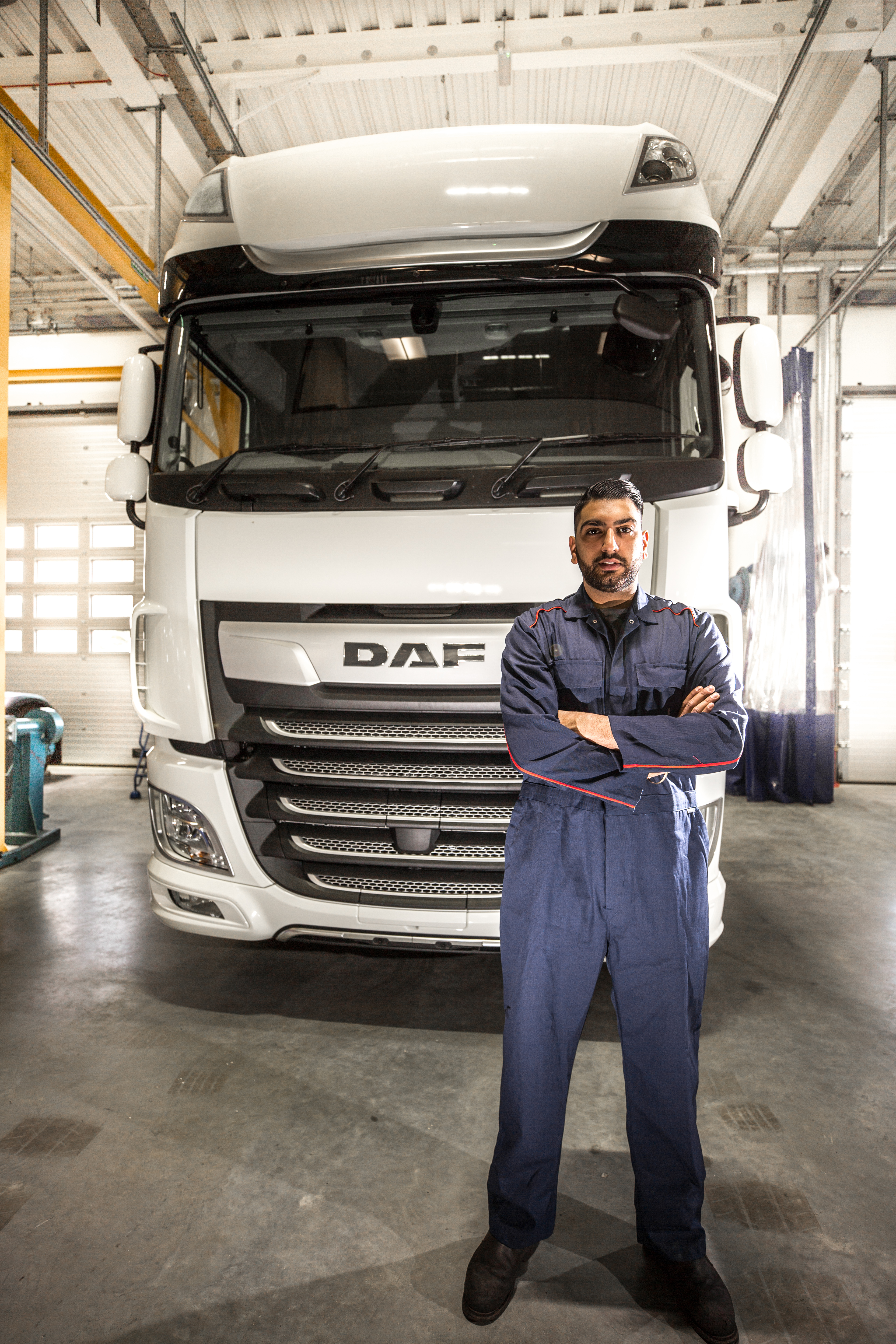 As a DAF Technician you will have a lot more than just a fulfilling career. Being part of DAF is like being part of a massive family, stretching across Europe. Within this family you will be able to work doing what you love, discover your own career path, and be supported by DAF to pursue it.
Seen enough? Become a DAF Technician by clicking here >
Want to know more? Contact your nearest DAF dealer