We use cookies for a variety of purposes, such as website functionality and helping target our marketing activities. Some cookies are essential, others help us improve your experience by providing insights into how the site is used. For more information, please visit our Cookie Notice.
DAF CF and mixer-trailer combination reduces traffic movement for Hanson
Aggregates, cement and ready-mix concrete producer, Hanson UK, says its trials with a new DAF CF 6x2 mid-lift tractor with Muldoon trailer and McPhee mixer combination has been a 'resounding success' in reducing its traffic movements. The truck / rear-steer trailer configuration, unusual for UK mixer operations, is proving to be highly effective in boosting delivery volumes while at the same time reducing the number of Hanson's rigid mixer vehicles on the road.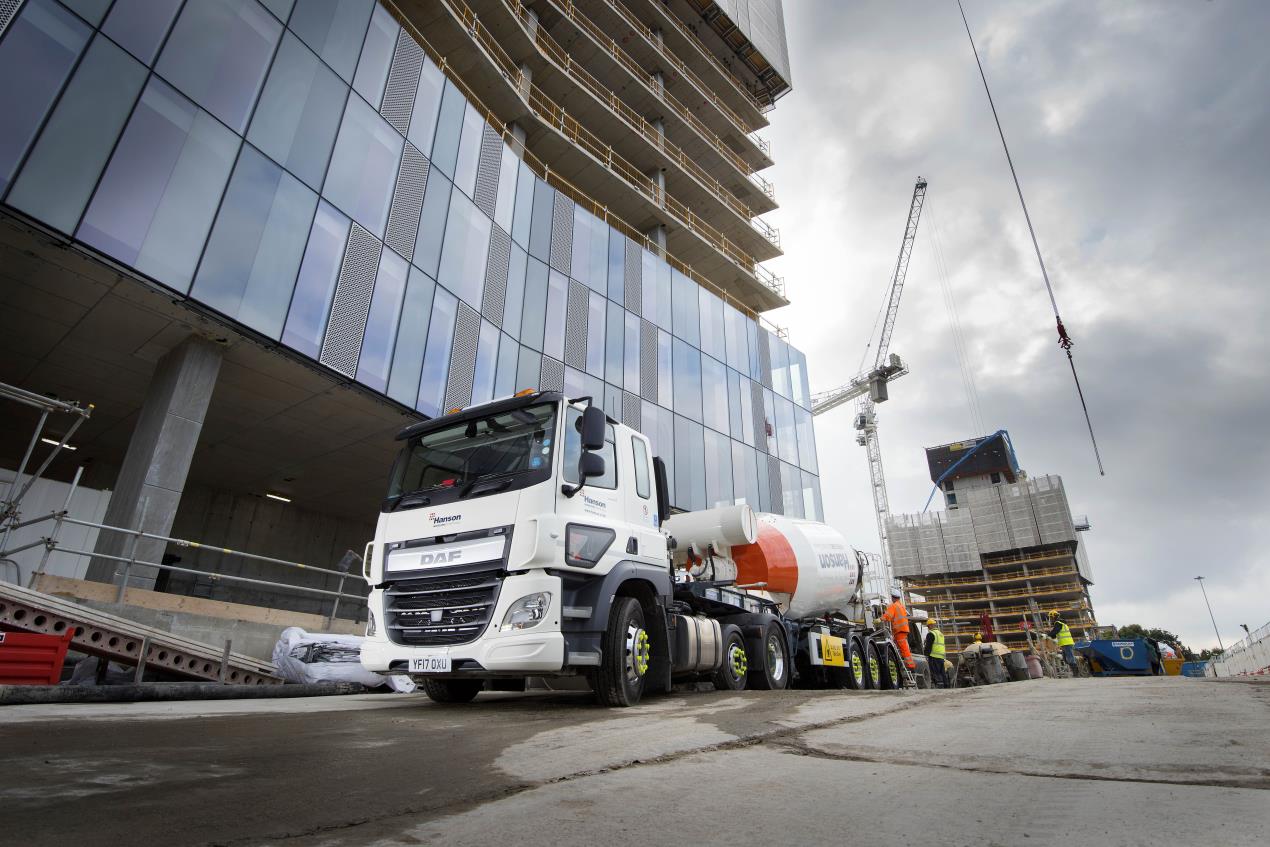 The CF 440 FTG unit has already conducted in-service operations in London, Manchester, Leicester and Burton-on-Trent as the company gathers evidence to support a fleet-wide shift to truck / trailer operations. And, such has been the acceptance of the new configuration,

With an objective of attaining a low kerb-weight, the DAF CF product was selected following an exhaustive specification project undertaken by Hanson Regional Transport Manager, Tim Sage, and supplying DAF Dealer, Evans Halshaw in 2016, Hanson says the resulting kerb-weight of 16.500 kg is delivering tangible productivity benefits, without compromising tight access often experienced when accessing construction sites.

"We have long experience of dealing with DAF," said Hanson's Tim Sage, and Evans Halshaw's willingness to engineer a total transport solution was key for us in selecting the CF six-wheeler. So far," he said, "the DAF CF has been ticking boxes ever since the trial started and the truck / trailer combination has been a resounding success on sites across the UK - our operations team all responding with positive feedback – there's certainly the potential for more units to come into service."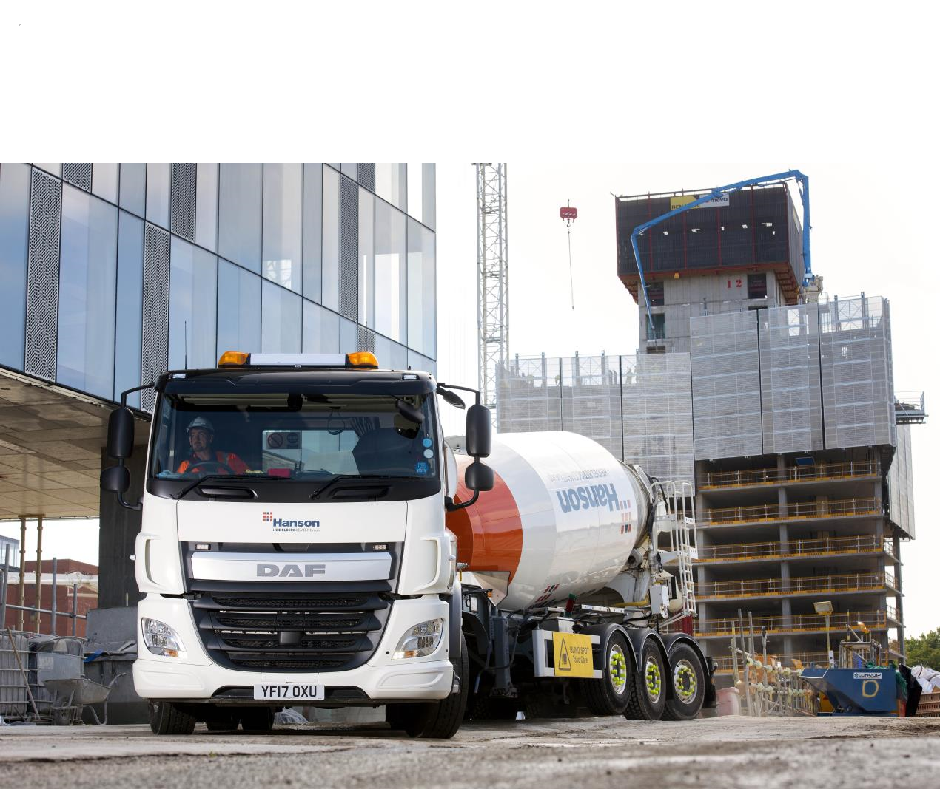 He added, "We've traditionally used 6x4 and 8x4 mixers which give us 6-metre and 7.5-metre volumes respectively. This new artic configuration, however, can carry 12 cubic metres on certain products, potentially doubling the carrying capacity on one vehicle, and halving the number of vehicle journeys" Tim said. "The tractor / mixer-trailer combination is not new, but the DAF and Muldoon-McPhee set-up utilises the Euro-6 engine's PTO to power the drum rather than a separate donkey engine, thereby cutting emissions and noise as well as improving payload, thus maximising environmental benefits."

With respect to Hanson's focus on safety, the new DAF CF comes with a passenger door lower window. Developed by Cheshire-based Astra Vehicle Technologies to provide a direct view of cyclists and pedestrians on the nearside of the vehicle. The design, allows the main passenger door window to open; a key benefit that offers a clear view of traffic during poor weather and allows access to easily clean the mirrors from the passenger seat.

Hanson is also a Gold member of FORS, the Fleet Operator Recognition Scheme. This highest level of accreditation means the company operates to the very highest levels of best practice set against stringent criteria laid out in the FORS Standard.

While not a common sight on UK roads, the trial has been prompted by Hanson's CEO, Daniel Cooper, whose native Australia is known for a more wider use of truck and trailer combinations for ixer operations. This UK project was sponsored by Matt Barlow, Hanson's UK's Supply Chain Director.