We use cookies for a variety of purposes, such as website functionality and helping target our marketing activities. Some cookies are essential, others help us improve your experience by providing insights into how the site is used. For more information, please visit our Cookie Notice.
30 November 2017
Preston, Lancashire
Massey Feeds getting in and out with DAF Trucks' FAQ tridem
Specialist farm feeds manufacturer and distributor, Massey Feeds, has added a DAF CF 440 FAQ chassis – an 8x2 'tridem' axle configuration with lift capability on the second and lift-and-steer on the fourth axle – to its growing Preston office fleet.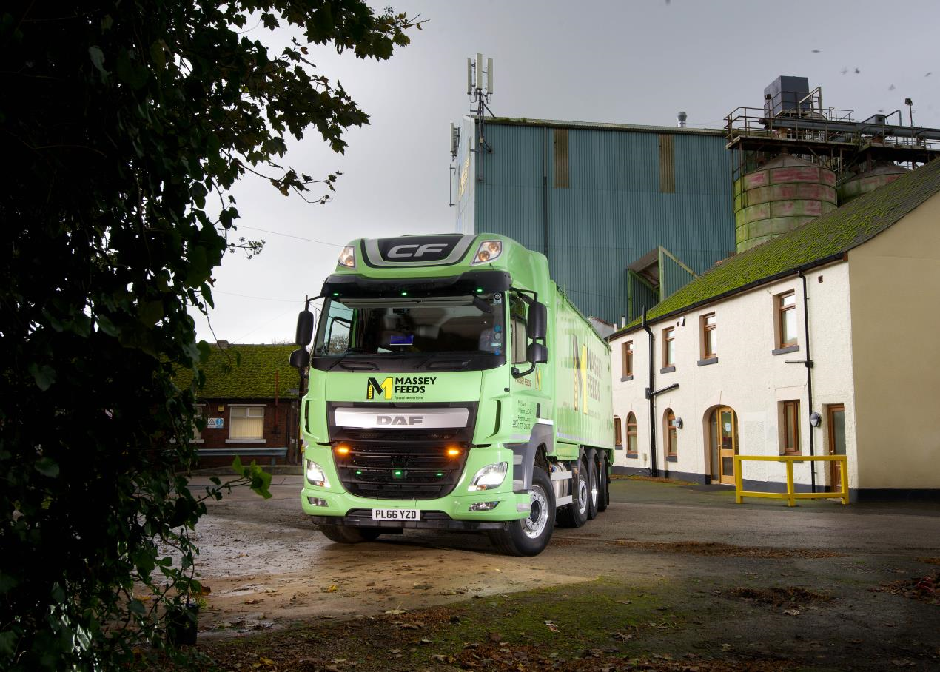 The vehicle, which is a fleet addition, will take over feed delivery runs into farms across the region from a 6x2 vehicle. Angela Shorrock, Site Manager at Massey Feeds in Preston, said, "We had been waiting for a tridem truck to be available from DAF, and are really pleased with the additional accessibility and load capacity it gives us compared to a basic 6x2. We deliver into a wide variety of farms and feed merchants," she said, "and especially with the smaller farmyards, access can often be a real issue. We've had the DAF FAQ working for some three months now and it is proving its worth. We did a lot of pre-order number-crunching with the help of our local dealer, Lancashire DAF, and that convinced us it was the right way forward for us."


Massey Feeds specified the rigid with the larger Space Cab, and reports that the driver is 'over the moon' with the new truck. "We involved the driver in specifying the truck," says Angela Shorrock, "because we wanted it to be right for both him and us. We also like the fact that the DAF plant [Leyland Trucks] is close by, and we feel we are helping to support a facility that is important to local jobs. There are no British manufacturers left. We used to run Foden and ERF many years ago, to support those marques, so this is as close as we can get."

So successful is the current truck, Angela Shorrock is working with the local dealer on the possibilities for a DAF FAQ tridem with curtainside body. "If this bulker continues to deliver in terms of reliability and economy, we are certainly going to be interested in the options for a curtainsider."

The input of local dealer, Lancashire DAF, is clearly important for Massey Feeds. The company has a mixed fleet at Preston and its other mills in Holmes Chapel, Cheshire and Holsworthy in Devon, but says that, "The DAF vehicles are being leaned towards, because we get a lot less downtime with them." The family-owned company, in business now for over 125 years, buys most of its vehicles outright. The DAFs in particular are bought with lengthy manufacturer R&M. As Angela Shorrock observes, "We can budget far better if we have long-term R&M in place, and with the way we run the fleet, we are happy to look at up to seven year contracts where we can. And with a very responsive dealer nearby, we know we are going to be properly looked after - we truly feel we get second-to-none service from them."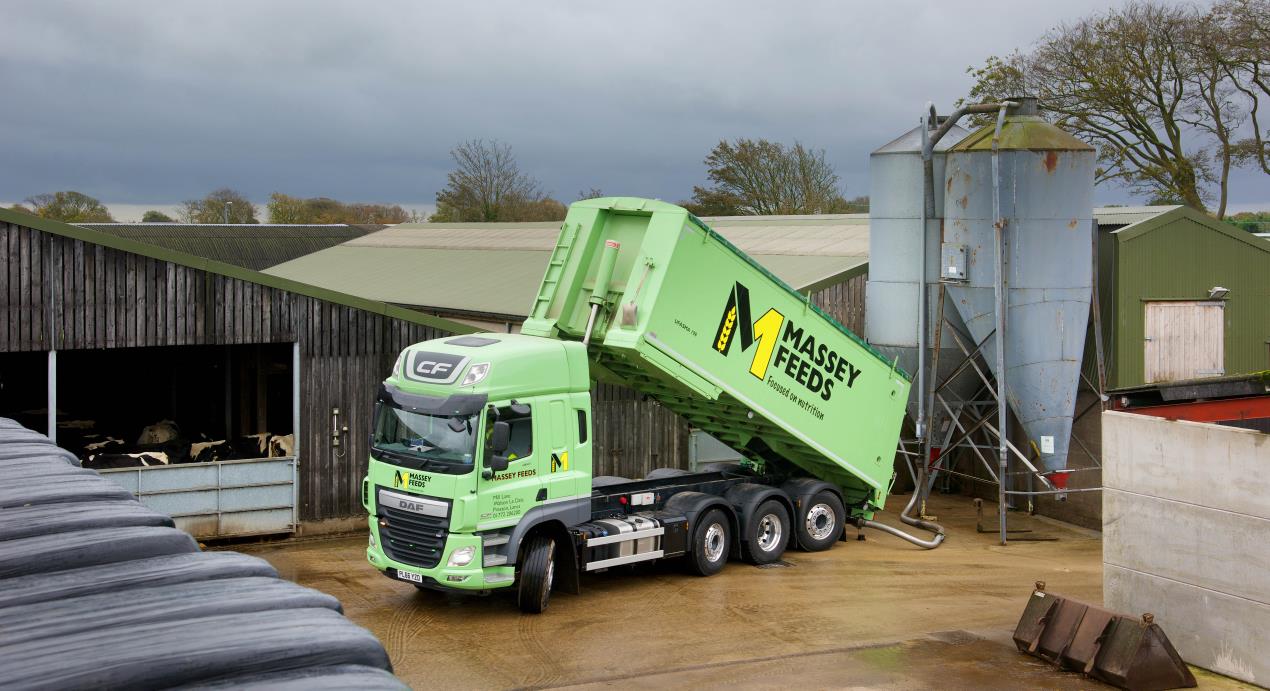 The company, which produced some 350,000 tonnes of feed in the last 12 months, is experiencing strong growth in sales of all its cattle, poultry and game feeds – it is thought to be the largest in the last category. Alongside the fleet extension provided by the DAF FAQ, it is now also looking at extending its O Licences as the fleet looks set to continue growing.