We use cookies for a variety of purposes, such as website functionality and helping target our marketing activities. Some cookies are essential, others help us improve your experience by providing insights into how the site is used. For more information, please visit our Cookie Notice.
Matt Lawrenson appointed MD at DAF Dealer group Imperial Commercials
Loyal and long-serving Imperial Commercials executive, Matt Lawrenson, has been appointed as Managing Director at the leading DAF Dealer group – DAF Trucks' largest dealer group both in the UK and in Europe with 25 locations in the UK.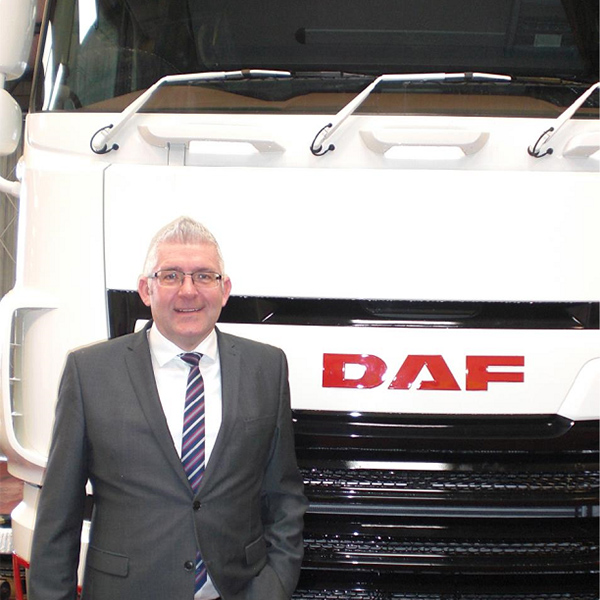 Lawrenson, 47, joined Imperial Commercials in 2002 and has enjoyed successive roles with the company's truck brands before his most recent appointment at the beginning of January. He will step down from his role as Chair of DAF Trucks' UK National Dealer Council at the end of March, having already taken up the position of Chair of DAF Trucks' International Dealer Council.

Joining Imperial Commercials in 2002 as Financial Controller, Lawrenson was soon promoted to General Manager, firstly for Imperial Commercials' MAN franchise, and then for the market leading DAF brand – both in Derby. A Regional Director role for the DAF marque was forthcoming in 2006 before his most recent Divisional Directorship for Scotland and the East of England.

Alan Ellison, previously Parts Director, and who joined Imperial Commercials in 2017 following a long career with DAF Trucks, has been appointed to the position of Commercial Director. Earlier in 2017, Rob Truscott joined the Imperial Group as CEO in the UK following a similar role with Imperial South Africa. Truscott's appointment coincided with Imperial's acquisition of Pentagon Motor Holdings last year, and the subsequent restructuring of the Imperial Group in the UK. The Imperial Group is now organised to reflect distinct operational divisions including car, van and truck expertise.

The news follows the recent '2018 International DAF Dealers of the Year' awards in Seville, Spain, where Imperial Commercials Hull picked up a Gold Award for outstanding Sales, Service and Parts performance. The accolade is highly coveted among the DAF Dealer fraternity as it is awarded against strong competition from over 1200 DAF Dealer locations across Europe, each measured against KPIs covering sales, customer support, parts supply and workshop performance.

Imperial Commercials is the largest single DAF Dealer group in the UK and Europe, with 25 DAF-franchised locations strategically located throughout the UK. Including other commercial vehicle franchises, Imperial Commercials has a presence at 29 UK locations providing sales, service and parts for a number of commercial vehicle marques.