We use cookies for a variety of purposes, such as website functionality and helping target our marketing activities. Some cookies are essential, others help us improve your experience by providing insights into how the site is used. For more information, please visit our Cookie Notice.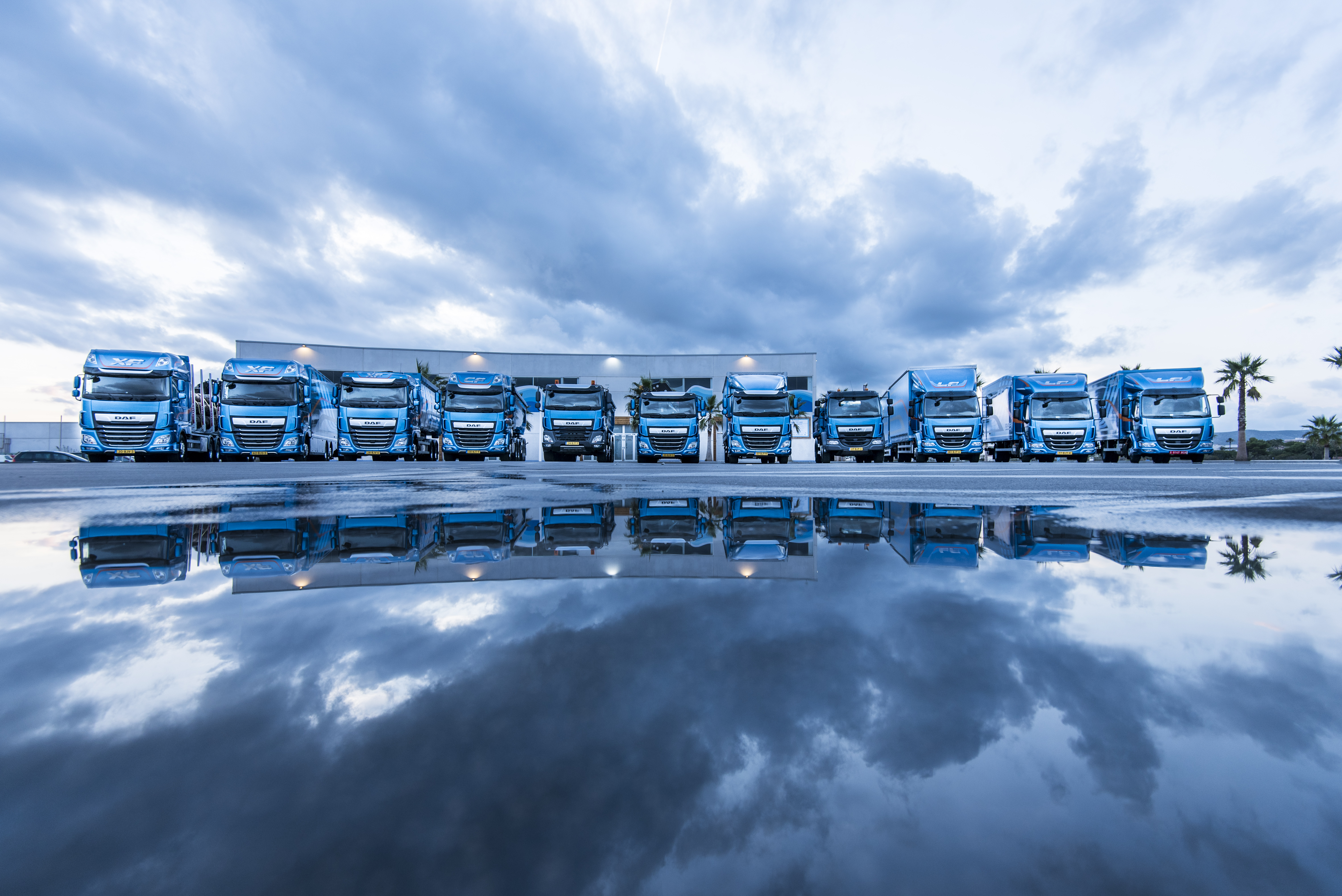 DAF Trucks tops market in 2017
Market leader nudges 30% market share above 6.0 tonnes GVW
For a 23rd year in succession, DAF Trucks has topped the UK commercial vehicle market for trucks above 6.0 tonnes GVW. With figures released by the SMMT earlier this week confirming 13,301 registrations for the built-in-Britain marque, DAF Trucks ended 2017 with a 29.5% share of the market – almost twice that of its nearest competitor.
DAF Trucks' performance is set against a slight drop of 2.6% in overall market registrations in 2017 – from 46,231 in 2016 to 45,045.

"Another year, and another record-breaking performance from DAF Trucks and our DAF Dealer network," said DAF Trucks Managing Director, Robin Easton, "Our dominant position in the UK market is the result of two key factors – a fantastic product range, which was completely updated last year, and which is already delivering productivity benefits for customers, and industry-leading services and support from our Dealer network. Outstanding product quality," he said, "was rubber-stamped by the 2018 International Truck of the Year award for the New CF and New XF."

He added, "With a strong order book for our updated product range, which is delivering significant fuel savings for our customers, I expect us to consolidate, if not further strengthen, our position in 2018. The up-to 7% fuel economy improvement of the New CF and New XF can mean over £3000 per truck, per year off operators' fuel bills."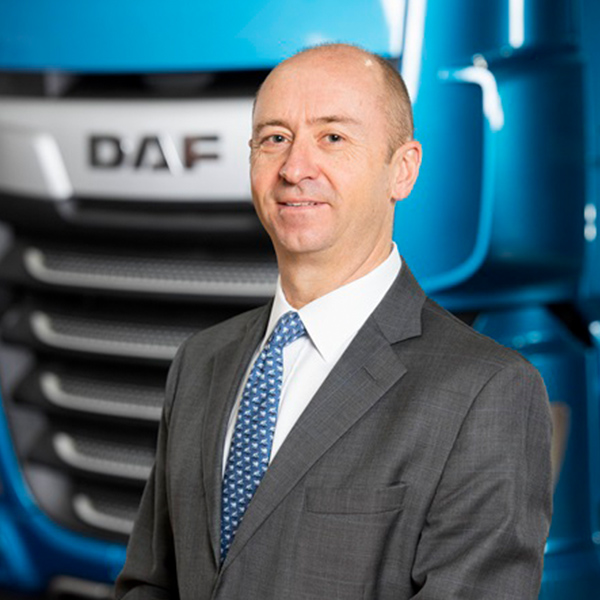 The DAF Dealer network also recorded impressive statistics in 2017. Numbering 136 locations, the network returned an overall 96.7% MoT first-time-pass-rate, with many dealers achieving 100% for the year. The pass rate is even more impressive considering that the DAF Dealer network submitted 33,543 vehicles for MoT in 2017.

DAFaid, DAF Trucks' industry-leading roadside assistance programme, also saw record figures in 2017. 81,374 call-outs were handled from January to December, representing an increase of 9.6% on 2016, including 679,000 calls to the DAFaid call centre which celebrated its 25th anniversary in 2017; calls were, on average, answered within 15-seconds.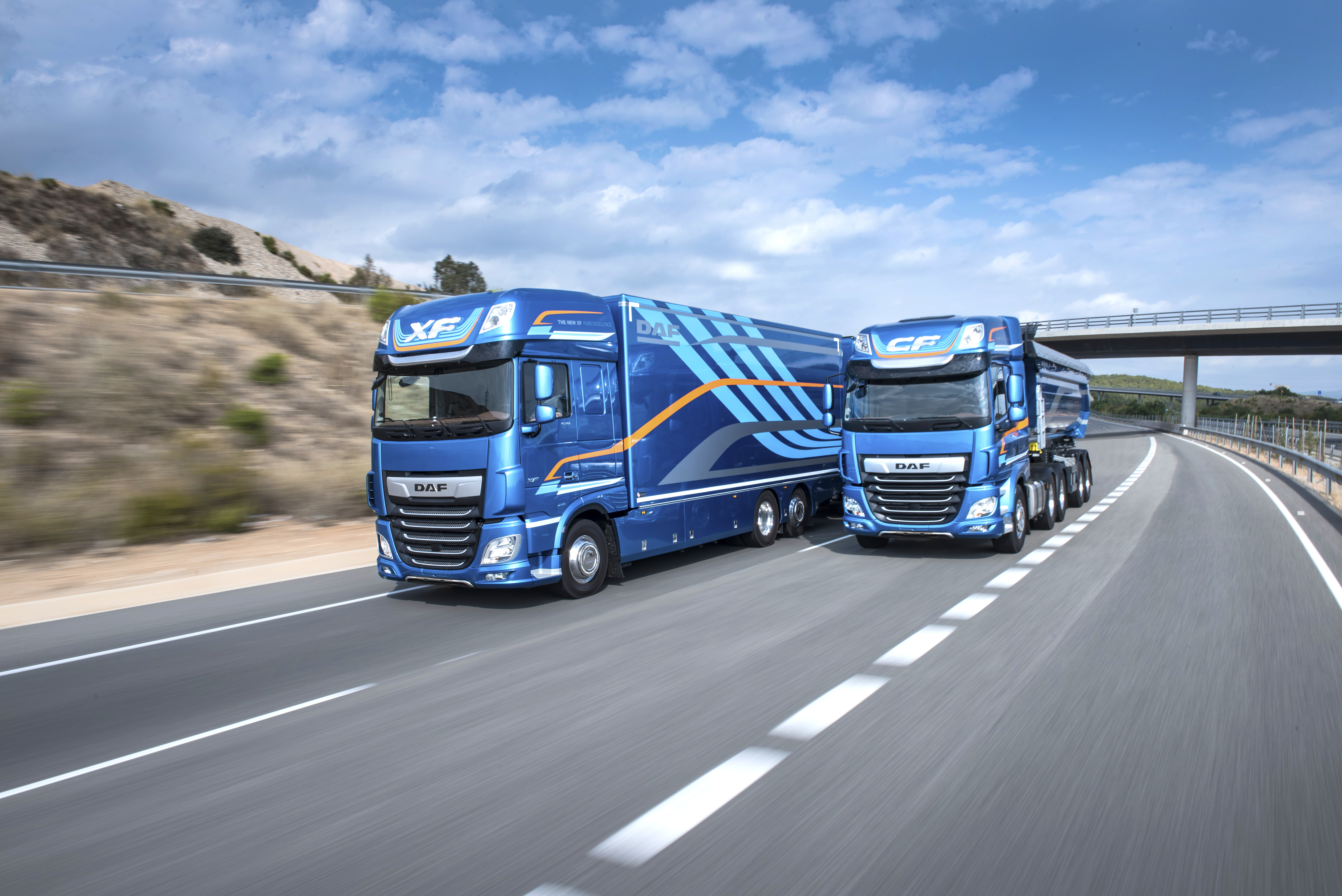 DAFaid Manager, Jake Blowers, pointed out, "The increase in calls reflects a subtle change in the way some operators use DAFaid to support their businesses. Rather than dealing with minor repairs themselves, or booking them in for later rectification, they are calling DAFaid to have their trucks fixed first time and back to work as soon as possible. This improves their fleet uptime," he said, "and helps protect their OCRS. The growth is also due in part to an increase in non-DAF vehicle breakdowns, which accounted for almost 10,000 DAFaid jobs last year."

DAFcheck, DAF Trucks' own electronic vehicle maintenance record system, reached a significant milestone in 2017 after two million individual 'jobs' were completed and registered by DAF Dealers from its total of 136 locations across the UK and Ireland.