We use cookies for a variety of purposes, such as website functionality and helping target our marketing activities. Some cookies are essential, others help us improve your experience by providing insights into how the site is used. For more information, please visit our Cookie Notice.
DAF Trucks recognises the UKs top performing DAF Dealers
DAF Dealer Watts Truck & Van in Cardiff has been crowned 2018 'Dealer of the Year' – the principle accolade in DAF Trucks' annual awards for its network members. The DAF Dealer Awards also highlighted Solway DAF in Carlisle, as they were awarded the 'Managing Directors' award for their 'exemplary reputation for customer service' in 2018.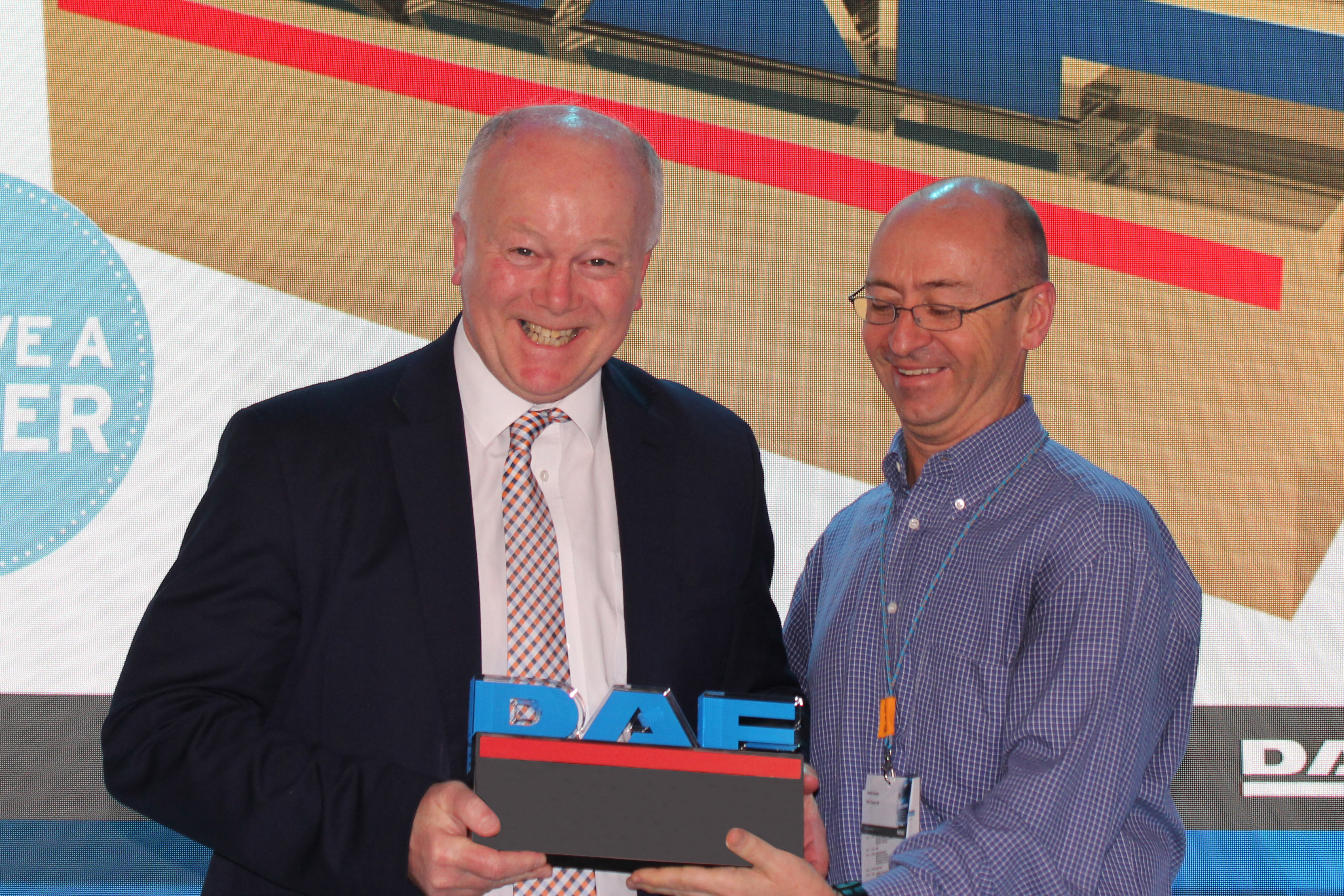 Watts Truck & Van earned the headline Dealer of the Year award after amassing most points in DAF Trucks' dealer target programme – a 12-month analysis of performance against a range of Sales, Service and Parts parameters. The programme saw Watts Truck & Van rated as an 'AA' performing DAF Dealer while its Service Dealers in Newport and Swansea are 'A' rated. In the last year Watts have invested significantly, including in a new facility for their Swansea parts and service location.

For Solway DAF, the 'Managing Directors' Award follows a memorable year for the Carlisle dealership. The family-run business celebrated its 40th anniversary in 2018, made even more notable for delivering record sales figures, and also earning an 'AA' rating. The company is also described by DAF Trucks as possessing 'an exemplary reputation for customer service'. Solway DAF backed-up this headline award with the Parts Dealer of the Year accolade, presented to the company after achieving 26% parts sales growth year-on-year.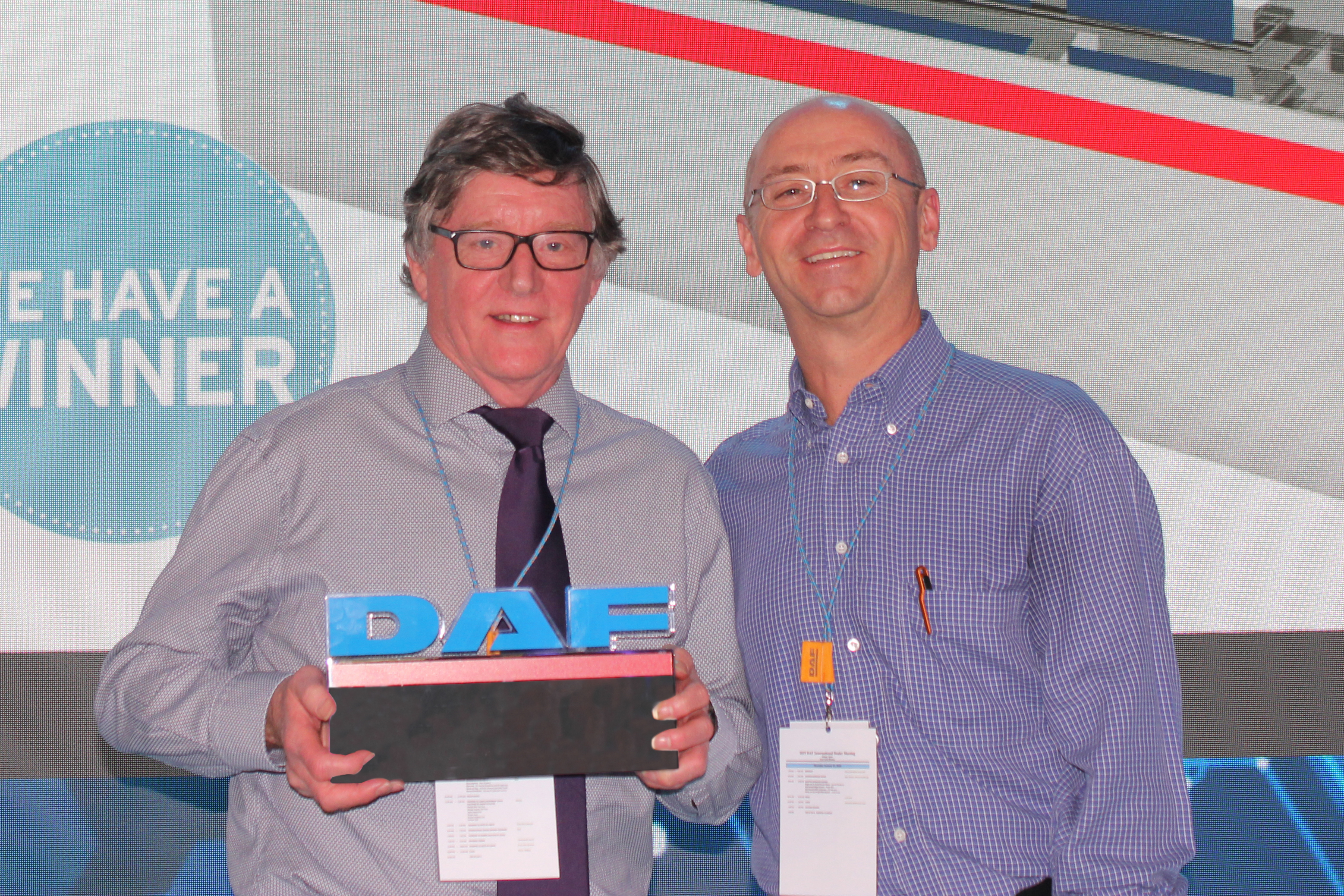 DAF Managing Director's Award 2018 - Peter Fullelove, Dealer Principal Solway DAF and Robin Easton, Managing Director DAF Trucks
"Remarkably, these two dealers have improved on their already extremely high levels of performance," said DAF Trucks Managing Director, Robin Easton, "in fact, all our award winners have raised the bar yet again in 2018. And the same is true right across the UK DAF Dealer network – a network which can take full credit for maintaining our above 6.0-tonnes market leading position for an unprecedented 24 consecutive years.

"We have the strongest, the most far-reaching dealer network in the UK," said Easton, "supported by DAFaid, well established now as the foremost roadside assistance programme in the UK truck industry."

Further awards were presented at the annual DAF Dealer Awards:

- Retail Sales Dealer of the Year: Brian Currie
- Technical Training Dealer of the Year: Norscot Aberdeen
- DAFaid Dealer of the Year: HTC Croydon
- Service Dealer of the Year: Adams Morey
- Independent Service Dealer of the Year: Pelican DAF
- Parts Dealer of the Year: Solway DAF
- TRP Dealer of the Year: Lothian TRP
- PACCAR Financial Dealer of the Year: Greenhous DAF
- Used Truck Dealer of the Year: Ford & Slater