We use cookies for a variety of purposes, such as website functionality and helping target our marketing activities. Some cookies are essential, others help us improve your experience by providing insights into how the site is used. For more information, please visit our Cookie Notice.
DAF Trucks tops registration league with 27.2% share above 6.0 tonnes GVW

Market leading position for 24th consecutive year

Order book hits almost 15,000; highest intake since 2007

"The DAF Dealer network is, no doubt, a key contributory factor to the success of DAF Trucks in the UK," Robin Easton
DAF Trucks tops market again in 2018; order book at ten year high
DAF Trucks retained its dominant position in the UK truck market in 2018 ending the year with a 27.2% share of the market above 6.0 tonnes GVW – achieving an unrivalled 24th year as market leader. Importantly, DAF Trucks enjoyed its highest order intake for its trucks since 2007, with 14,848 vehicles ordered in the 12 months to December 2018.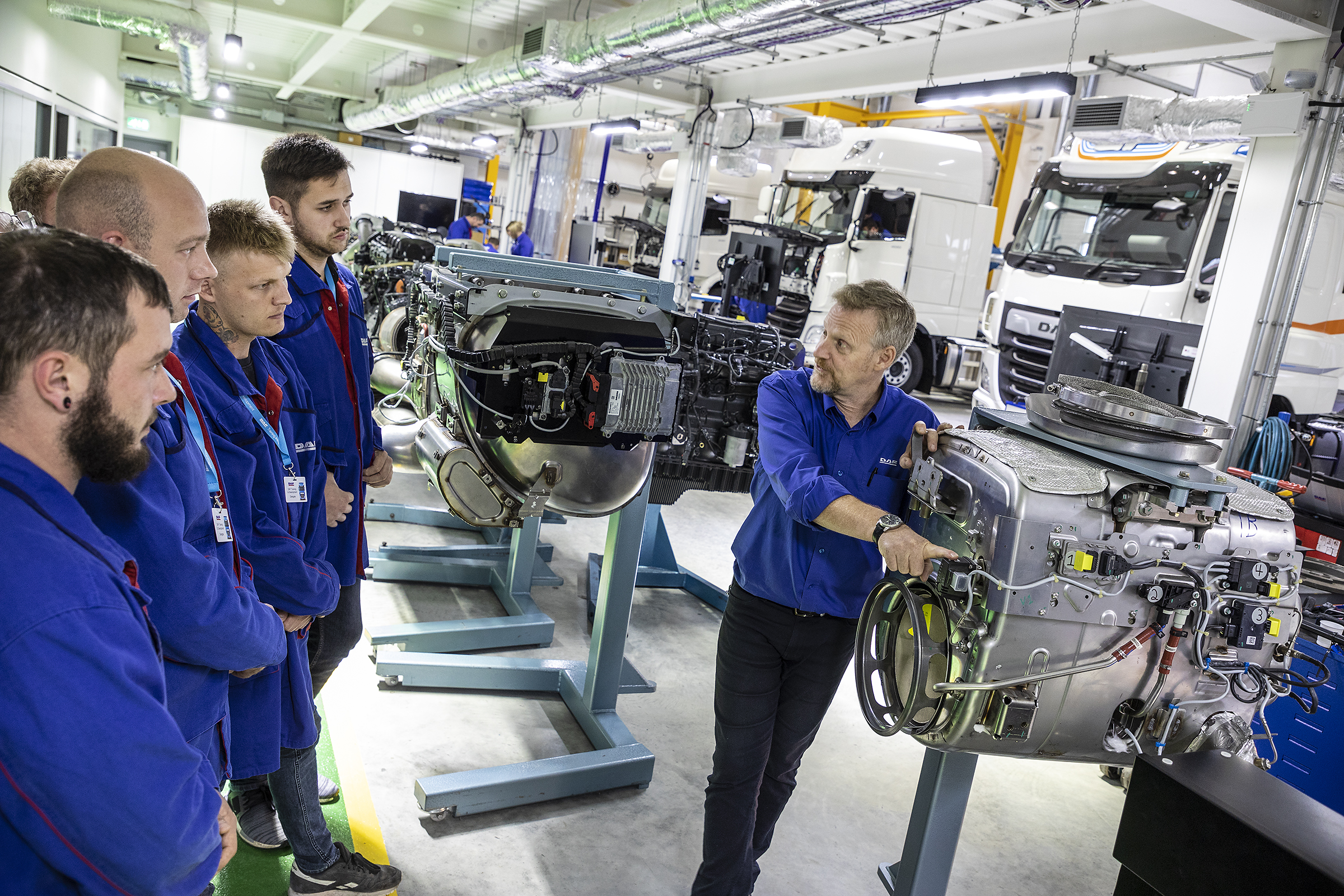 In an overall market slightly down on 2017, DAF Trucks registered 11,373 vehicles last year, consolidating top-spot and remaining some 10.4 percentage points ahead of its nearest competitor. Provisional figures for January 2019 suggest that DAF Trucks improved its greater-than 6.0 tonnes GVW market share, in line with the company's forecast for a strong first half-year performance in 2019.

The market leader experienced lower registrations at the beginning of 2018, due in part to operators delaying some of their 2017 orders to await the introduction of new LF and new CF multi-wheel configurations in the autumn. This was exacerbated by a slow down across the truck market at a time when registrations are traditionally high. However, DAF Trucks enjoyed an extremely strong order intake thereafter, predicting this high performance to continue for the first half of 2019 and despite the UK's scheduled departure from the EU on 29th March.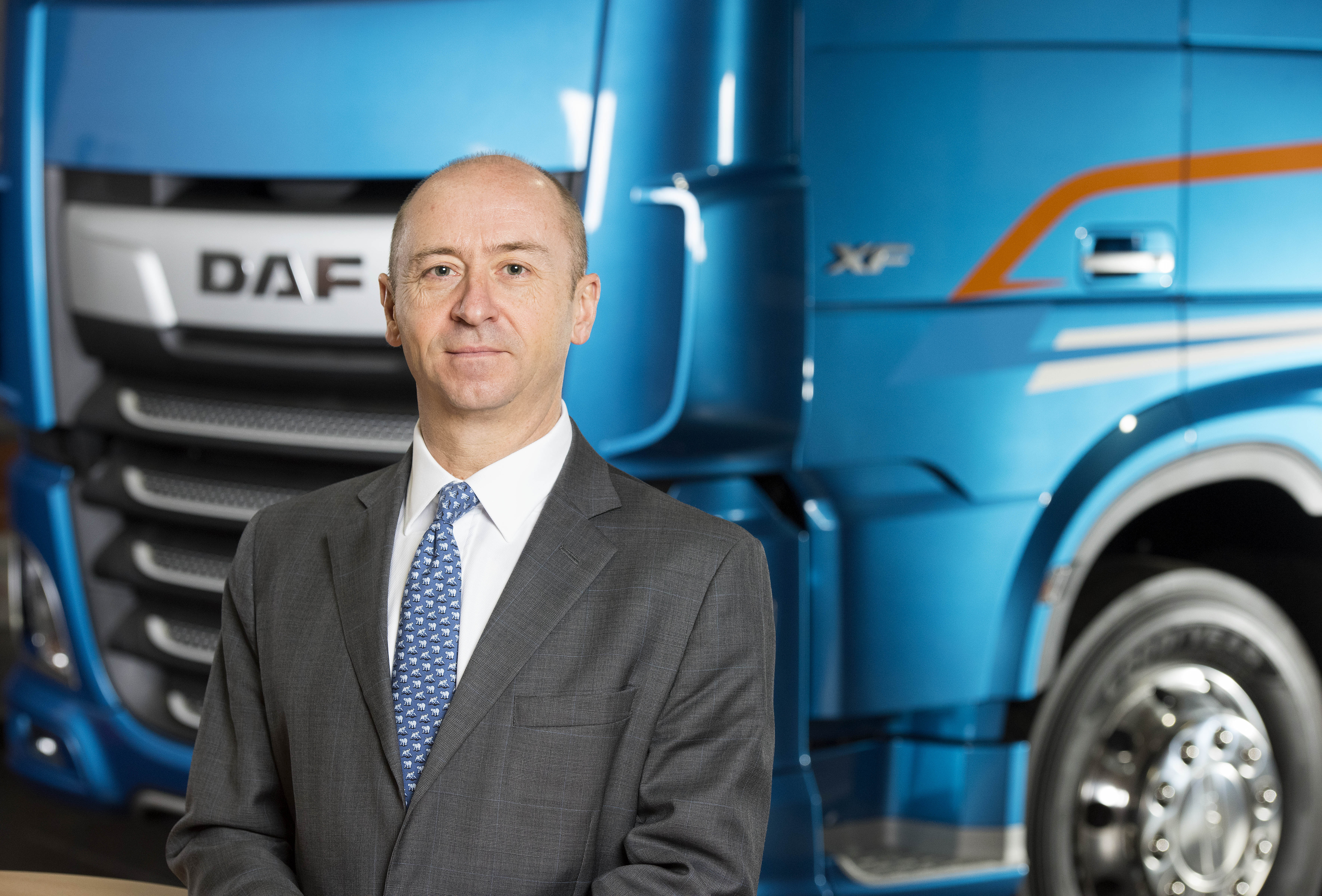 "Along with our major competitors, we saw registrations slightly down on 2017," said DAF Trucks Managing Director, Robin Easton, "However, our registration figures are not entirely indicative of our market performance. We received 14,848 orders for our trucks last year, more than at any time since 2007, and, despite the market experiencing a downturn in registrations for the early part of 2018, we remain market leader, a position we have secured for 24 successive years."


DAF Dealer network
The DAF Dealer network also delivered industry leading performance in 2018 – its 136 dealer points comprising 35 main sales outlets delivering Sales, Service and Parts, and 101 DAF service and parts locations. There are also 16 dedicated TRP Shops responsible for supplying TRP parts, the UK's leading all-makes truck and trailer parts brand. The DAF Dealer network also boasts 58 DVSA-approved ATF locations – more than any other truck manufacture in the UK.


DAFaid posts impressive figures
DAFaid, considered by most in the transport industry to be the benchmark roadside assistance service, dealt with 100,000 call-outs (including to other marques and trailers) in 2018. Operators waited for an average of just 46-minutes (from call registered to arrival at scene), while 80% of all jobs were successfully carried out at the roadside.

This continued growth in DAFaid calls reflects an increasing trend by operators using DAF Dealers to support their fleets to maximise uptime and compliance by calling on DAFaid to handle not only break downs but also to correct defects. MOT first-time-pass-rates continued an upward trend with averaging 97.07% (33,540 out of 34,551 total tests carried out across the DAF Dealer network).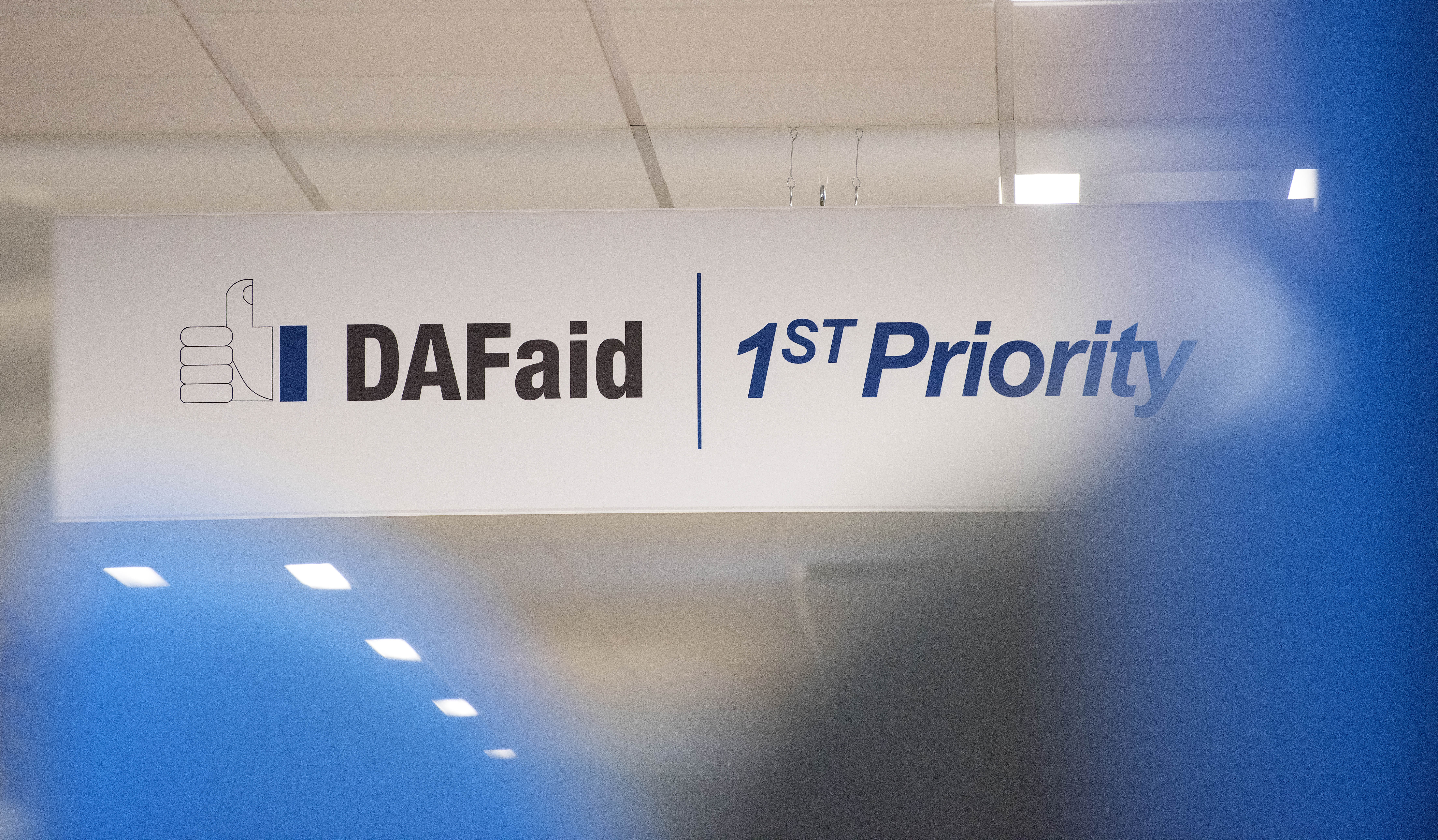 Training
The DAF Dealer network benefits from the skills of 1,500 IRTEC-accredited DAF Technicians and is attracting more to join the winning team. The DAF Apprenticeship scheme continues to grow, receiving praise and recognition for its ability to develop new talent whilst the new state-of-the art technician training school at the DAF head office in Haddenham provides the ideal learning environment for hone the skills of even the most experienced.


DAFcheck sees record figures
DAFcheck, DAF Trucks' own electronic vehicle maintenance record system, recorded 365,531 inspections, more than 1000 every calendar day. The on-line record system is free of charge to all operators using the DAF network for regular maintenance and is validated by the DVSA to align with its Earned Recognition scheme.

"The DAF Dealer network is, no doubt, a key contributory factor to the success of DAF Trucks in the UK," added Robin Easton, "supported as it is by the DAF Trucks customer support portfolio and from our fantastic new DAF Trucks headquarters in Haddenham; together delivering outstanding performance to keep operators' trucks on the road and earning money."