DAF respects your privacy. We use cookies for a variety of purposes, such as website functionality, improving your experience of our website, building integration with social media and helping target marketing activities within and beyond our website. By continuing your visit on our website, you are consenting to our use of cookies. However, if you want to customize your cookie preferences, click on 'Change settings' below. You can withdraw your consent at any time. For more information, please visit our Cookie Notice.
DAF UK Driver Challenge to find top driver
The DAF UK Driver Challenge is back – DAF Trucks' country-wide search to find the very best commercial vehicle driver from the UK and Ireland. The third edition of the Challenge will culminate in 2020 where the pre-eminent driver will emerge from an elite group of 20 individuals after competing at a two-day Final at the Millbrook Proving Ground.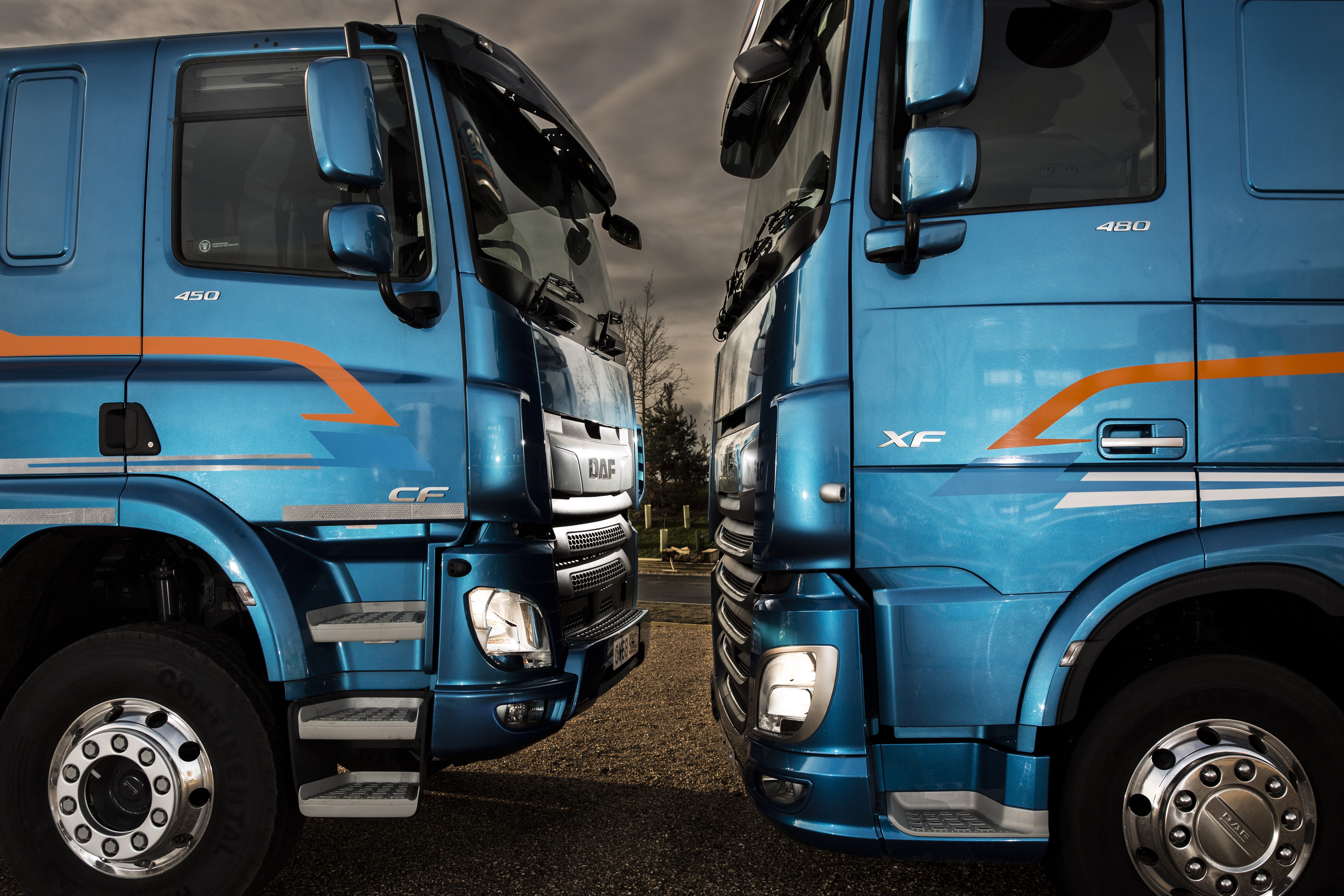 Following an initial online registration process – including assessments on road knowledge and an understanding of the CV industry – selected drivers will be invited to a series of Regional Qualifiers around the UK and Ireland throughout 2019 and into next year.
A final 20 drivers will then go head-to-head in a series of challenging practical and knowledge-based appraisals centred around a two-day event at Millbrook next Spring, the winner to be crowned DAF UK Driver Champion. Under the direction of DAF Trucks Driver Training and Press Test Manager, Mandy Wannerton, on- and off-road driving challenges will be scored alongside theory and knowledge-based assessments.
To ensure a level playing field, and that the final contenders are a true reflection of the nation's very best drivers, the DAF Driver Challenge is open to drivers of any vehicle marque.
The winning driver will follow in the footsteps of 2016's victor, Paul Barlow of Severn Trent Water, and last year's winner Scott Lewis of Best Connection. Scott's victory also means he progresses to the inaugural Europe-wide International DAF Driver Challenge culminating on the 28th September 2019 at the Goodyear proving ground in Luxembourg.
The DAF UK Driver Challenge is open to any driver with a clean C+E Licence, a Driver Card and a Driver CPC. To truly maximise the potential of identifying the nation's elite drivers, the Challenge is also open to non-DAF drivers. Candidates must enter by visiting https://drivers.daf.com/en-GB
"The DAF Driver Challenge really captures the imagination of the driving community," said Phil Moon, Marketing Manager at DAF Trucks, "the response was huge last time, and so we have expanded the scope of the preliminary rounds this time in anticipation of an even greater number of entrants.
"Make no mistake," he said, "this is a challenge in the true sense of the word. Our 20 finalists must display exemplary levels of driving skill, road awareness and a deep understanding of the transport business. The winner can rightly claim to be the best of the best – regardless of the make and model of their own vehicle."