We use cookies for a variety of purposes, such as website functionality and helping target our marketing activities. Some cookies are essential, others help us improve your experience by providing insights into how the site is used. For more information, please visit our Cookie Notice.
First new DAF in the mix for Gareth A Leese
Stoke-on-Trent owner-driver takes new DAF CF 450 FAD Mixer
After six years of successful operation with used DAF multi-axle vehicles, owner-driver Gareth A. Leese has taken delivery of his first new DAF CF 450 FAD Mixer 8x4. Supplied by DAF Dealer Imperial Commercials, the lightweight CF eight-wheel mixer chassis is equipped with a Putzmeister 8.0 cubic metre capacity drum and equipment, although Leese ordinarily carries 7.5 cubic metres to enable a comfortable weight tolerance; even with the sleeper cab and extras such as Kelsa light bars.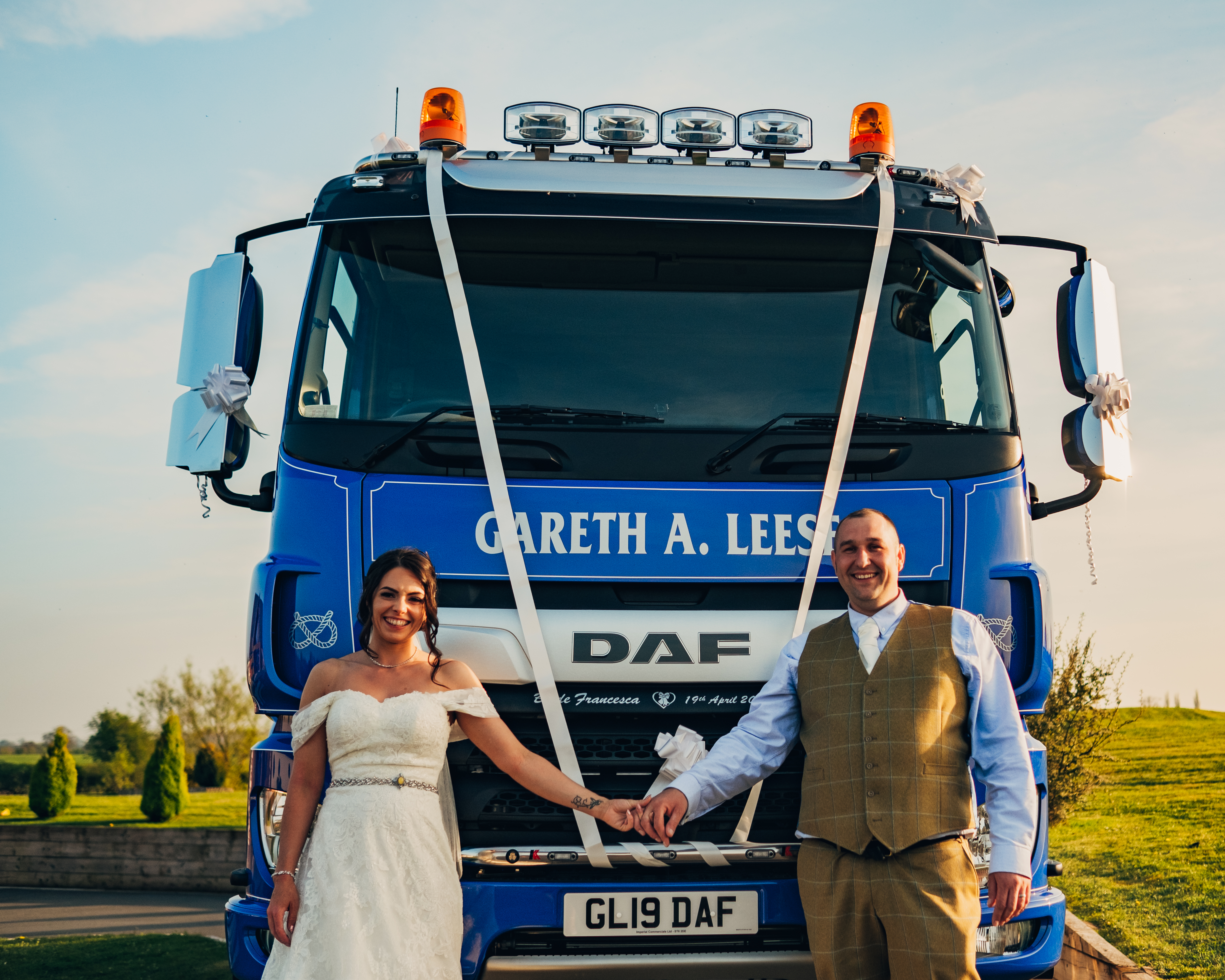 The Stoke-on-Trent based operator works exclusively for nationwide construction materials supplier, Breedon.
Leese's CF Mixer specification includes a Sleeper Cab, the top-rated, 450bhp MX-11 engine and an optional 16-speed manual gearbox. Further specification includes four-way CCTV recording and side-scanning to provide enhanced safety for vulnerable road users. Kelsa light bars were supplied and fitted by Autostart in Stoke-on-Trent.
Capable of an 8.0 cubic metre drum capacity for 32-tonne GVW operation, DAF Trucks' dedicated CF Mixer chassis boasts a weight-saving specification including lightweight single-reduction tandem axles, disc brakes all-round and a new, single-circuit steering system.
"I am over-the-moon with the new CF Mixer," said Gareth Leese, "it's just a joy to drive; effortlessly smooth, super comfy in the cab. I'm really pleased with my decision to opt for the manual box, too. It's great on the motorway, where I do a fair bit of work, but around town it just gives me that total control, that bit more flexibility."
The owner-driver had for six years acquired used DAF vehicles, but, following a highly successful previous 12-months, found that a new acquisition would offer even greater productivity, particularly with respect to aftersales support.
"I have always had a fantastic relationship with Imperial Commercials, and especially the sales executive, Matt Durose," added Leese, "I see them as a business partner rather than truck dealer. In six years, the only real reliability issue I suffered was with a broken crank-shaft, but Imperial dealt with it brilliantly – I really felt supported. My new truck comes with excellent R&M and Warranty back-up which will given me peace-of-mind for many years to come."

Inaugural wedding-day job is the most important!
Despite the fulsome praise, Leese's new DAF CF Mixer isn't quite the greatest love in his life, but it must be a close run thing! For its very first job, the new CF Mixer was polished-up and adorned with ribbons to act as the 'carriage' for his recent wedding to Francesca.