We use cookies for a variety of purposes, such as website functionality and helping target our marketing activities. Some cookies are essential, others help us improve your experience by providing insights into how the site is used. For more information, please visit our Cookie Notice.
DAF Trucks to host virtual truck show over Bank Holiday weekend
DAF Trucks replicates truck show judging…virtually
With the truck industry's traditional show season this spring cancelled following the ongoing health emergency in the UK, DAF Trucks has arranged its own virtual online truck show for drivers and owner-operators.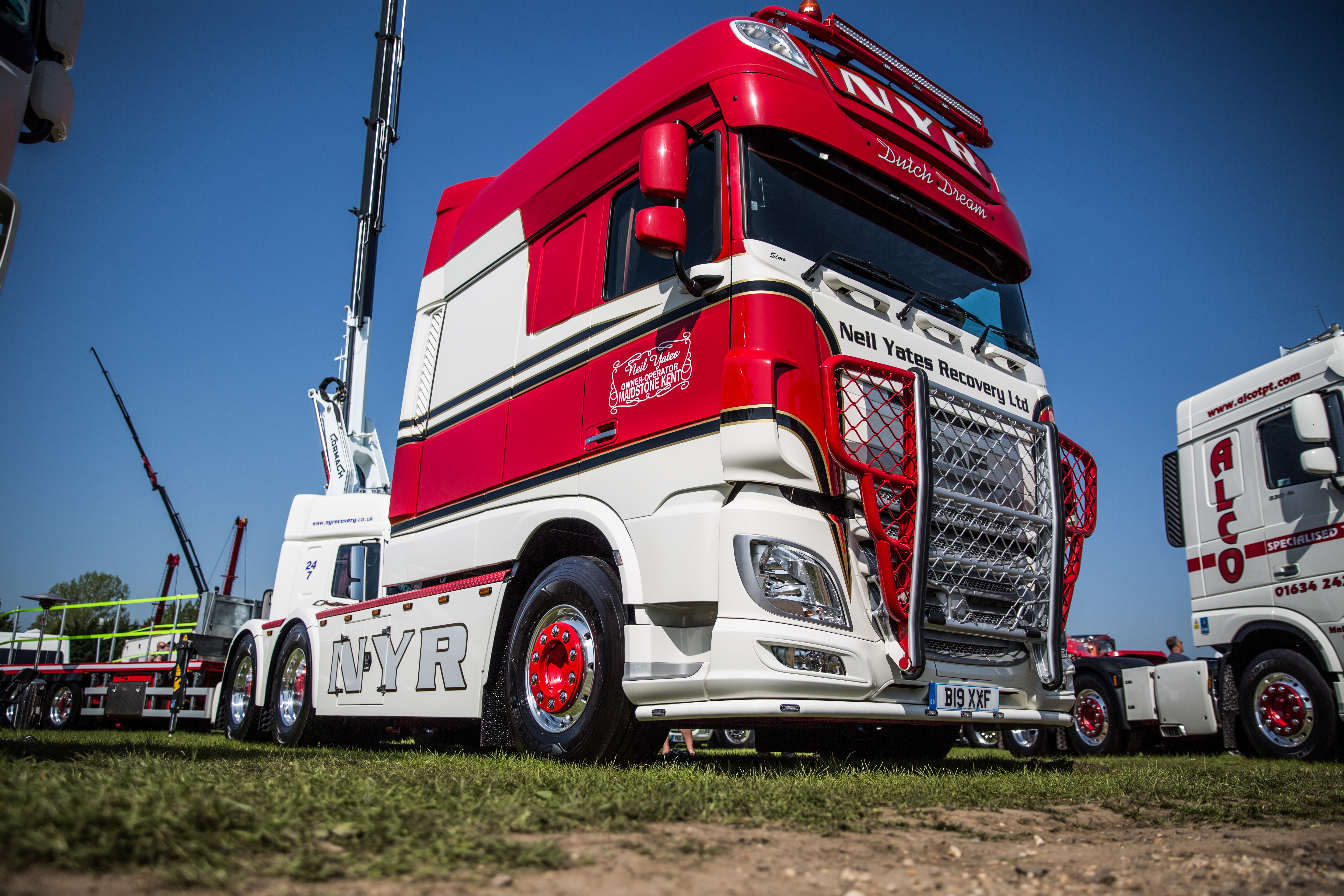 Right across this VE Day 75 Bank Holiday weekend, DAF Trucks will be connecting with the UK's truck driving community on its Social Media platforms, inviting individuals to share images of their vehicles. DAF Trucks hopes drivers will lavish attention on their vehicles and present them for judging as they would at any 'live' truck show.
The event coincides with DAF Trucks offer of a free cuppa for truckers to mark the VE Day 75 Bank Holiday, where any driver, regardless of the make and model of their vehicle, can claim a free hot drink at participating Truckstops.
Virtual truck show participants can compete in three categories; 'Best Working DAF Truck', 'Best Show DAF Truck' and 'Best Classic DAF or Leyland Truck'. The virtual show is being staged in conjunction with DAF Driver magazine, with the winner in each category earning themselves a professional photo-shoot with their vehicle to feature alongside a full operator profile in the next issue of the magazine. The three winning trucks will also take pride of place on the DAF Trucks stand at Truckfest Peterborough, rescheduled for 30th and 31st August, and to which there will be 20 tickets up for grabs courtesy of Live Promotions.
"Like thousands of truckers, DAF Trucks is hugely disappointed at being unable to attend Truckfest this weekend," said DAF Trucks Marketing Manager, Phil Moon, "it's a big highlight in our calendar and we're going to miss catching-up with drivers and our operator friends. Our virtual show is a bit of fun, and I do hope drivers will be able to get outside, safely, to polish their vehicles and send in a pic. The prize of a full professional photo-shoot will certainly be worth the effort."
Press contacts:

Paul O'Malley, Torque Agency Group
M: pomalley@torqueagencygroup.com
Rutger Kerstiens
Corporate Communications Department, DAF Trucks N.V.