We use cookies for a variety of purposes, such as website functionality and helping target our marketing activities. Some cookies are essential, others help us improve your experience by providing insights into how the site is used. For more information, please visit our Cookie Notice.
Latest edition of DAF DRIVER magazine out now
The latest spring 2020 edition of DAF DRIVER magazine, the quarterly title for drivers is now available for free at truck stops and truck washes across the UK, as well as from DAF Dealers across the UK. The latest issue, which can be viewed online using page-turn functionality, contains a wide range of operator profiles, lifestyle features and competitions.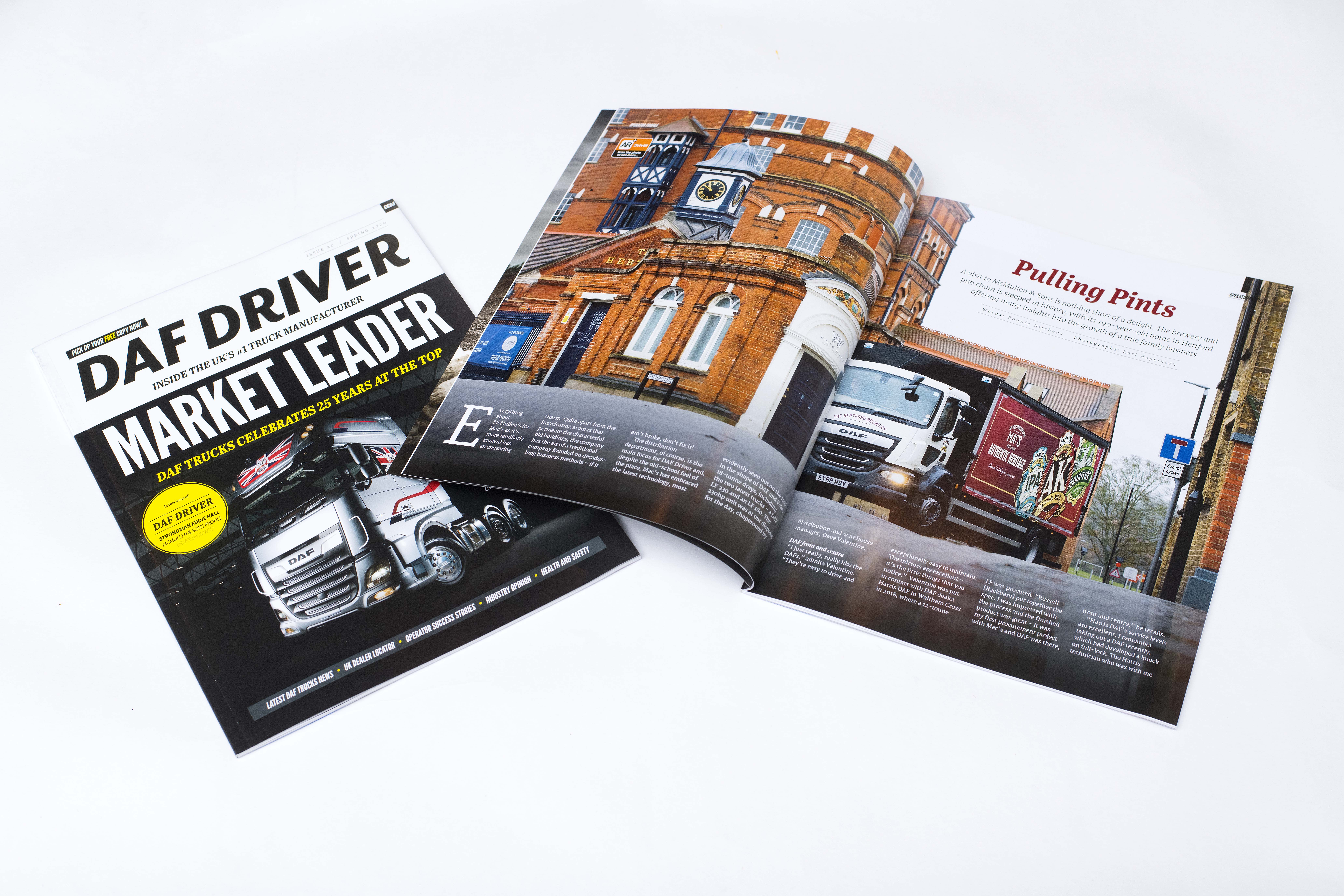 The front cover of the latest DAF DRIVER magazine is devoted to DAF Trucks '25-years at the top' with a new DAF XF livery specially designed for the company's new demonstration fleet, alongside a feature inside describing DAF Trucks' remarkable dominance of the truck market above 6.0-tonnes GVW. With its high production values, the latest issue of DAF DRIVER magazine includes operator profiles with Evans Transport and the McMullen & Son brewery, plus a fascinating interview with former DAF apprentice and World's Strongest Man 2017, Eddie 'The Beast' Hall.
Produced and distributed by Commercial Vehicle Media & Publishing Ltd., managing director Matthew Eisenegger, said, "We recently gave DAF DRIVER magazine a make-over and the result is a truly bespoke title with arguably the highest production values across the road transport media landscape. With content crossing over into lifestyle appeal," he said, "there's something for every driver. And at a time when drivers may be feeling under even greater pressure, I hope the latest issue DAF DRIVER magazines will come as a welcome respite."
DAF Driver magazine - https://www.dafblog.co.uk/magazines/
Press contacts:

Paul O'Malley, Torque Agency Group
M: pomalley@torqueagencygroup.com
Rutger Kerstiens
Corporate Communications Department, DAF Trucks N.V.