We use cookies for a variety of purposes, such as website functionality and helping target our marketing activities. Some cookies are essential, others help us improve your experience by providing insights into how the site is used. For more information, please visit our Cookie Notice.
Documentary film follows DAFaid technicians at work

Behind the scenes at the UK's leading roadside truck rescue service

From call out to back on the road – What Happens when a Truck Breaks Down

"We were keen to show life at the sharp-end of the business," DAF Trucks Marketing Manager, Phil Moon
DAF Trucks releases day-in-the-life DAFaid video
DAF Trucks has produced a documentary film portraying DAFaid vehicle repairs and showing first-hand the challenging work carried out by its DAFaid Technicians.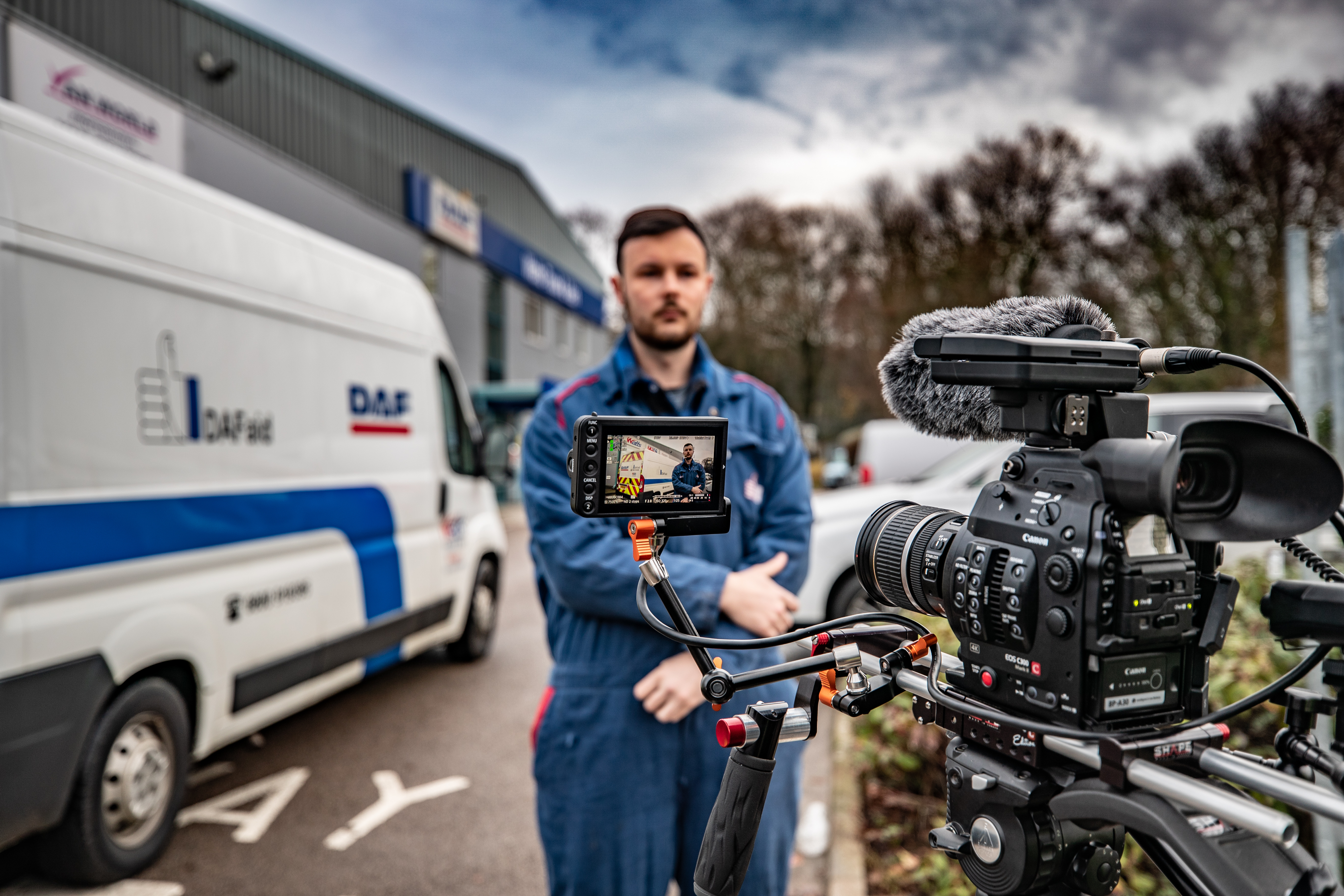 'DAFaid – What Happens When a Truck Breaks Down' was shot in the run-up to Christmas 2019 and offers a behind-the-scenes appreciation of DAFaid's industry-leading service, from call-out to 'wheels rolling'. The 15-minute film is also a reminder of the essential role that all commercial vehicle technicians currently play as the coronavirus outbreak continues and lockdown measures are extended; ensuring trucks can fulfil deliveries to supermarkets, hospitals and other key services.
DAFaid was launched in 1974, establishing the format for roadside assistance that other manufacturers now follow. Continuous development ensures DAFaid's pre-eminence to this day. Delivered through 134 DAF Dealer locations – which have remained fully operational during the coronavirus outbreak – DAFaid comprises 500 Technicians, each on stand-by and ready to respond to customer call-outs. DAFaid boasts an 80% breakdown fix-rate at roadside, with vehicles back on the road within an average of 90-minutes. In 2019, DAFaid responded to over 94,000 call-outs.
The film focuses on three individual DAFaid Technicians – Jamie Richardson from Norscot Truck & Van Aberdeen, Liam Derraven from Watts Truck & Van in Newport and Jamie Tyrrell from Harris DAF in Grays. Following each incident, from the initial call to the DAFaid control centre in Birmingham to the vehicle back on the road, viewers get to see the organisation behind the service, as well as how technicians diagnose and fix some of the many types of breakdown that they can experience every day on call-outs.
"We were keen to show life at the sharp-end of the business," said DAF Trucks Marketing Manager, Phil Moon, "and we're really pleased with the results of the film. We see a true-to-life portrayal of call-outs," he said, "with our three DAFaid Technicians reacting to events as they typically happen. Despite filming taking place last December, our DAFaid programme is brought into sharp focus during the current health crisis, proving itself a genuine emergency service for many operators."
Press contacts:

Paul O'Malley, Torque Agency Group
M: pomalley@torqueagencygroup.com
Rutger Kerstiens
Corporate Communications Department, DAF Trucks N.V.