We use cookies for a variety of purposes, such as website functionality and helping target our marketing activities. Some cookies are essential, others help us improve your experience by providing insights into how the site is used. For more information, please visit our Cookie Notice.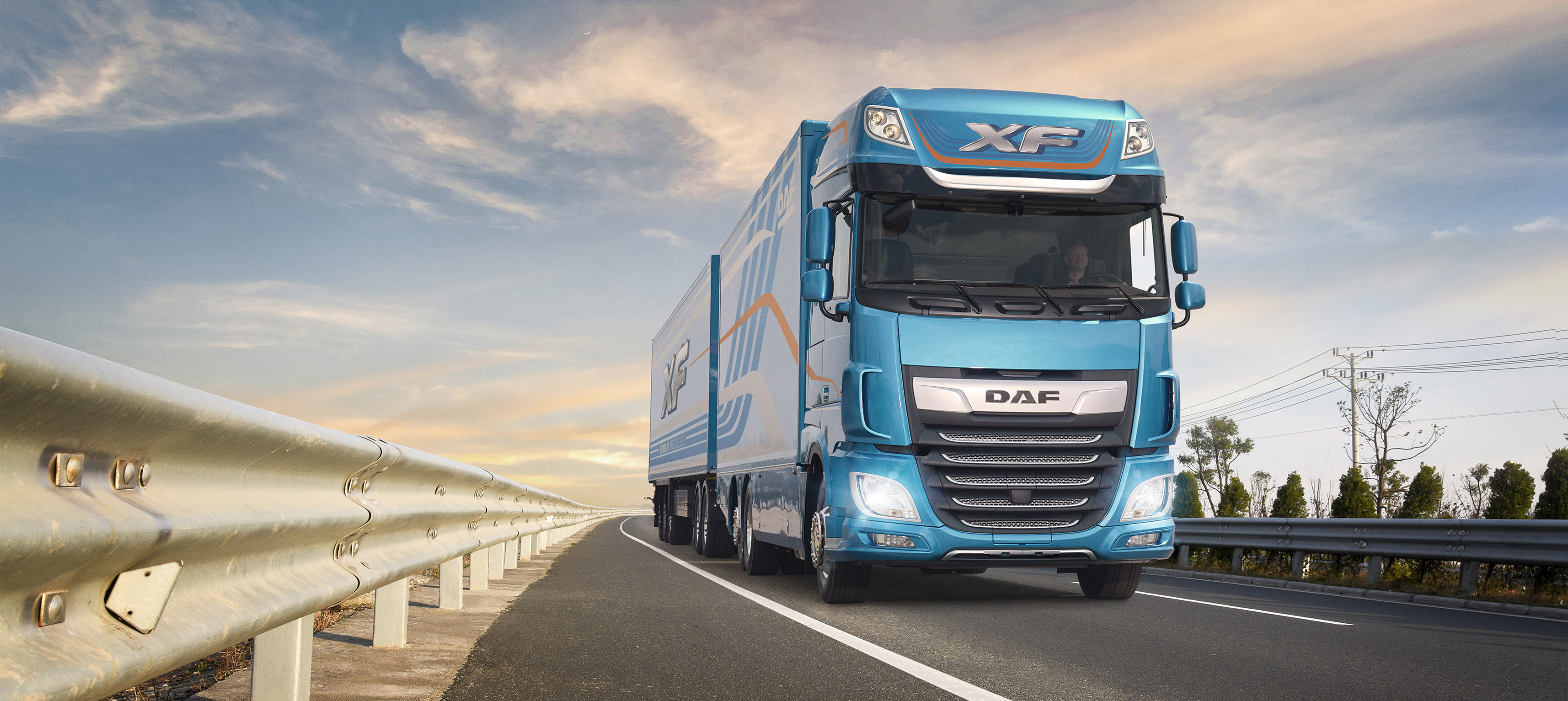 DAF new XF series awarded 'Top Truck Slovakia 2018'
17 July 2018
Eindhoven
DAF Trucks N.V.
The new DAF XF has won its fourth 'Truck of the Year' title. Operators and truck drivers in Slovakia jointly voted DAF's ultimate long-haul truck as their 'TOP TRUCK 2018'. The award is an initiative from the leading Slovakian magazine Transport a Logistika; its readers praised the new XF for its advanced technology, low operating costs and first class driver comfort.
The recognition from Transport a Logistika magazine follows the new XF's recent successes, including 'International Truck of the Year 2018' and national 'Truck of the Year' awards in Poland and Slovenia.
'The XF is the best'
The new DAF XF received the TOP TRUCK 2018 Award for its 'excellent operating efficiency, its power train with innovative technology and its maximum driver comfort', said Viliam Bujna, CEO of LUXUR Media and publisher of Transport a Logistika. "The new XF from DAF is the best."
'Proven minimal operating costs'
Viliam Bujna added: "Our readers state that the comfort of the XF is unmatched in the industry. In the cab it is extremely quiet and its roominess is excellent. The use of new technologies and the perfect alignment of the PACCAR MX engines, the automated TraXon transmission and the new rear axles for exceptionally low engine speeds, result in minimal operating costs and excellent driving characteristics."
Election with great value
"We highly appreciate the TOP TRUCK 2018 award as it is the result of an important Slovakian election," stated Harry Wolters, European Sales Director and member of the Board of Management of DAF Trucks. "As the voters are – among others – fleet owners, truckers and people who work in the transport and logistics business every day, they know what makes a truck outstanding."
Press Contacts
Are you a journalist and do you have a question? Please contact:
Rutger Kerstiens
Corporate Communications Department
For general questions about DAF, please use: