We use cookies for a variety of purposes, such as website functionality and helping target our marketing activities. Some cookies are essential, others help us improve your experience by providing insights into how the site is used. For more information, please visit our Cookie Notice.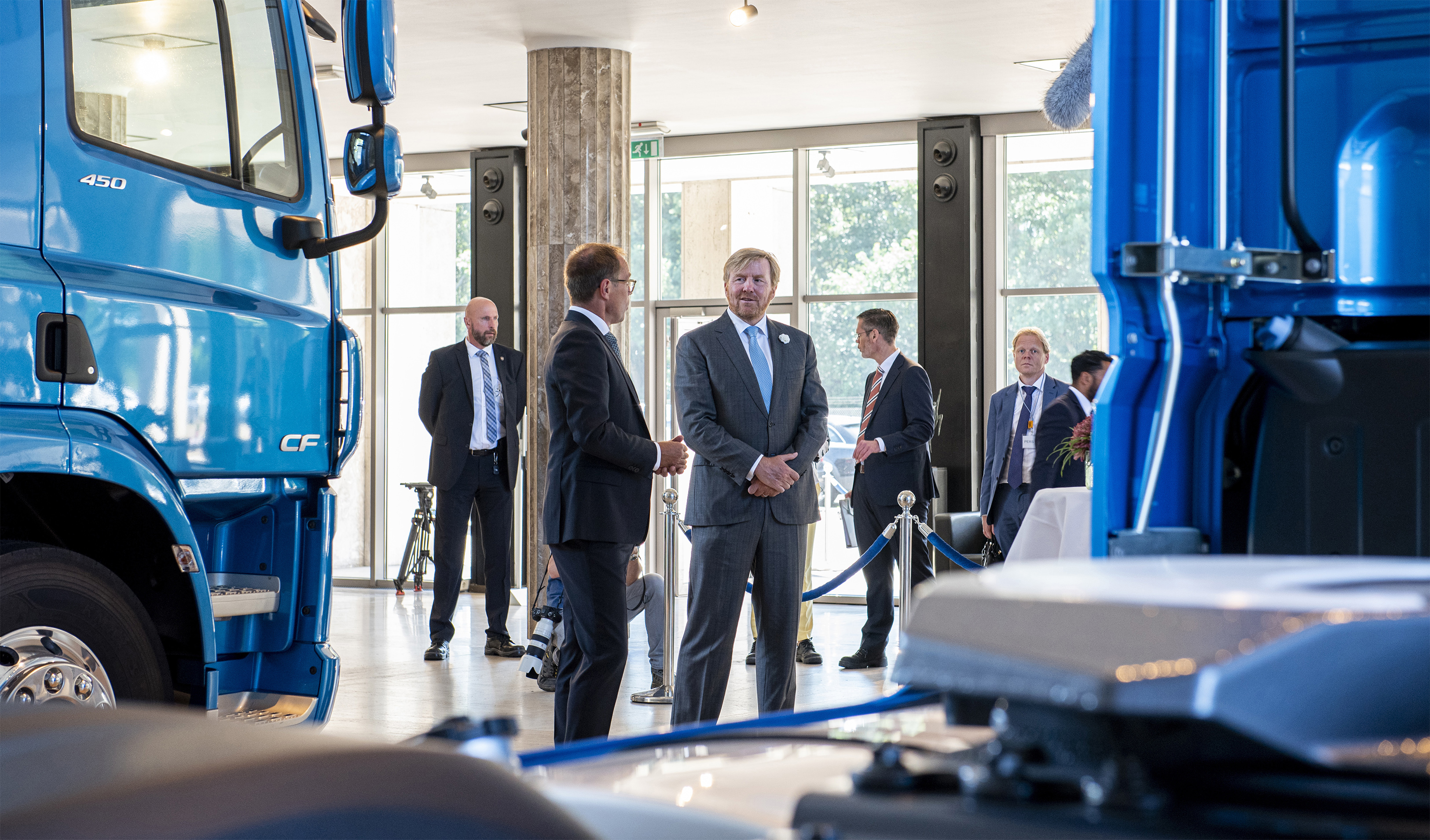 King Willem-Alexander of the Netherlands visits DAF Trucks
On Thursday 25 June, His Majesty King Willem-Alexander of the Netherlands paid a working visit to DAF Trucks in Eindhoven. The visit was made in the light of the impact the corona pandemic has had on the automotive industry. The King was briefed by DAF president Harry Wolters before speaking with a number of DAF employees in the truck factory.
The working visit to the Eindhoven region began at Nedschroef, a company that manufactures fasteners, machines and tools for, among others, DAF. Next, the King visited the production facilities at DAF, where he was informed on the impact the crisis has had and on the restart of the production process. The conversation in the truck factory with DAF employees centred on the adjustments that have been made in production and the effect these have had on the workers' daily activities.
At the end of his working visit the King took part in a roundtable discussion – with high level figures from the Dutch automotive industry – on the consequences of the corona crisis for the sector in general. The participants discussed about the production locations that were forced to close abruptly and that have now started up again after making the required adjustments.
"It was a great honour to welcome King Willem-Alexander here. We greatly appreciate his interest and concern," said Harry Wolters. "In particular, it represents highly deserved recognition for our employees, who over the past few months have contributed enormously to creating a working environment in which we can continue to manufacture our fantastic trucks in a safe and healthy manner, entirely according to the current guidelines. That's something we are very proud of!"

Press Contacts
Are you a journalist and do you have a question? Please contact:
Rutger Kerstiens
Corporate Communications Department
For general questions about DAF, please use: