We use cookies for a variety of purposes, such as website functionality and helping target our marketing activities. Some cookies are essential, others help us improve your experience by providing insights into how the site is used. For more information, please visit our Cookie Notice.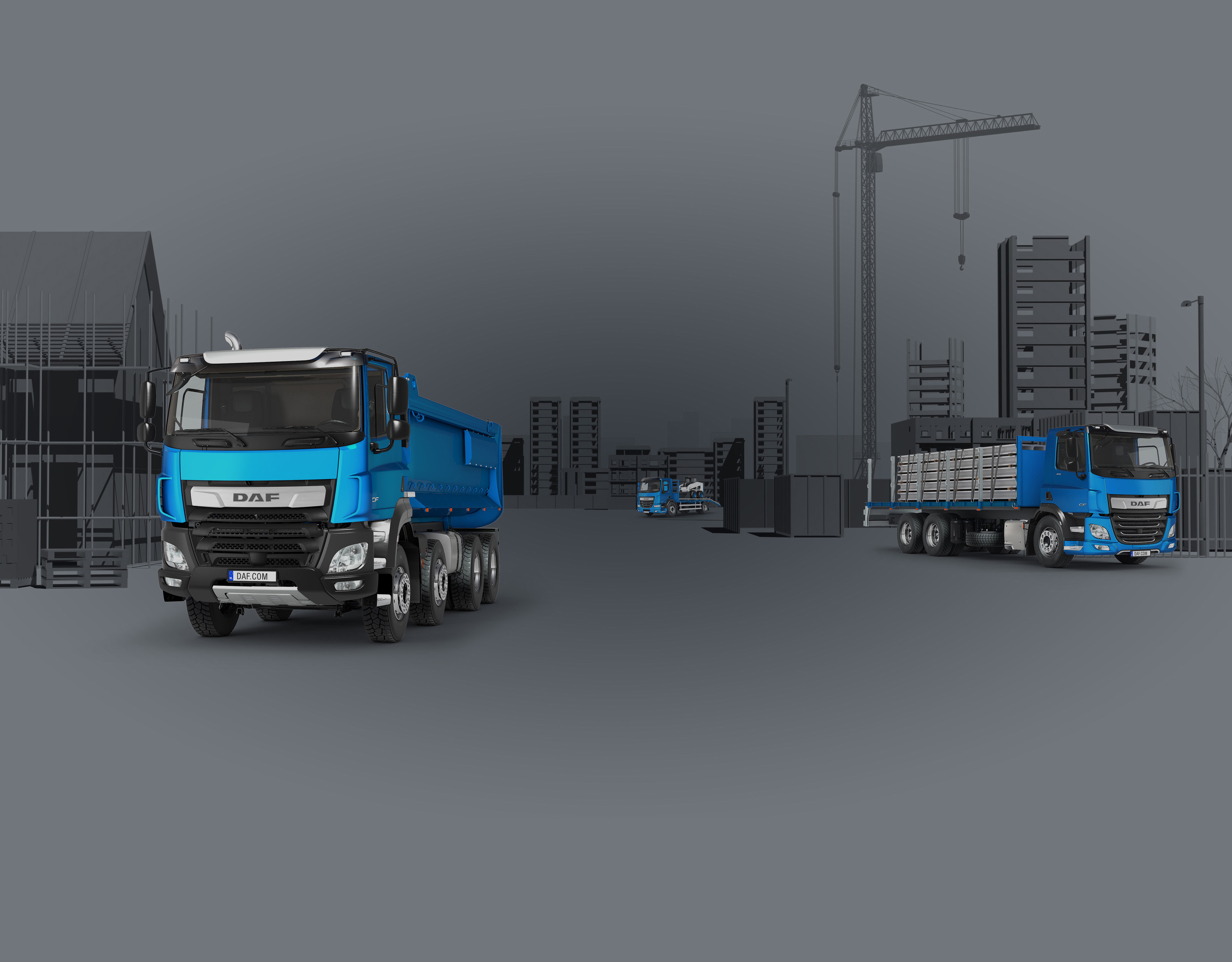 DAF transport solutions for construction and industrial waste
Building on the best
Always Working
Trucks that operate within the Construction and Industrial Waste segment are always working and often have complex bodies such as cranes, mixer drums, tippers or hooklifts, which means they are not easily replaced if they break down. That's why these vehicles are designed to be reliable and durable and can manoeuvre across surfaced roads, building sites and quarries.
Whether it's on road or off-road, up and down steep slopes, along uneven embankments, across open land or routes that barely exist. One minute the ground can be soft and slippery with a truck's axle deep in mud or sand and the next they are negotiating hard, rutted terrain.
In short, they are always working to serve the challenging transport segment for the building industry, road-construction and surface mining.
Want to know more? Contact your nearest DAF dealer