We use cookies for a variety of purposes, such as website functionality and helping target our marketing activities. Some cookies are essential, others help us improve your experience by providing insights into how the site is used. For more information, please visit our Cookie Notice.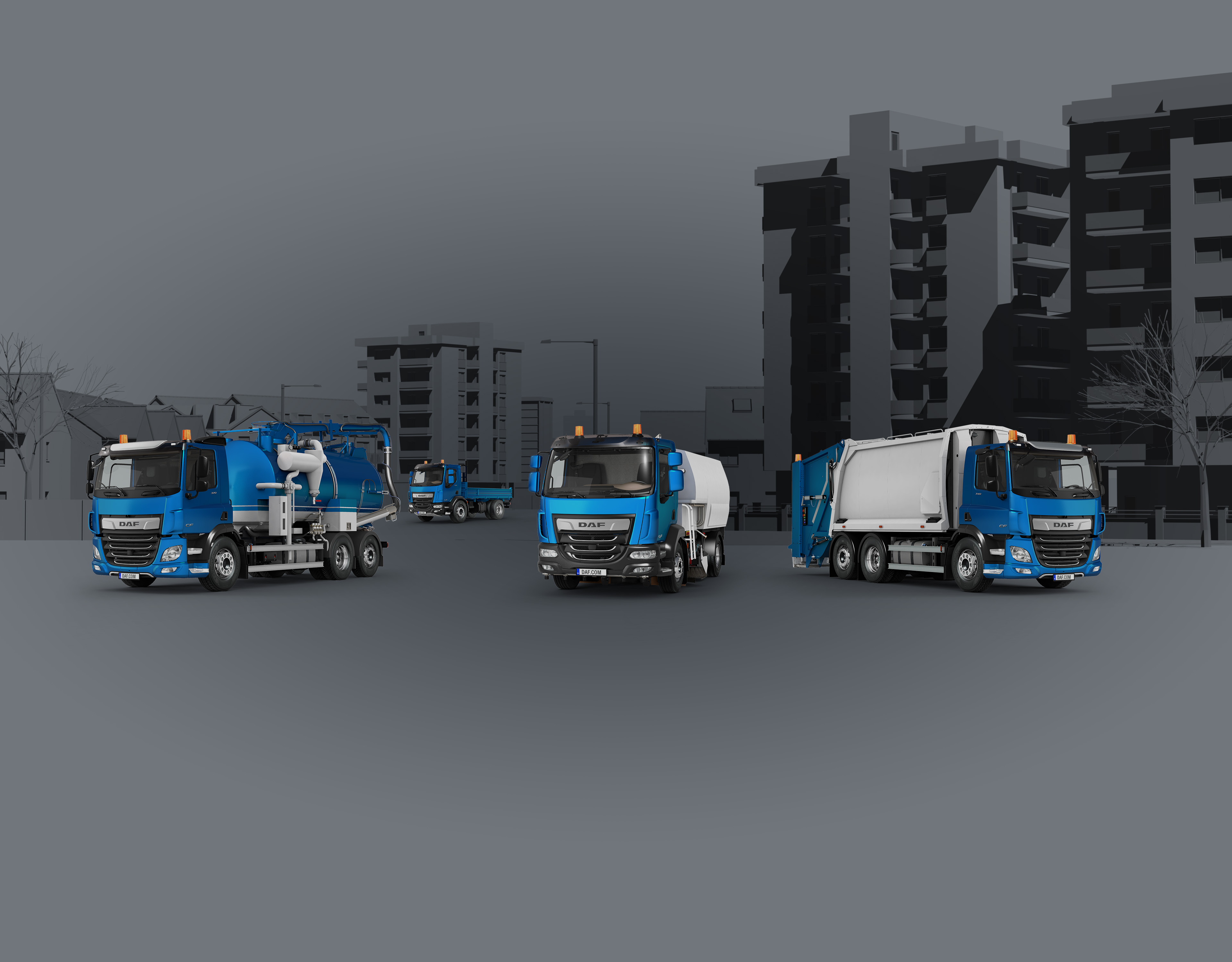 DAF transport solutions for municipal
Municipal
Municipal vehicles often operate in crowded, urban environments where narrow streets are a common sight. This means that manoeuvrability and safety are important features for any vehicle operating in the municipal segment. Another typical characteristic for municipal vehicles is the wide variety of applications and therefore bodies that are used. Therefore a flexible chassis layout is important to enable easy bodying for bodybuilders. DAF offers a wide variety of vehicles that are highly suitable for municipal applications.
Thanks to efficient and robust drivelines, comfortable cabs with excellent visibility and a large and professional dealer network a low total cost of ownership is guaranteed. DAF products and services focus on a high level of reliability, so customers can benefit from maximum uptime.
What has also become a high priority for municipalities is care for the environment. Because in order to set the right example for the industry and provide their community with an environmental friendly and healthy place to live, municipalities show great interest in terms of low emission vehicles and applying the newest 'green' technologies.
In this regard DAF is an interesting partner, apart from its' diesel engines meeting the latest Euro 6 emissions standard, all engines in all DAF vehicles are also ready for Hydro-treated Vegetable Oil (HVO) or 'blue' diesel and mixtures (B20/B30) of regular diesel with biodiesel. This reduces emissions even further. HVO and biodiesel mixtures can be used in any modern DAF vehicle without having to make any adjustments to the vehicle.
And next to diesel engines DAF also offers fully electric versions of certain models. A good example is the DAF CF FAN (6x2), which can be supplied as a fully electric version and is a great platform for i.e. refuse collection, gully emptying or to use as a general purpose vehicle.
Want to know more? Contact your nearest DAF dealer