DAF respects your privacy. We use cookies for a variety of purposes, such as website functionality, improving your experience of our website, building integration with social media and helping target marketing activities within and beyond our website. By continuing your visit on our website, you are consenting to our use of cookies. However, if you want to customize your cookie preferences, click on 'Change settings' below. You can withdraw your consent at any time. For more information, please visit our Cookie Notice.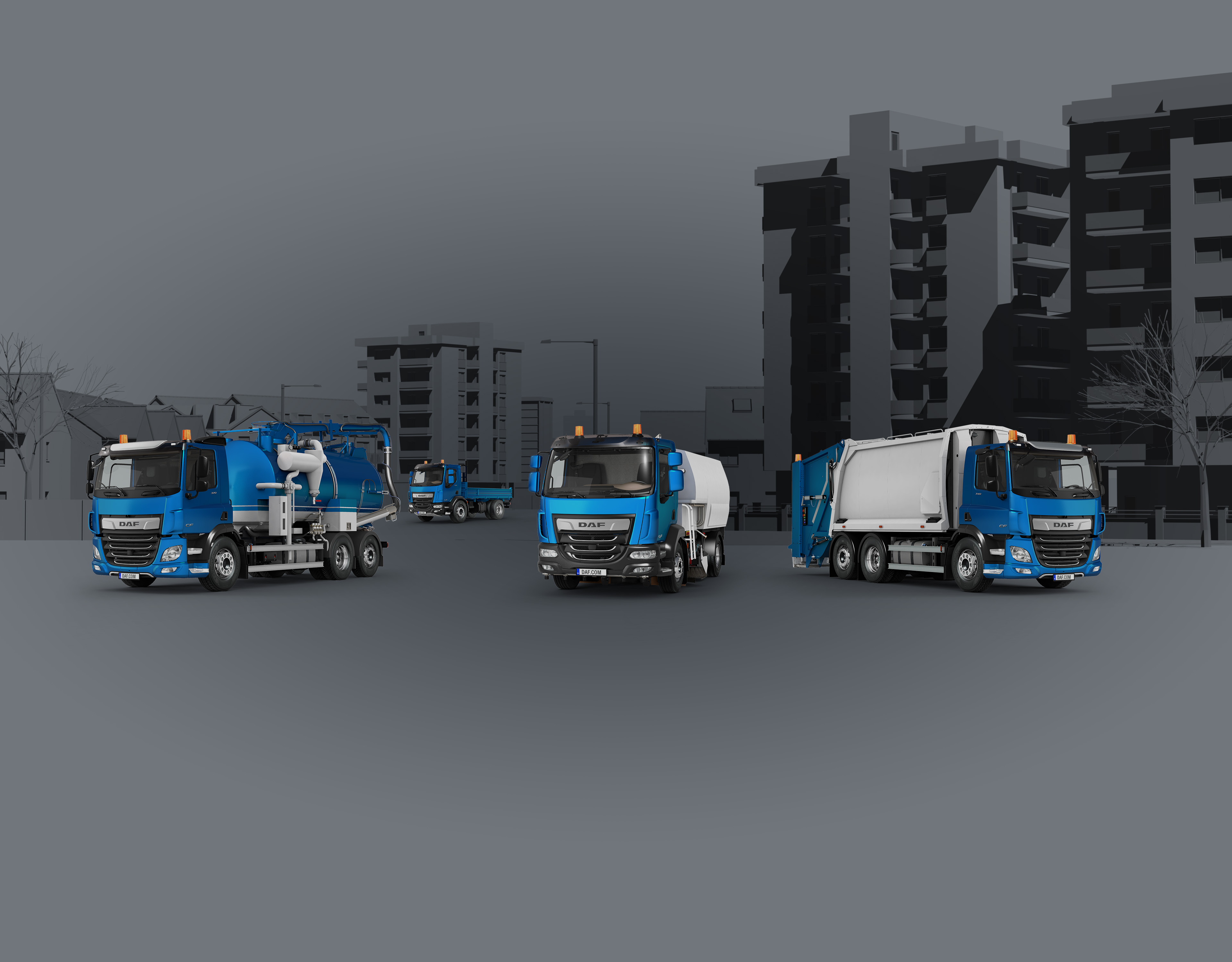 DAF transport solutions for municipal
Municipal
Municipal vehicles often have to operate in busy environments with narrow streets. This means that manoeuvrability and safety are important aspects when acquiring these vehicles, as is the highest possible level of reliability. DAF produces a wide range of vehicles that are perfect for municipal applications. Everything from garbage disposal and sweeper trucks to sludge gulpers.
What makes the market for municipal vehicles so interesting is the amazing diversity of applications and, consequently, types of vehicles. Two, three or four axles, semi-automatic or fully automatic gearbox, short or long chassis, a wide range of PTOs for powering the superstructure – no wonder DAF enjoys such an excellent reputation in the municipal vehicle segment.
DAF knows exactly what your needs are as a fleet manager: a high level of reliability for maximum usage, favourable operational costs and, of course, the best possible working environment for your employees. In addition, the living conditions of the residents of your town or city are also demanding more and more attention. To be able to operate as quietly as possible, DAF is also making a unique 'Silent' version of its efficient PACCAR diesel engine available. At DAF you can even choose from a series of fully electric chassis – incredibly quiet and completely free of exhaust emissions while driving.
DAF delivers custom-made and efficient vehicles, a process that begins when your specific requirements are recorded by the DAF dealer, using a range of advanced systems. Your dealer will also explain DAF's sophisticated 'Body Attachment Modules' programme in which the chassis is prepared ex-works for the addition of the required superstructure. This saves you both time and money. Your DAF dealer is there to help you in any way they can!
Want to know more? Contact your nearest DAF dealer