DAF respects your privacy. We use cookies for a variety of purposes, such as website functionality, improving your experience of our website, building integration with social media and helping target marketing activities within and beyond our website. By continuing your visit on our website, you are consenting to our use of cookies. However, if you want to customize your cookie preferences, click on 'Change settings' below. You can withdraw your consent at any time. For more information, please visit our Cookie Notice.
The highest quality for optimum lubrication
Every engine in a DAF truck is built to last the lifetime of that truck, provided that its moving engine parts are well lubricated and regular maintenance is carried out. Choosing the correct engine oil is essential to ensure that your vehicle continues to perform at its best in the harshest of conditions.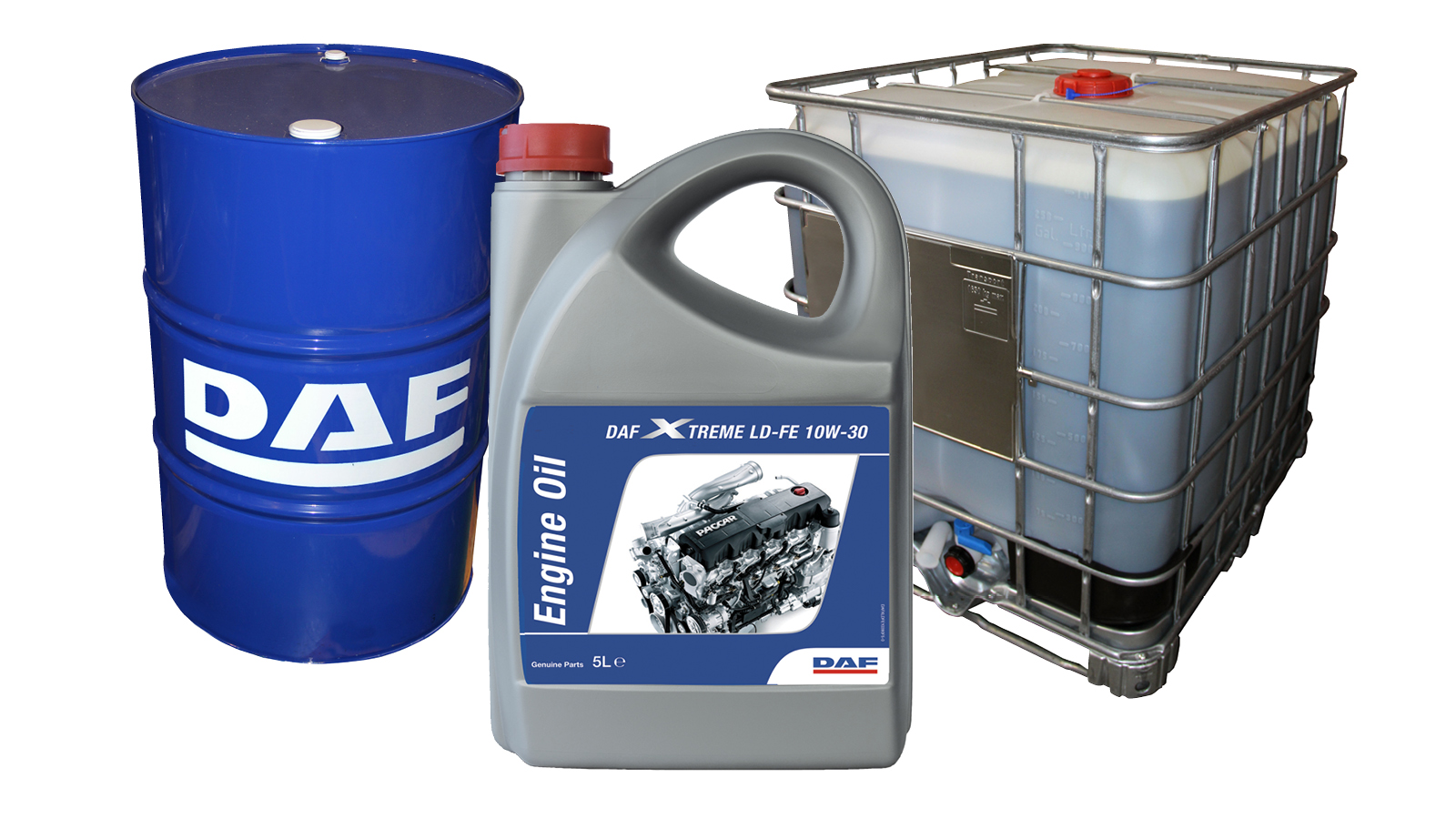 Different types of engine oil are available. One important feature of engine oil is its viscosity, or in other words the thickness or consistency of the oil. A thick oil provides a stronger film of lubricant, while a thin oil can remove dirt and dissipate heat more quickly. Using an oil with the wrong viscosity for the specific engine type can lead to faster wear. The lubricant that comes with every new DAF truck as standard is DAF Xtreme FE 10W-30. This engine oil meets the highest quality requirements stipulated by DAF Technicians.
Better on all fronts
Various endurance tests have shown that PACCAR MX-11 and MX-13 Euro 6 engines that use 10W-30 oil deliver fuel savings of up to 3.4% compared to conventional 10W-40 oil. In addition to lower fuel consumption and better engine performance, a longer service life of moving engine parts is another reason to opt for 10W-30 oil as standard. So, ask DAF for the DAF Lubricants that best suit your vehicle whenever your truck is serviced.
Why 10W-30 oil is the best choice
• The recommended engine oil for your DAF truck
• For optimum engine performance and proven fuel economy
• Also suitable for truck brands other than DAF
• Meets the highest quality requirements and European standards
Find your nearest DAF dealer