We use cookies for a variety of purposes, such as website functionality and helping target our marketing activities. Some cookies are essential, others help us improve your experience by providing insights into how the site is used. For more information, please visit our Cookie Notice.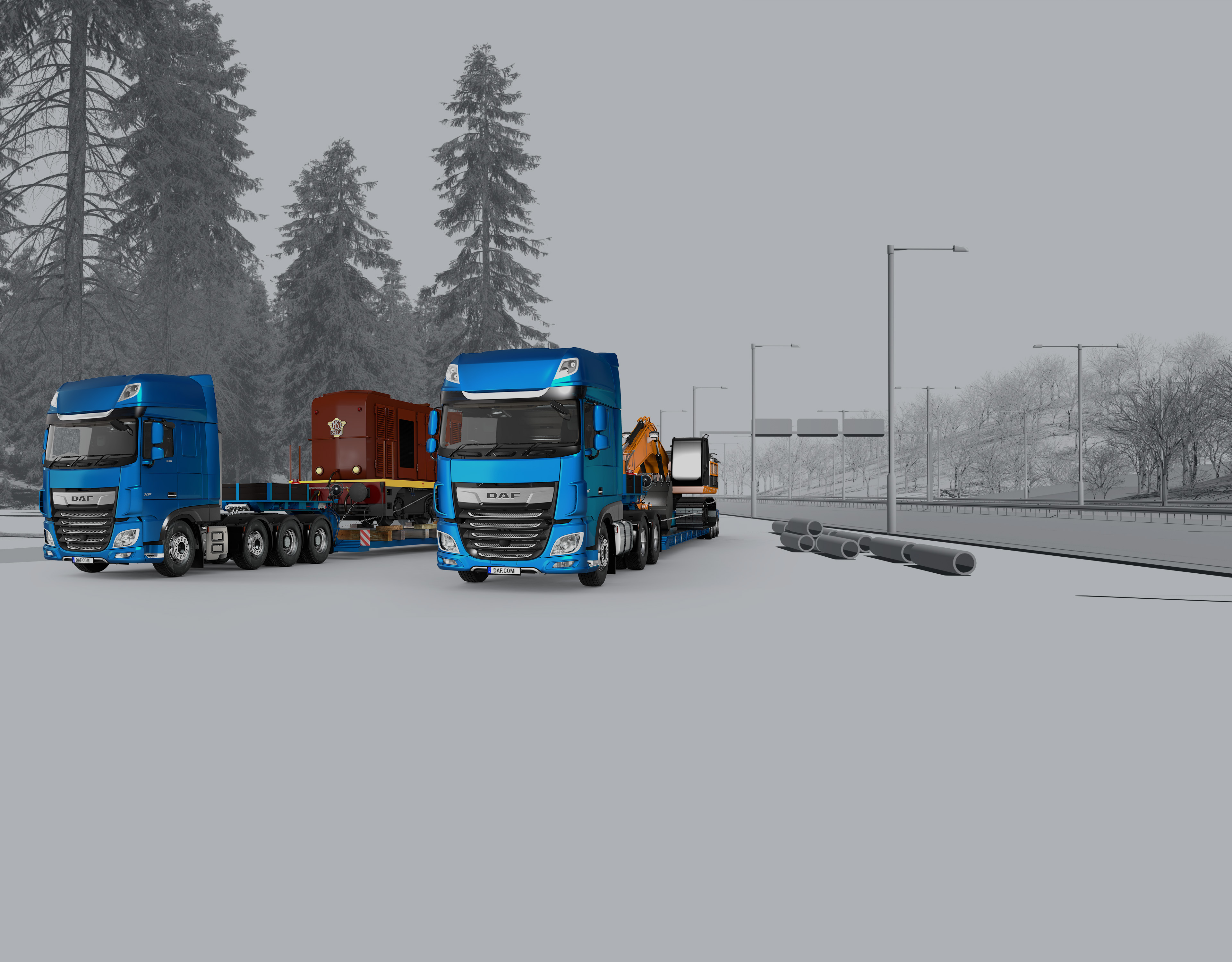 Discover the DAF solutions for oversize transport
Specials
Oversize transport
Oversize or special transport – welcome to the world of exceedingly large or heavy. Or both. No matter how challenging your transport requirements, DAF can offer you the perfect solution in this specialised sector.
Special transport refers to volumes and weights whose dimensions fall outside the standard regulations for the transport of cargo. Licenses and permits are often required for this kind of transport, and even the presence of escort vehicles.
DAF can provide the perfect truck for your 'oversized' requirements. With three or four axles, double-drive or single driven, as a rigid or a tractor. The FTM 8x4 is the most impressive member of the XF series: a tractor with a double-drive tridem for loads of up to 120 tons. And we can even go higher if required.
To facilitate oversize transport, DAF has developed a unique gear shift programme for the TraXon semi-automatic gearbox, which enables smooth setting off even with the heaviest loads. It also makes the truck very easy to manoeuvre, which can be very important in a segment where vehicles often have to drive in a stop-start fashion. This high level of manoeuvrability also makes life more pleasant for the driver: the truck does its work noiselessly and almost completely automatically, allowing the driver to focus their attention on the road and their exceptional cargo.
With an engine output of 390 kW/530 hp and a wide range of chassis configurations, gear trains and cabin types, there is always a DAF heavyweight that is just right for you.
Want to know more? Contact your nearest DAF dealer