We use cookies for a variety of purposes, such as website functionality and helping target our marketing activities. Some cookies are essential, others help us improve your experience by providing insights into how the site is used. For more information, please visit our Cookie Notice.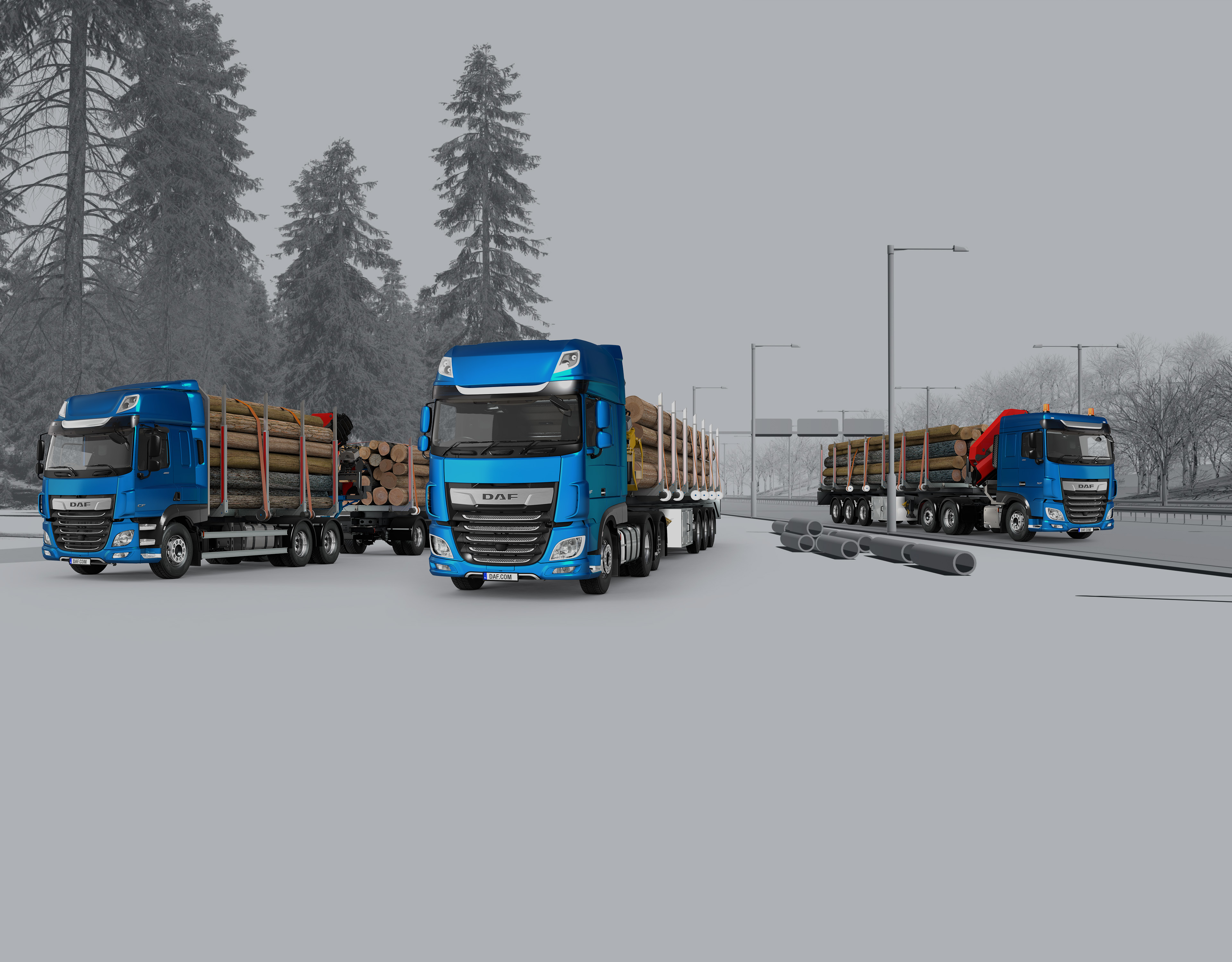 Discover the DAF solutions for the lumber industry
Specials
Transport of tree trunks
The vehicles used for the transport of tree trunks are an impressive sight. Big and powerful, built to carry heavy loads and almost always fitted with a robust crane. They perform specific work that demands a specific type of vehicle.
Heavy axle loads, superb traction and powerful drivelines. For the tran
sport of tree trunks, the obvious choice is a 6x2, 6x4 or even a 8x4 chassis configuration. In the lumber industry it's all about tractors with a telescopic low-loader or a separate dolly for transporting tree trunks several metres in length or rigids with a trailer when the trees have already been cut to size.
These vehicles not only have to transport heavy loads but must also be able to perform under the tough driving conditions presented by hilly terrain and loose or saturated ground in the forest. This is why DAF also has a range of double-drive or single-driven tandems, the latter of which can be easily hoisted to give the axle even more traction. Ideal when setting off with a full load.
The 390 kW/530 hp engines ensure outstanding performance under all conditions. And when coupled with the latest generation of TraXon semi-automatic gearboxes and (optional) special Off Road software, they guarantee the very best traction. DAF also ensures a level of driver comfort that is unrivalled anywhere else in the industry. For the transport of tree trunks whose length extends over the roof of the cabin, DAF also supplies sleeper cabs with a lower roof.
Want to know more? Contact your nearest DAF dealer