DAF respects your privacy. We use cookies for a variety of purposes, such as website functionality, improving your experience of our website, building integration with social media and helping target marketing activities within and beyond our website. By continuing your visit on our website, you are consenting to our use of cookies. However, if you want to customize your cookie preferences, click on 'Change settings' below. You can withdraw your consent at any time. For more information, please visit our Cookie Notice.
Wüllhorst and Orlaco offer innovative views on safety
Increasing numbers of big cities now require trucks to be equipped with blind spot monitoring systems. The EU is also expected to make these blind spot monitoring systems compulsory. The best, tested safety systems from Wüllhorst and Orlaco are now available in the DAF Webshop.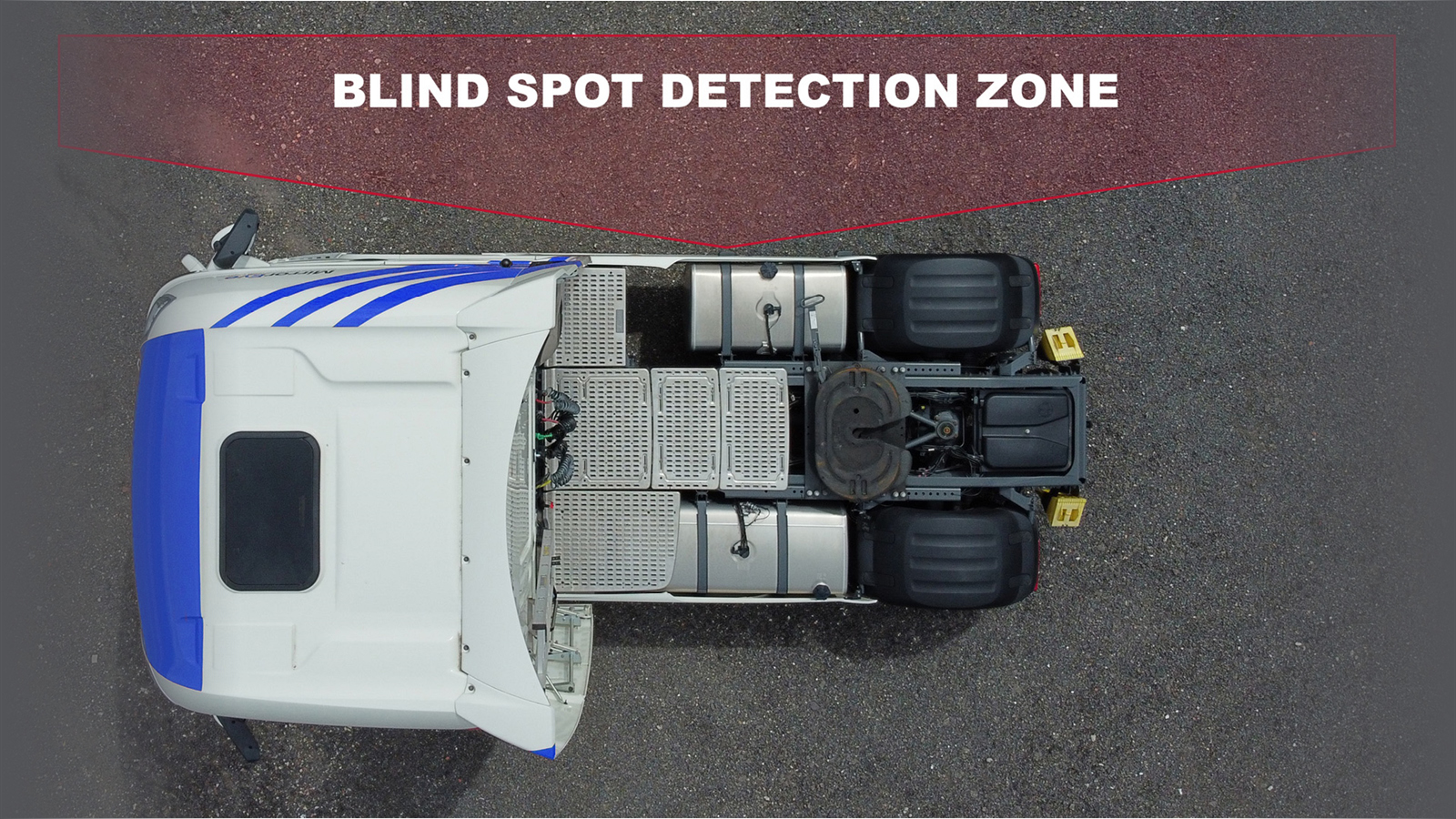 In Greater London, the London Direct Vision Standard (DVS) has been in force since October 2020. This means that vehicles weighing over 12 tonnes may operate in this region only if the truck owners have taken the appropriate visibility measures and obtained the required permits. In Germany, extra-long vehicles currently have to be fitted with a blind spot monitoring system. Legislation has also been prepared for other types of trucks in Germany. You could face substantial fines if you fail to comply with the required measures, so don't wait too long to make the necessary adaptations to your fleet.

Safe in Germany and the UK
Several types of blind spot monitoring systems are available in the DAF Webshop, including our new Wüllhorst 4.0 kit and Orlaco SideEye. These intelligent systems consist of a radar unit and camera, and are both approved by the German authorities. With a few small additions they also comply with UK DVS legislation.

Wüllhorst 4.0 kit / Orlaco SideEye
• Complies with German legislation (KBA) and is therefore expected to comply with future European regulations
• Easy to make compliant with British DVS legislation
• Extra-large monitoring field to ensure excellent protection for vulnerable road users
• System is compatible with DAF trucks as well as trucks from other brands
• Compact, durable and can be sprayed to match the colour of the cabin
• Available with special DAF dashboard switch

Professional installation
Each blind spot monitoring system is supplied with detailed installation and adjustment instructions. Of course, you can also contact us to make sure that the sensor and view system has been installed fully in accordance with the regulations.
Find your nearest DAF dealer