We use cookies for a variety of purposes, such as website functionality and helping target our marketing activities. Some cookies are essential, others help us improve your experience by providing insights into how the site is used. For more information, please visit our Cookie Notice.
How do I make sure that the air bag can do its job?
When used properly, air bags provide additional safety. Trucks fitted with air bags feature a sticker on the steering wheel displaying the air bag symbol and the words "AIR BAG". The following tips are relevant to trucks fitted with an air bag: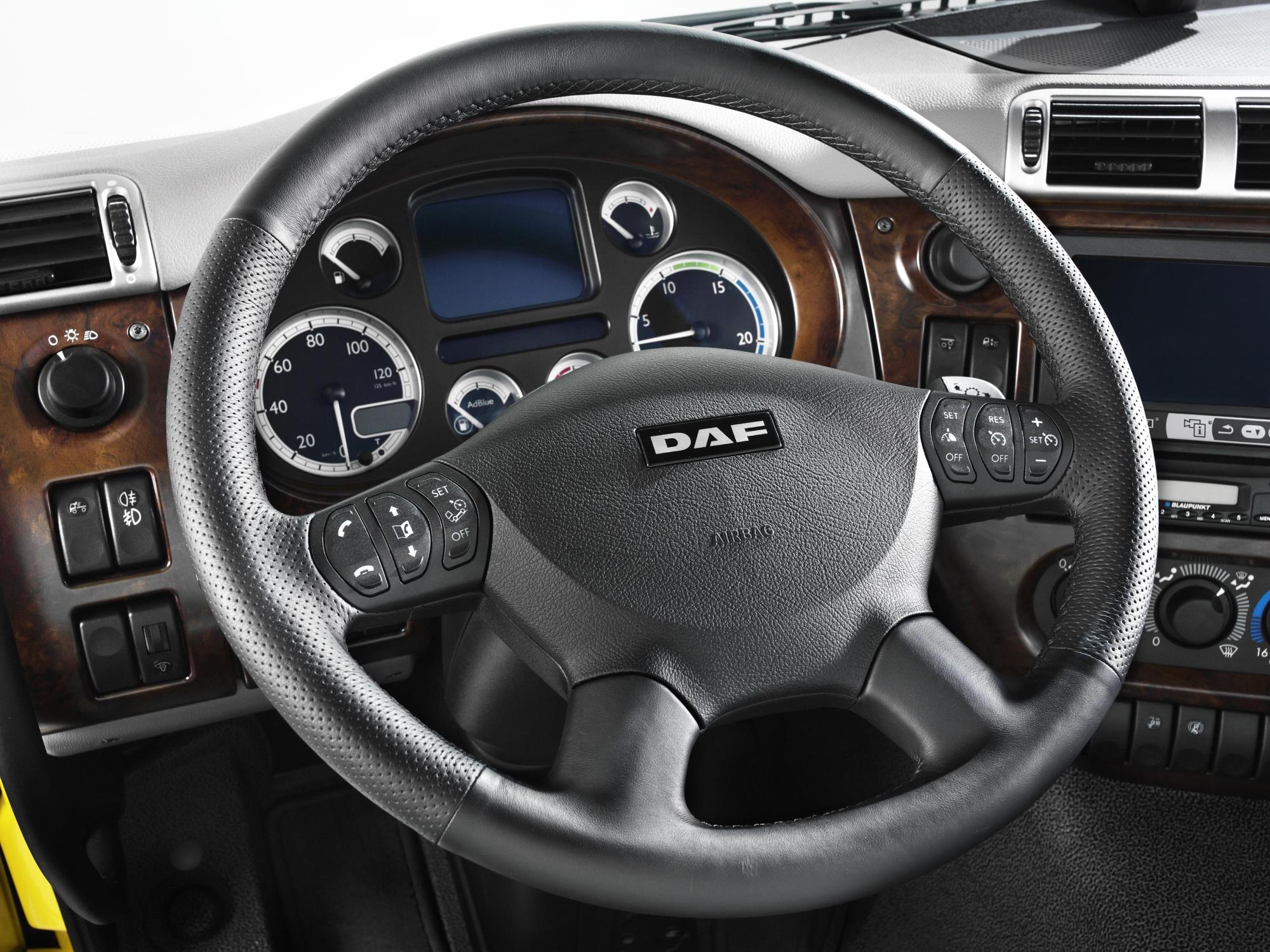 Air bag inspection
The air bag is functioning correctly if, after switching on the ignition, the air bag warning signal appears on the main display and disappears again after 5 to 10 seconds. If the symbol does not appear at all or is displayed for longer, then something is wrong and you should have the truck inspected by a recognised DAF dealer as soon as possible.
Tips on the correct approach to air bags
The air bag is strategically positioned in DAF trucks. Read these tips to make sure that you do not prevent it from doing its job properly, accidentally or otherwise:
Do not stick anything on the air bag casing.

Do not rest any parts of the body (torso, hands, head, feet, etc.) on the air bag casing.

Hold the steering wheel by its outside edge whenever possible to allow the air bag to unfold without being impeded.

Keep the area between the driver and the air bag completely clear — in other words, do not place any pets or items on your lap!
Tips on air bag maintenance
It is important that the air bag is correctly maintained. The main components of the air bag and the pretensioner system must be replaced after a maximum of 15 years. The electronic control unit must be replaced after 10 years. We also advise the following:
Have the system inspected by your DAF dealer in the event that the air bag does not activate after any slight impact.

Do not make any changes to the air bag or the pretensioner system.

Only have an air bag replaced when necessary by a recognised DAF dealer.
Do you have any questions about truck air bags?
If you have any questions about the air bags in your truck or wish to have an air bag replaced, contact a DAF dealer near you. They have many years of experience with truck air bags and will be happy to help.
Find your nearest DAF dealer