We use cookies for a variety of purposes, such as website functionality and helping target our marketing activities. Some cookies are essential, others help us improve your experience by providing insights into how the site is used. For more information, please visit our Cookie Notice.
This all-in-one kit keeps your engine running
• Increases the maximum usage of your truck
• Prevents irreversible damage
• Helps increase the service life of essential parts
A modern PACCAR engine is an ingenious set of various systems that have to work together seamlessly. Our multi-belt, along with the belt tensioner and idler pulley, plays an important role in this process.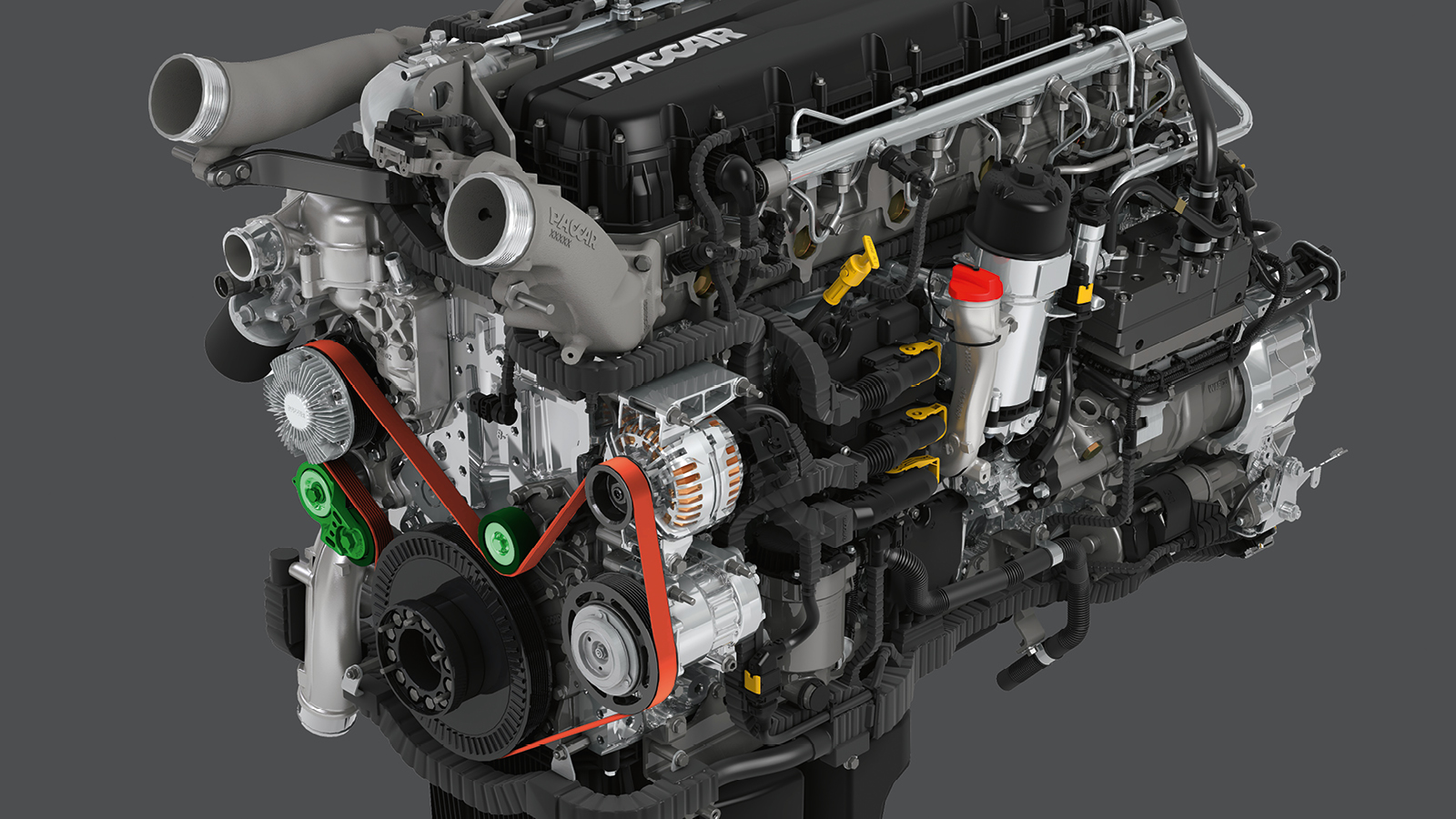 The technology is tried and tested. The engine crankshaft not only drives the vehicle, it also drives essential parts of the engine and vehicle, such as the water pump, alternator and air conditioning pump. The rubber multi-belt is held under tension by a belt tensioner. The idler pulley prevents the belt from rattling.
Replace before it is too late
The multi-belt, belt tensioner and idler pulley are mounted outside the engine and are exposed to dirt and moisture. They must be resistant to extreme weather. A multi-belt has a limited service life. In the event of wear or insuffi cient tension, irreparable damage may occur to the engine. To avoid this, it is important to replace the multi-belt in good time. In addition, it is recommended to install a new belt tensioner and idler pulley at the same time. For optimum safety, we recommend replacing the belt, tensioner and pulley once every three years.
We offer DAF Genuine Tensioner Pulley Kits, which are of the highest quality. They are available for DAF XF and CF Euro 6 trucks. This kit contains an original multi-belt, belt tensioner, idler pulley and the required mounting hardware. It is more cost effective to purchase a complete set instead of individual parts and also to replace it during a regular service.
If you would like to know more about DAF Genuine Tensioner Pulley Kits, please feel free to contact your DAF dealer.
Find your nearest DAF dealer