We use cookies for a variety of purposes, such as website functionality and helping target our marketing activities. Some cookies are essential, others help us improve your experience by providing insights into how the site is used. For more information, please visit our Cookie Notice.
Your truck requires attention even when it is not in use
It is important that you make the correct preparations if you are forced to leave your trucks standing idle for an extended period of time. This will help you to avoid the unwelcome surprise of unforeseen maintenance costs in the near future. It will also make it easier for you to get your business back up and running again smoothly.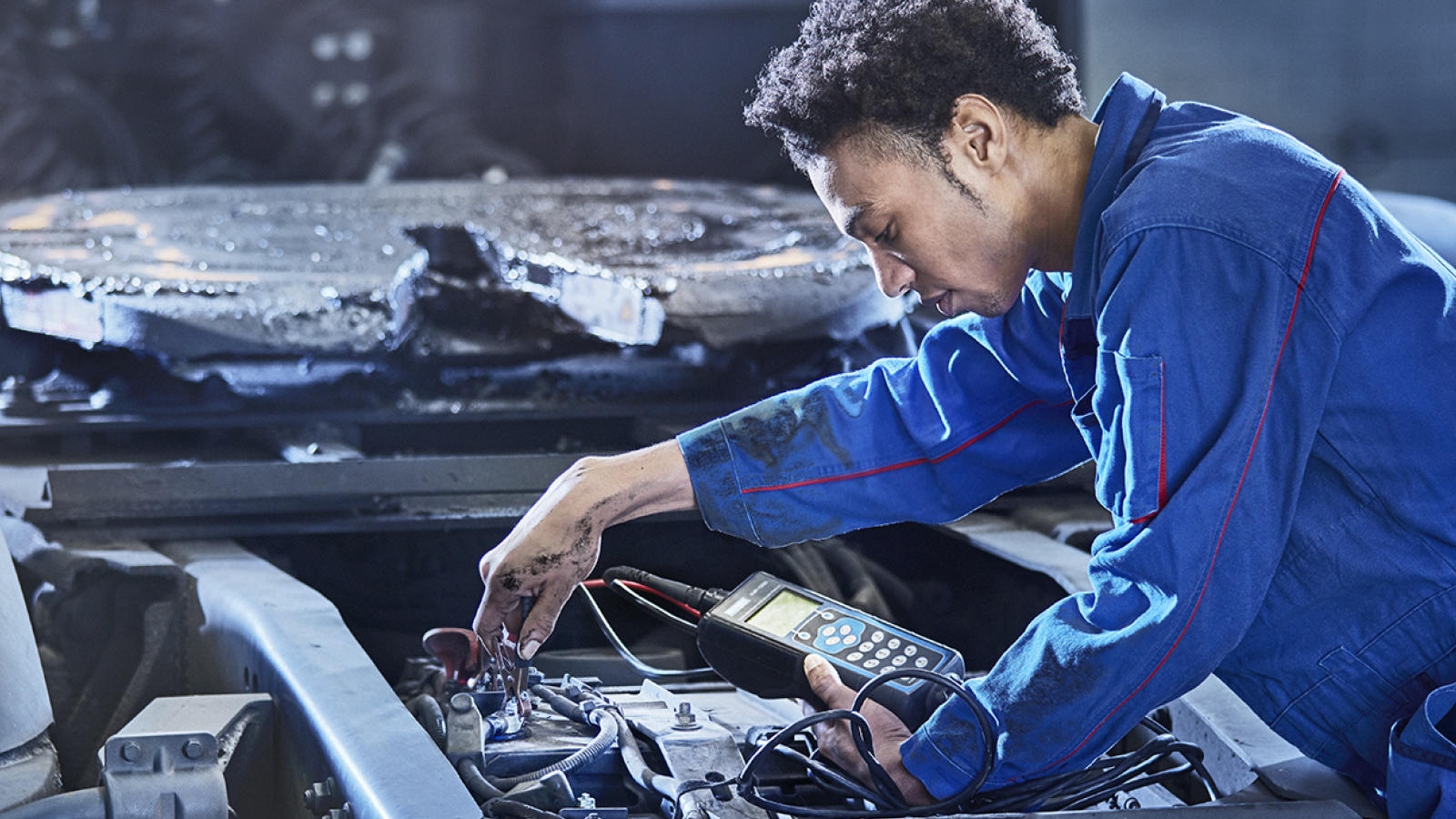 Transport operators are facing unprecedented challenges as a result of the COVID-19 outbreak. While the transportation of food and medical devices, for example, is carrying on as normal, work in other sectors has ground to a halt. Sweeping measures are in place across most European countries and many transport operators are unable use their fleet as a result. If a truck will be out of use for an extended period of time it requires a little attention. Below is a list of the most important checks to carry out.
Checks you can perform yourself
• Check the fuel level. We recommend ensuring that the tank is at least 75% full. If the fuel level in the tank is lower than this, water condensation can form and contaminate the fuel.
• Securely tighten the fuel cap. This measure also helps to prevent water from entering the fuel tank.
• Fully drain any moisture from all air reservoirs. This helps to prevent water damage in the brake system. Fully pressurise the system afterwards.
• Empty any moisture from the water separator and check the filter. Ensuring optimum water separator function reduces the risk of damage caused by varying fuel quality.
• Remove food residue from the cabin. The sun shining onto fruit, bread and drinks in a locked cabin is not a healthy combination. Roll down the sunshades too.
• Open the cabin air vents. Automatic air ventilation will keep the interior in top condition.
• Regularly check the battery voltage. We recommend checking this every three weeks. If the voltage has dropped, you can connect the battery to a trickle charger.
Checks that your DAF Dealer can help with
• Disable AdBlue®. Using AdBlue® reduces exhaust emissions and is beneficial for the environment. AdBlue® also helps to reduce fuel consumption. Will your truck be idle for longer than a month? Ask us to disable the AdBlue® system.
• Regular service. This may be a good time to have planned or preventive maintenance performed, so that nothing will stand in the way of your fleet being at full earning capacity once you can get back on the road.
Would you like more tips and technical advice on what you can do in the event of prolonged downtime? We are happy to answer your questions. Finally, make sure that you are not just taking good care of your fleet, but also your own health — especially in these unprecedented times.
Find your nearest DAF dealer