DAF respects your privacy. We use cookies for a variety of purposes, such as website functionality, improving your experience of our website, building integration with social media and helping target marketing activities within and beyond our website. By continuing your visit on our website, you are consenting to our use of cookies. However, if you want to customize your cookie preferences, click on 'Change settings' below. You can withdraw your consent at any time. For more information, please visit our Cookie Notice.

The best service begins at the counter
Whenever you visit us for advice, periodic maintenance or repairs, the staff at our service counter will be ready and waiting to help you. And that will be the same the next time you visit, even though the conversation that our service advisers have with you at the counter won't be. This way, we make sure that we handle your intake even more carefully and with service in mind. Because paying attention during intake guarantees error-free diagnosis and repair as well as transparent administration processes.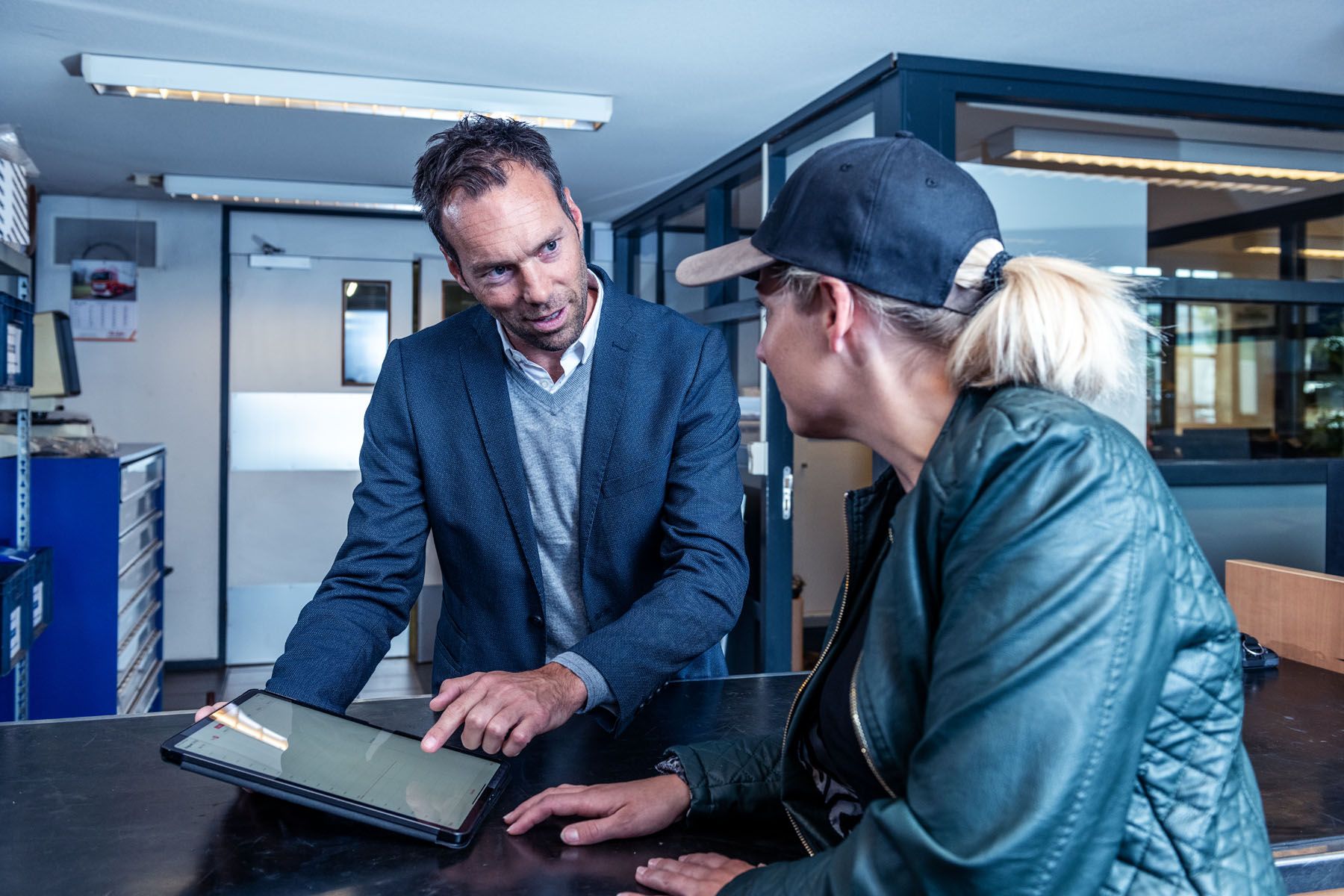 1. Customer intake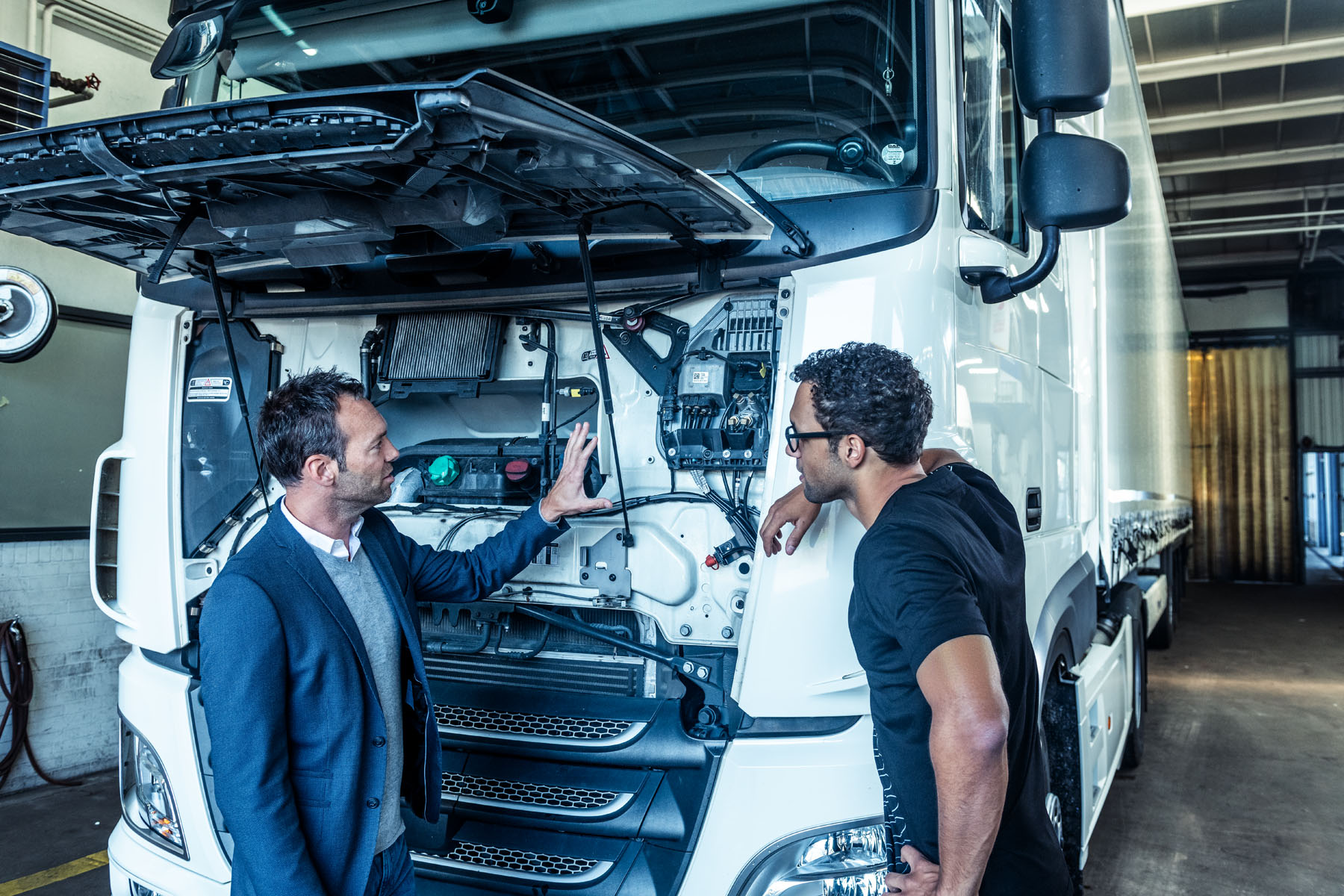 2. Primary check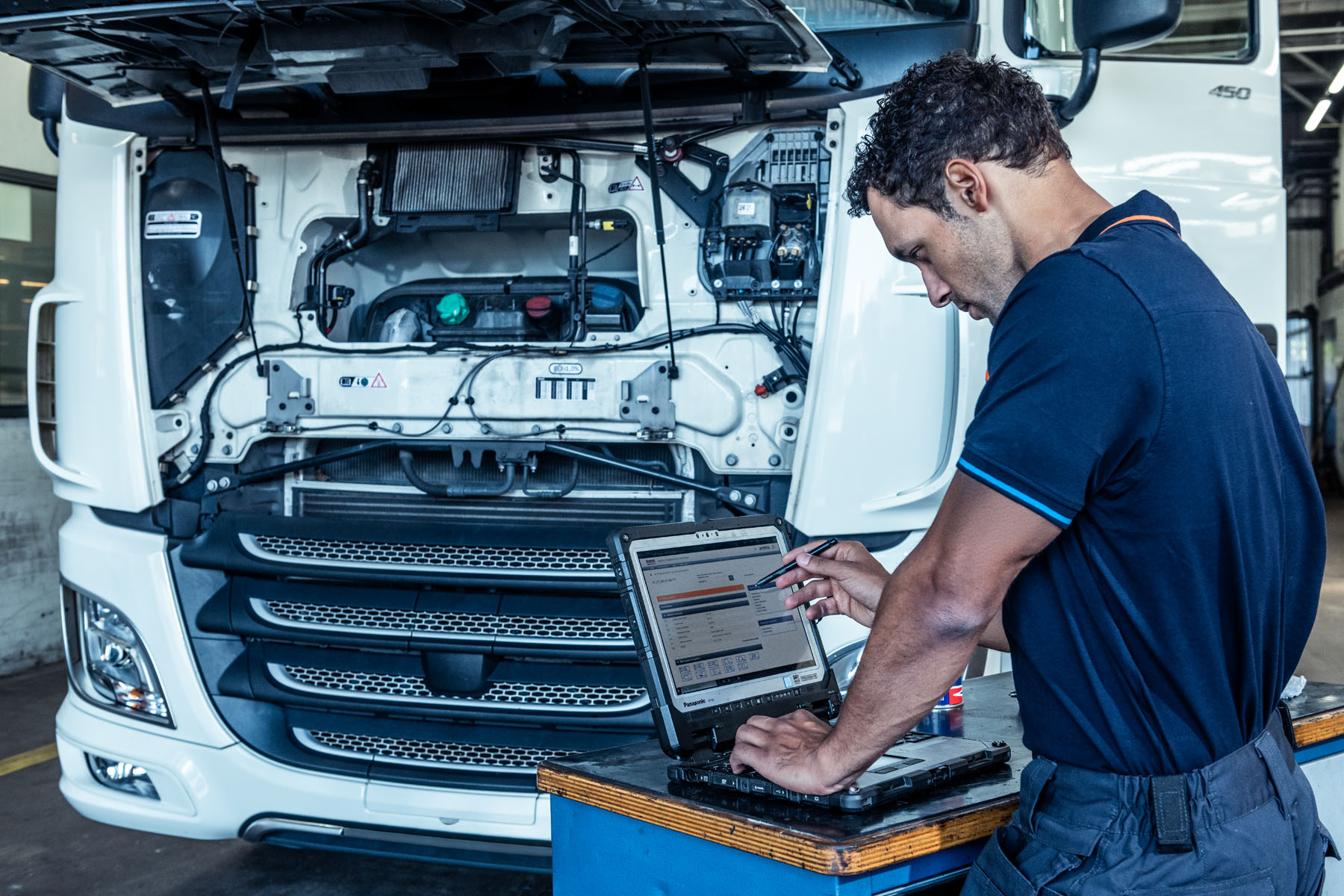 3. Step by step diagnosing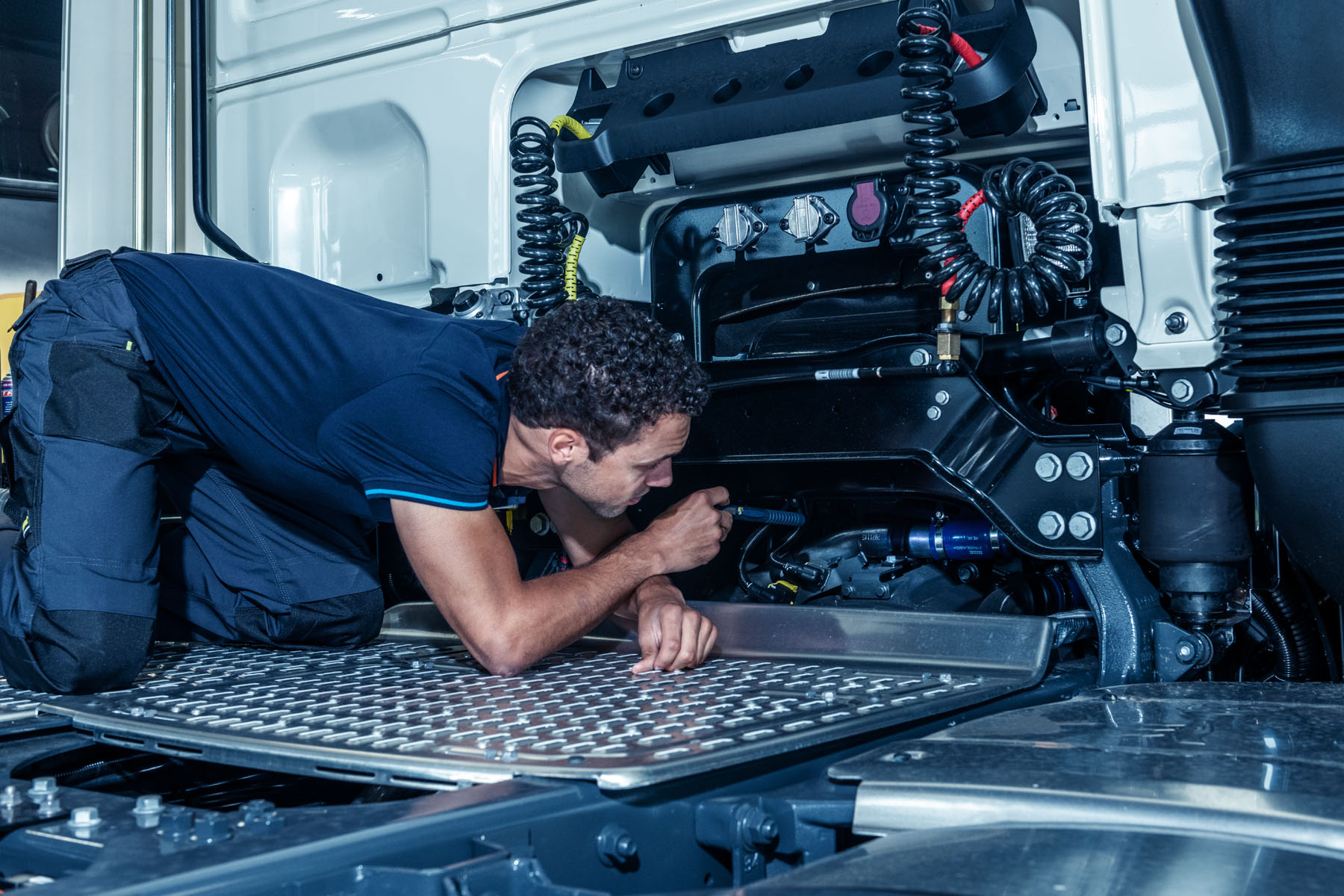 4. Repair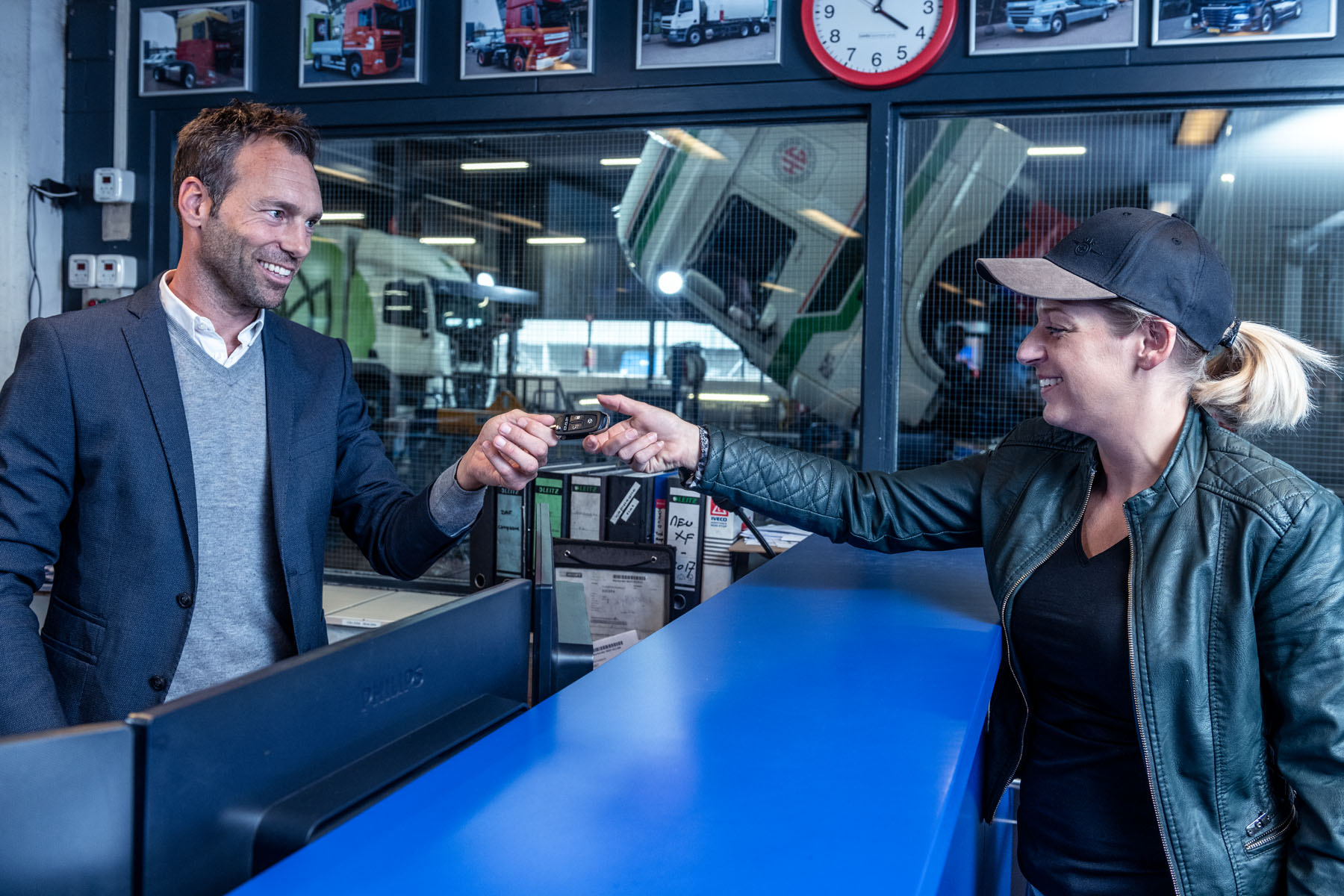 5. Customer feedback
Times change. Over recent decades, trucks have become more advanced, cleaner, more energy-efficient and safer. Countless innovations help us to increase your truck's performance and availability and to reduce your costs, but they also mean that customer enquiries at our service counter have increased and are sometimes more complex. And giving a precise description of a potential fault has also become more complicated for many customers, particularly if the person who brings in a truck doesn't drive it every day.
Diagnostic Assistant tested to the max
Since 2019, DAF dealers in various countries have been testing a new application that is a simpler and more systematic way of recording questions and fault reports at the service counter. This application combines the knowledge and expertise of DAF engineers with the DAF RMI information system that our workshop technicians use to carry out repairs and maintenance and order replacement parts. These pilots have proven successful and the result is smoother communication between customers and the service advisers at the counter. Coordination with the workshop has improved and diagnostic quality has increased, along with the number of 100% perfect scores for dealing with fault reports and repairs.
These are all reasons for us to roll out this Diagnostic Assistant—as we have named the new information tool—across Europe.
Different intake system, better service
So, things might take a bit of getting used to on your next visit, but our service advisers will walk you through each step of the new intake procedure. The questions we ask you will have changed but in return, you will receive a clearer explanation after each repair of the work that we have carried out, the planning and the costs. We think this level of transparency is important. You will soon also find the same customer-friendly approach at all the 850 DAF dealers across Europe,
demonstrating the power of our dealer network. We look forward to seeing you soon!
Find your nearest DAF dealer