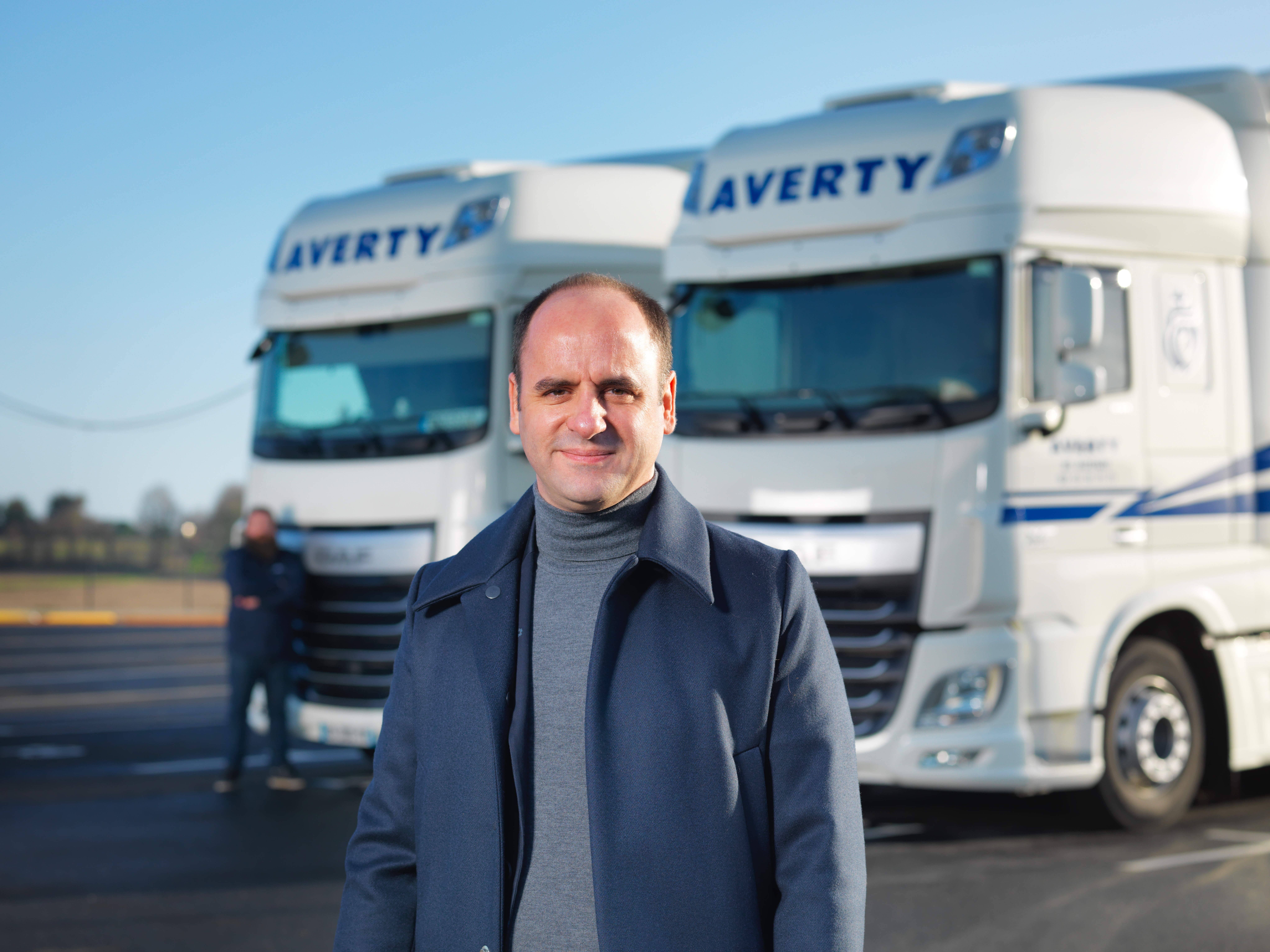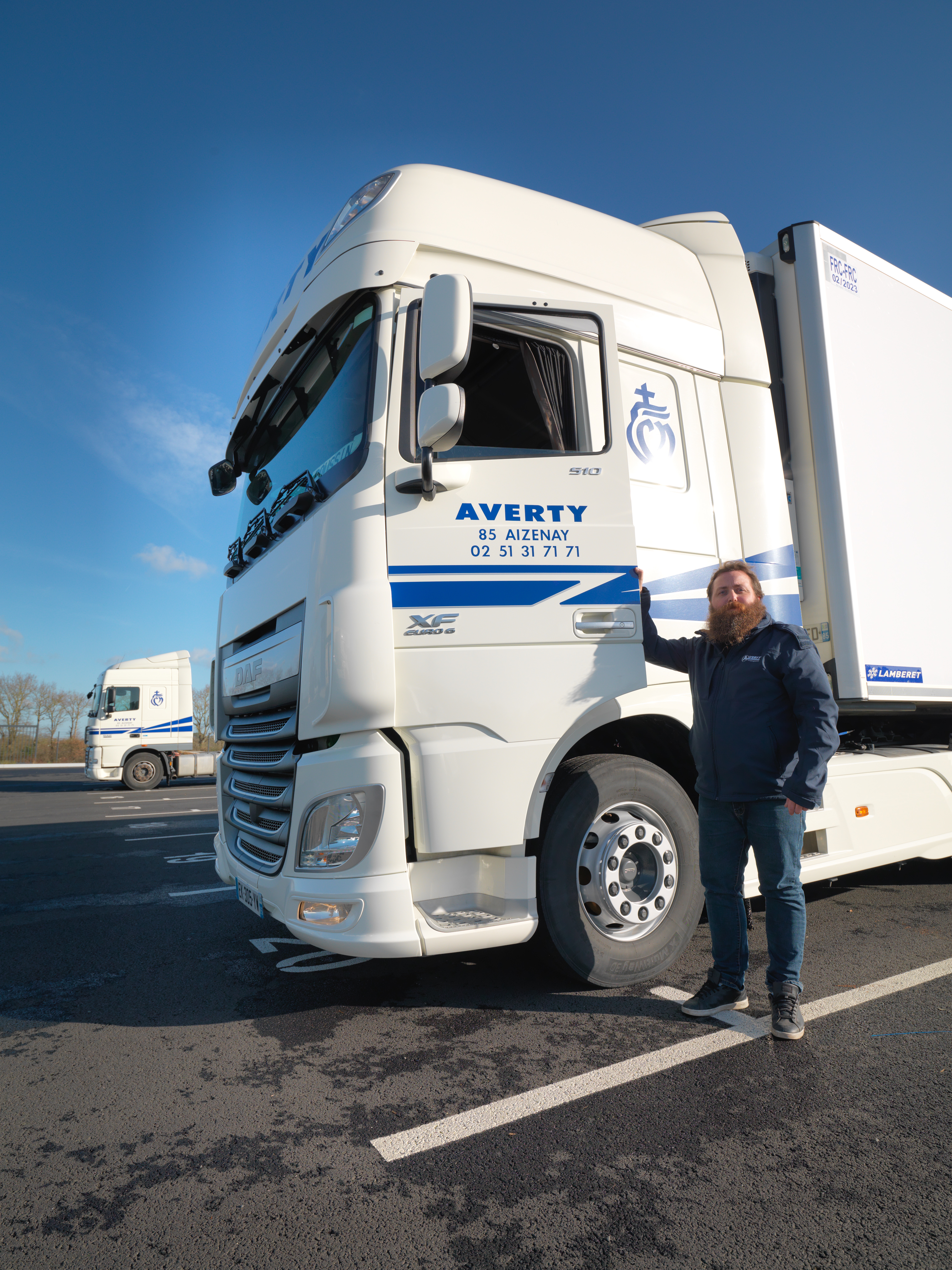 How personalization keeps drivers happy
AVERTY Transport - Charles Dehergne
For Charles Dehergne, director of TCDA, AVERTY Transports and DUTAY Transports, giving drivers the vehicles they want fosters involvement and loyalty and helps to ensure the success of the Group.
The TCDA Group relies on DAF vehicles to continue its growing success. Charles Dehergne, originally a freight forwarder when the group was founded in 2011, runs the TCDA Group, which forged its path in the transport industry when it acquired AVERTY Transports and DUTAY Transports. With its success based on its social focus and sharing benefits with employees, the Group's turnover reached €12 million in 2016.

Charles Dehergne is counting on his employees to increase turnover to €20 million next year with the 2020 Performance Project. "Making customers happy is what drives me, and the key to my success is listening to my employees and making sure they're happy too", he says. "That is how I earn their respect and make sure they feel involved". He cares about his drivers and often consults them on Group matters. "I see them as my first-line salespeople and I involve them in the management side of things", he reveals.
"Making sure my drivers are happy is the key to my success"
He invited his drivers to choose their new truck – they opted for the DAF XF, so the TCDA director then immediately contacted his local DAF dealer. "With its automatic gearbox, the DAF XF 510 Euro 6 seems to be reliable and performs well", says Charles Dehergne. "Its side fenders make it fuel efficient as well as making it look good. I thought that the DAF workshop created the best customer relationship. DAF also has an excellent price-quality ratio, which maintained the social dimension that I wanted in the Group".
Translation: In early 2017, Charles Dehergne purchased ten DAF XF 510 Super Space Cabs, all fitted with a cooling box, bunk mattress, TV, parking cooler and roof headlights to ensure optimum night-time visibility. The drivers were delighted. "All of these extras have cost me €5,000-6,000 per vehicle, but now I am able to recruit and keep the best drivers", Charles Dehergne tells us. "They are a gold mine for my business". AVERTY and DUTAY then went on to buy four DAF XF 480 Super Space Cabs in 2018, and plan to acquire another five in 2019.

A driver's perspective
Aurélien Bignon was eager to apply for one of the ten DAF XF 510 Super Space Cabs that AVERTY Transports acquired in March 2017. He has had a lifelong passion for the brand ever since his father took him along for rides in his DAF as a child. He was thrilled when he received a DAF XF 510 fitted with all the best features for his weekly trips, where he transports fresh or frozen products between Aizenay in western France and Paris. "A DAF is always so comfortable", he begins, eyes shining. "It has a large cabin, a comfortable bunk mattress, a cooling box and a TV… it's an absolute delight".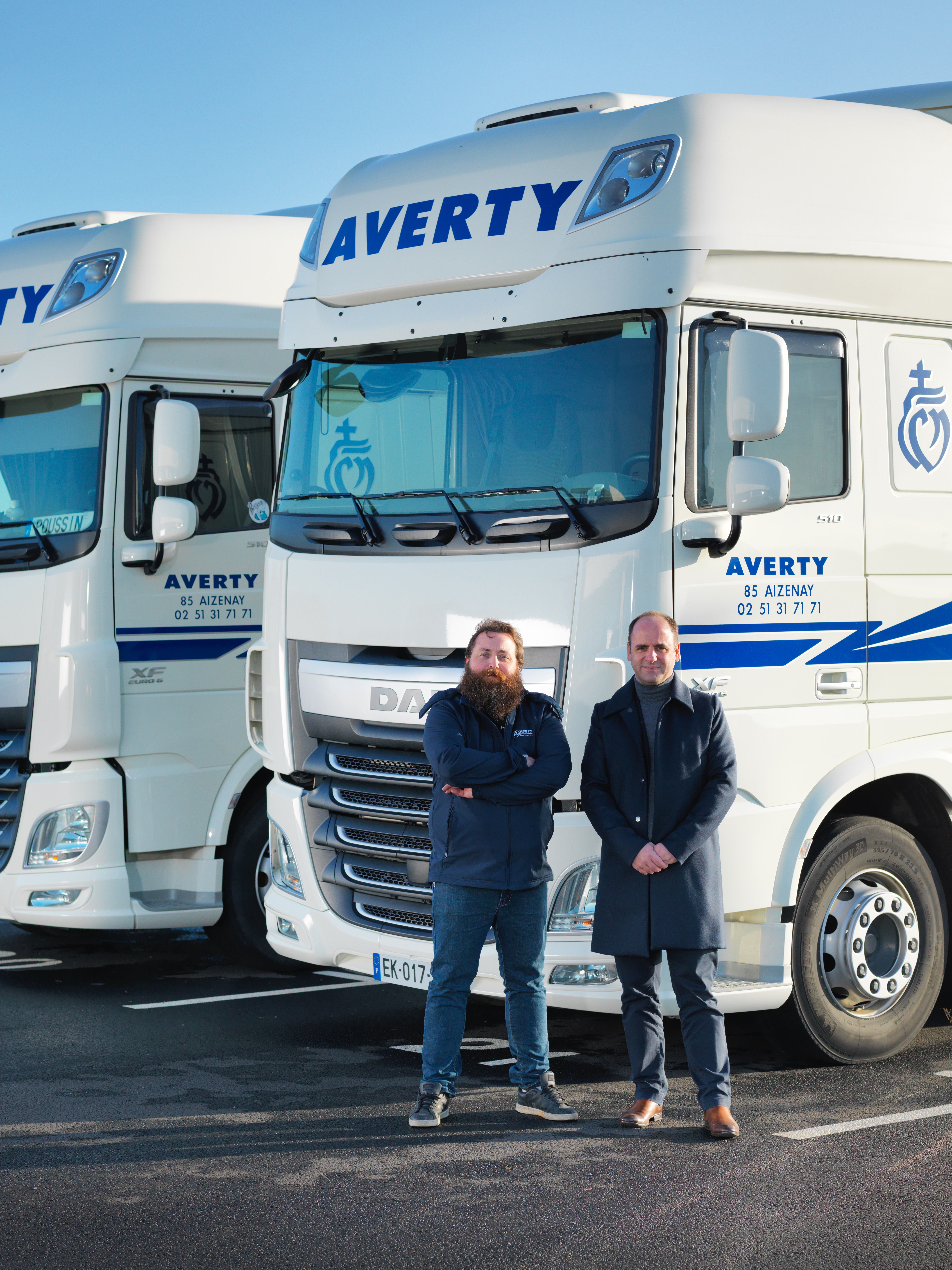 "I feel more relaxed when I reach the customers"
He works the night shift, so for him, the roof lights are also a great feature. However, he likes the air conditioning most of all. "The air conditioning and parking cooler keep the temperature at the right level in the cabin even in summer", he tells us. "I feel less tired, I sleep better and I am more relaxed when I reach the customers. This means that they are more than happy for me to transport their goods".