We use cookies for a variety of purposes, such as website functionality and helping target our marketing activities. Some cookies are essential, others help us improve your experience by providing insights into how the site is used. For more information, please visit our Cookie Notice.

"How DAF MultiSupport gives Andrea Bigiotti Iemoli peace of mind"
Iemoli Trasporti Group
A set price and the reassurance that his trucks are always in good working order. These are the reasons Andrea Bigiotti Iemoli, owner of Iemoli Trasporti Group, chose a DAF MultiSupport Full Care contract.
"Iemoli Trasporti's main priority has always been to offer reliable and punctual transport. Trucks must be fully operational 365 days a year for the entire time they are part of the fleet — and with DAF MultiSupport Full Care, we have achieved this goal", says Andrea Bigiotti Iemoli.
The Iemoli Trasporti Group is a major company based in the province of Como, Italy. It focuses mainly on the transport of dangerous goods under ADR rules, the transport of temperature-controlled goods and intermodal transport between Italy and Switzerland. The company, founded in 1962 by Giovanni Bigiotti Iemoli, is now run by Andrea who also relies on an effective partnership with his sister Margherita and a team of 50 employees.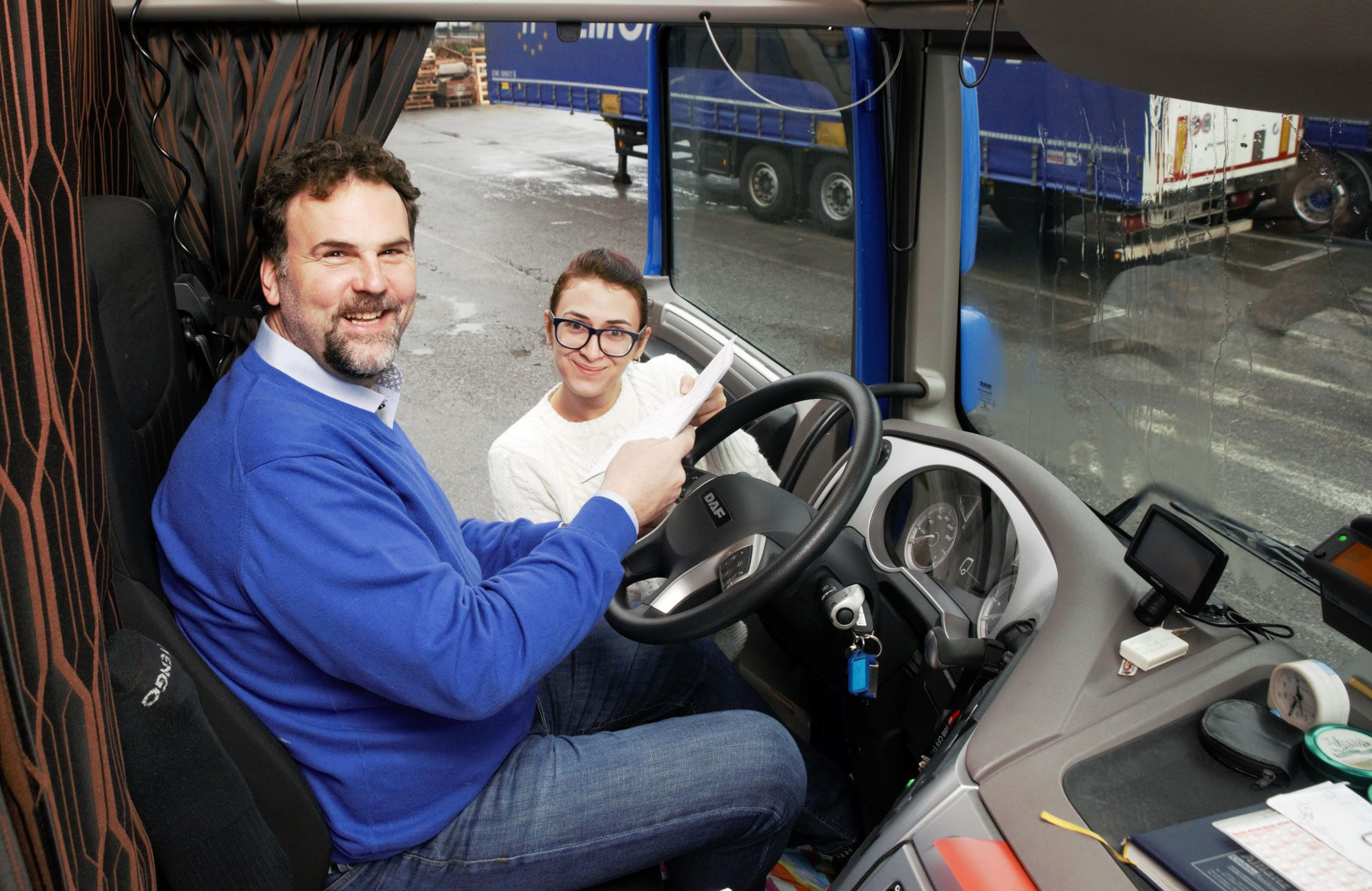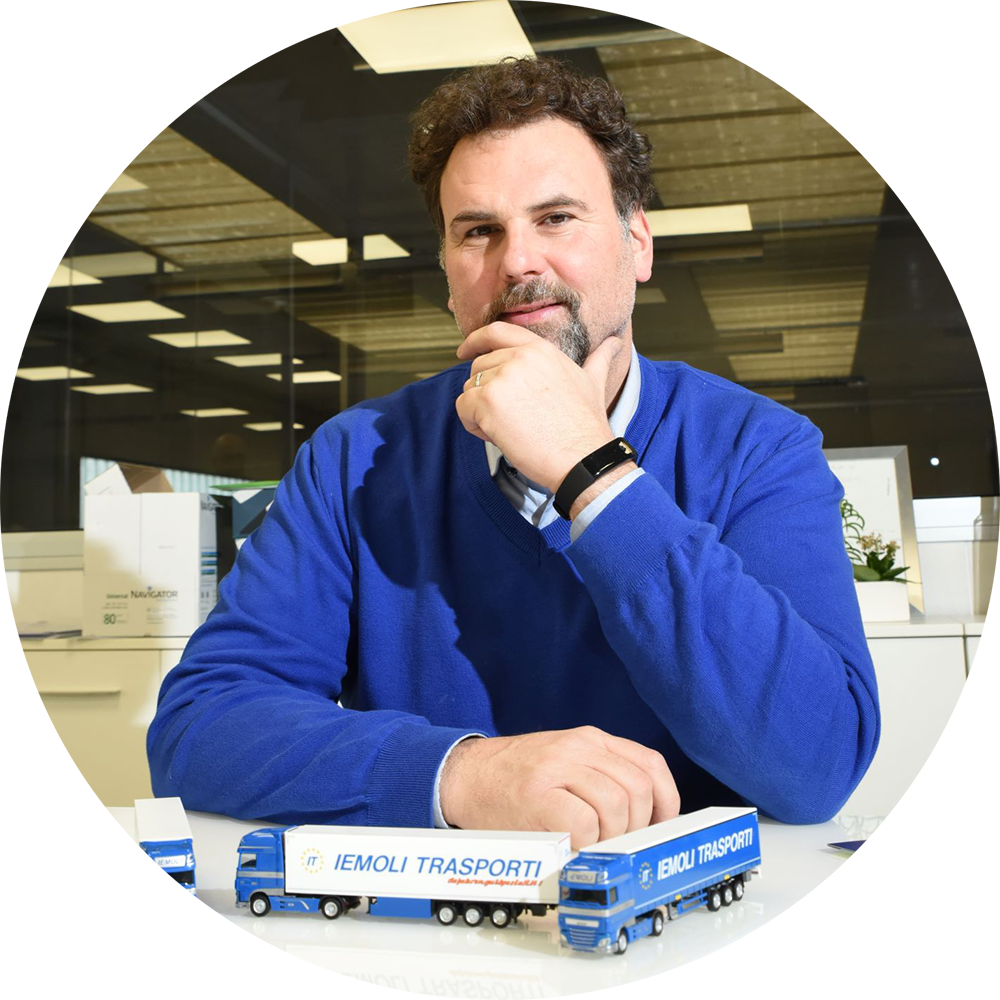 A contract that always ensures maximum operability
The company has not always used this type of contract, as Andrea recalls: "We used to rely solely on the manufacturer's warranty and in terms of vehicle maintenance. The challenge was that we couldn't plan for the final cost of the operation. I wanted a contract that would cover me against all problems or concerns and I wanted to pay a fixed fee that I could budget for. Now, all I need to think about are tyres and fuel — DAF takes care of the rest, performing routine and nonroutine maintenance, both in Italy and abroad, more effectively and more efficiently".
Well-maintained trucks mean better customer service
On average, trucks remain in the fleet for six years and the duration of the DAF MultiSupport Full Care contract is the same. This is a solution that the company has arrived at gradually: "We decided to extend the contracts because we found that, by following DAF's scheduled servicing programme, after four or five years of use the trucks were still 'young' and completely reliable".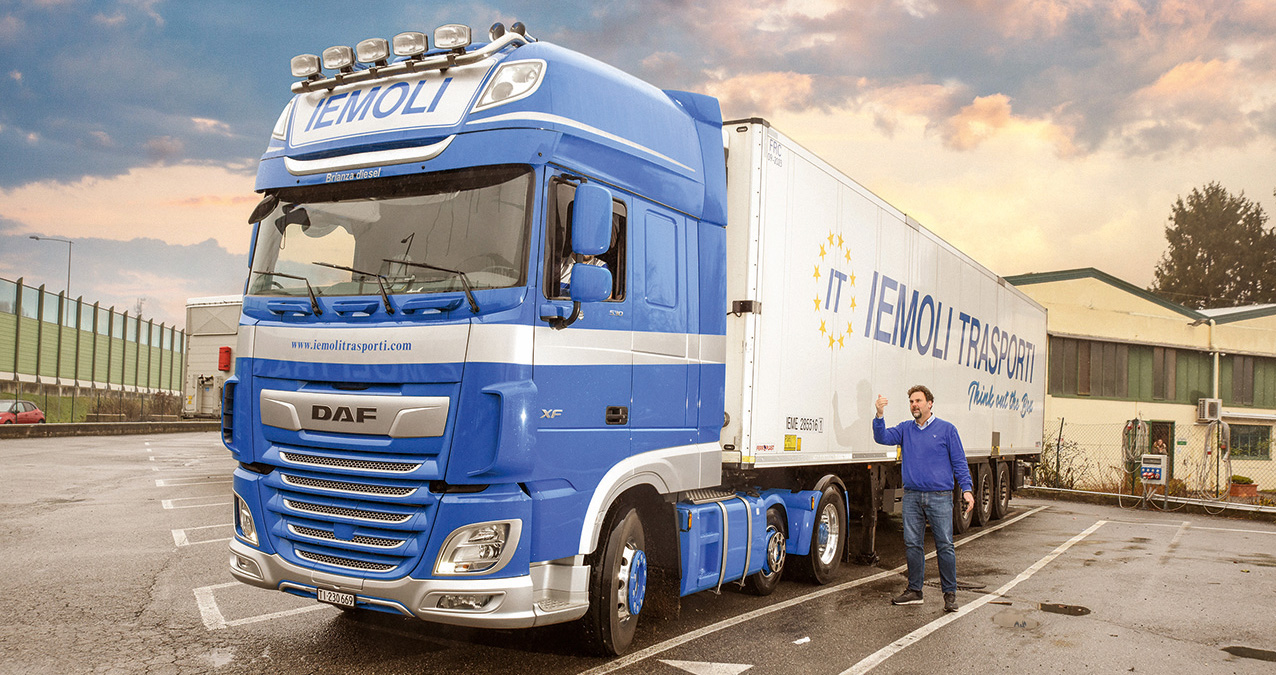 Andrea explains, "The MultiSupport Full Care solution can guarantee continuous and reliable maintenance at a set price, allowing us to safely rely on fully functional trucks that are always ready to go. This also has a positive impact on truck capacity utilisation and, ultimately, the quality of our customer service". These days, Andrea would be lost without this valuable support, "Nowadays, when our company decides to add a new truck to the fleet, the full service contract is taken as a given and already accounted for before we even buy the truck".
In short, the Italian businessman is completely satisfied with the DAF MultiSupport Full Care contract: "My experience has been very positive and I would recommend it to any haulage company". So you can invest all the time you save in your business.
Visit the Iemoli Trasporti website