We use cookies for a variety of purposes, such as website functionality and helping target our marketing activities. Some cookies are essential, others help us improve your experience by providing insights into how the site is used. For more information, please visit our Cookie Notice.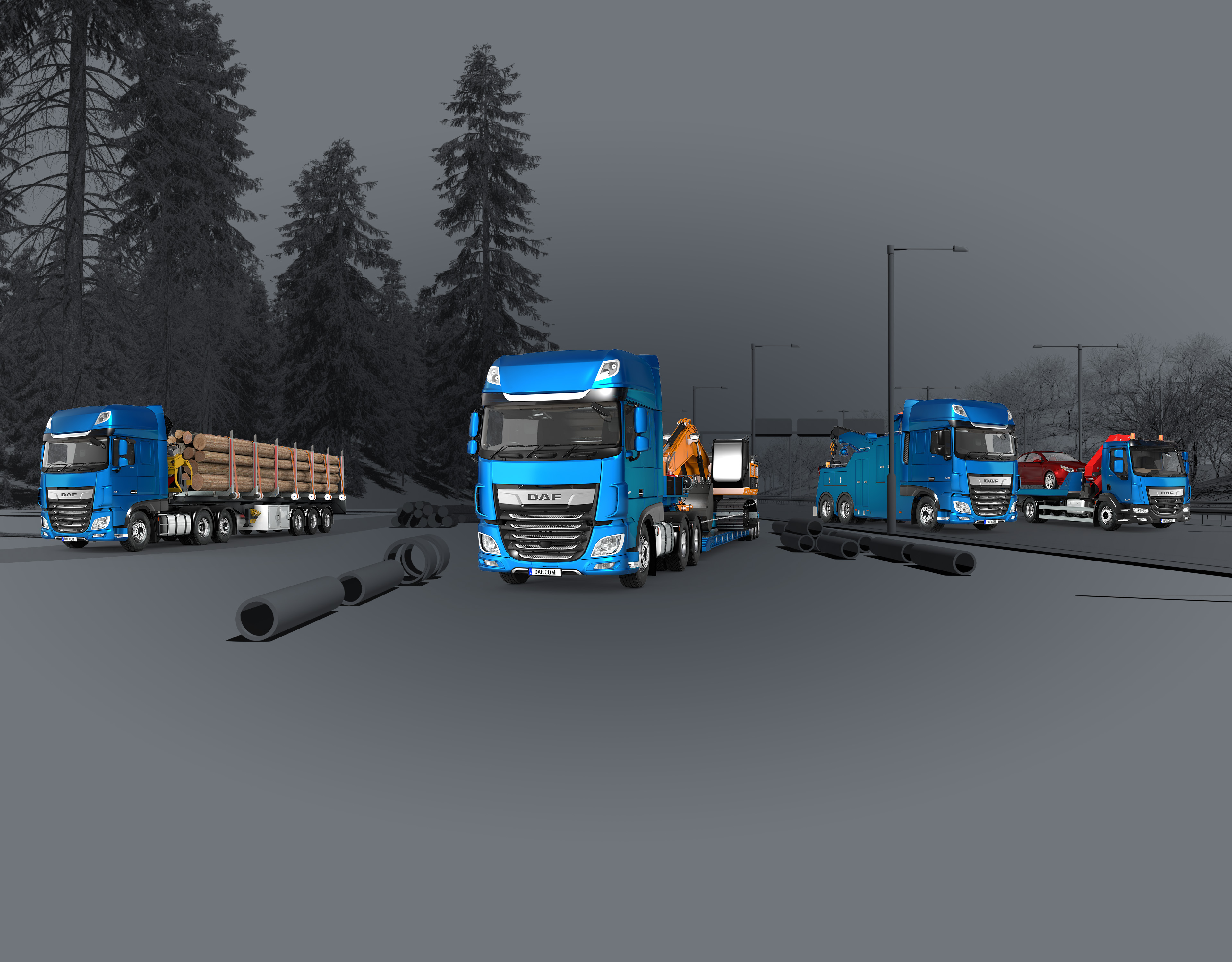 DAF transport solutions for specials
Specials
Special transport applications come in all shapes and sizes, ranging from the recovery of damaged vehicles and the haulage of trees for the lumber industry to the transport of oversize loads. The one thing these applications have in common is that they all require tailor-made trucks, which DAF is able to provide in this very demanding market segment.
DAF can deliver made-to-measure solutions thanks to its almost endless range of chassis configurations, drivelines, engine outputs, cabins and, last but not least, PTOs for powering hoists and cranes. Configuring a vehicle in this segment starts by determining its exact use. What demands will be placed on the vehicle? The DAF dealer uses this information to decide together with you what your perfect truck should look like. All done using advanced software and systems.
Depending on the usage requirements for your vehicle, you can opt for a relatively light or extra heavy chassis. Single-driven for the recovery of cars or double-drive tandem for the loading of tree trunks in the forest. Double front axles when a crane is fitted behind the cabin or an extra rear axle – steering or otherwise. For all these applications, DAF is your partner in business.
DAF also provides a wide range of services that guarantee you maximum operational reliability: a close-knit and professional dealer network throughout Europe, first-class spare parts service via PACCAR Parts, comprehensive DAF Multisupport Repair & Maintenance contracts and financing options that – just like your truck – are designed to meet your specific requirements.
Want to know more? Contact your nearest DAF dealer