We use cookies for a variety of purposes, such as website functionality and helping target our marketing activities. Some cookies are essential, others help us improve your experience by providing insights into how the site is used. For more information, please visit our Cookie Notice.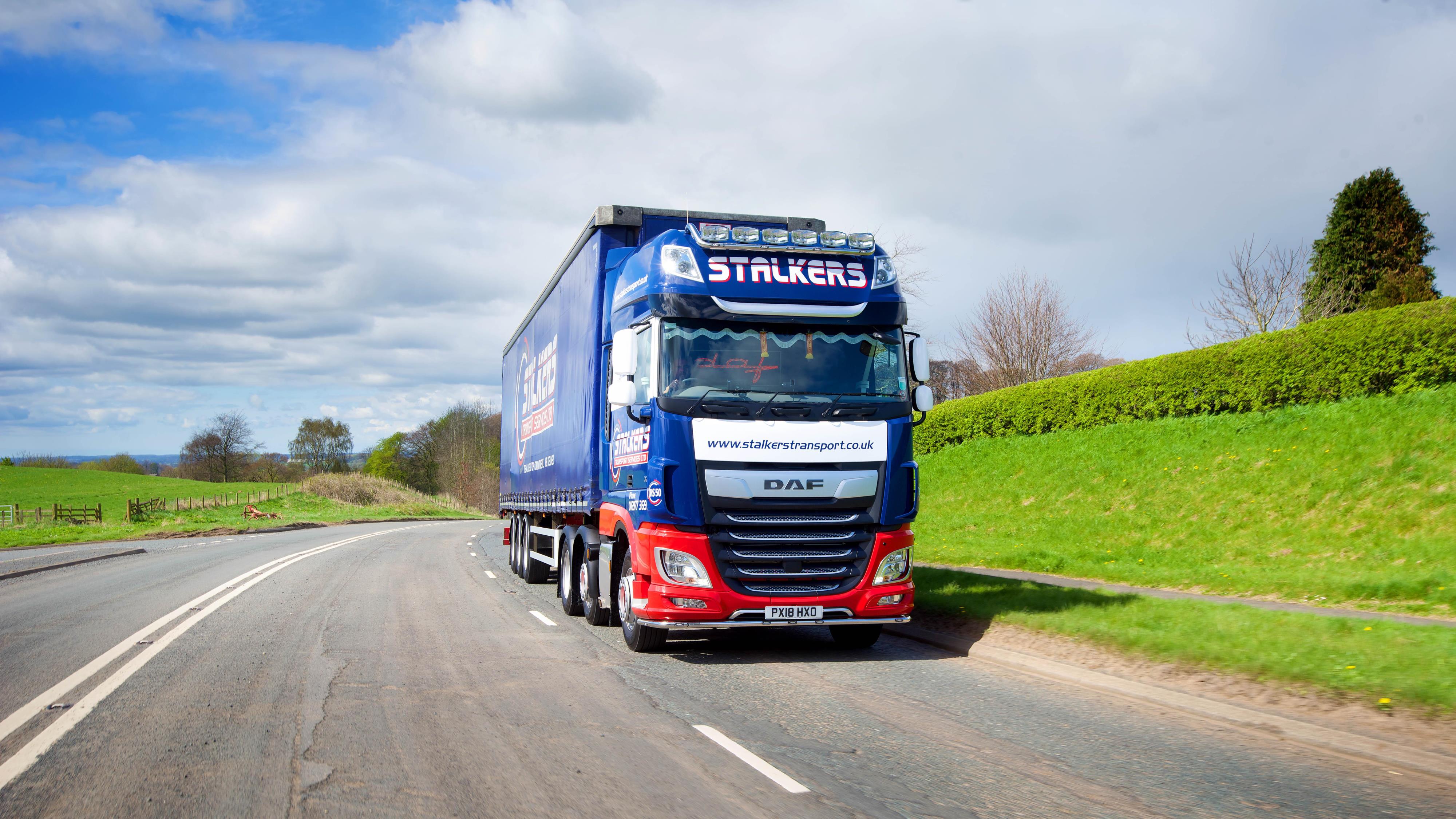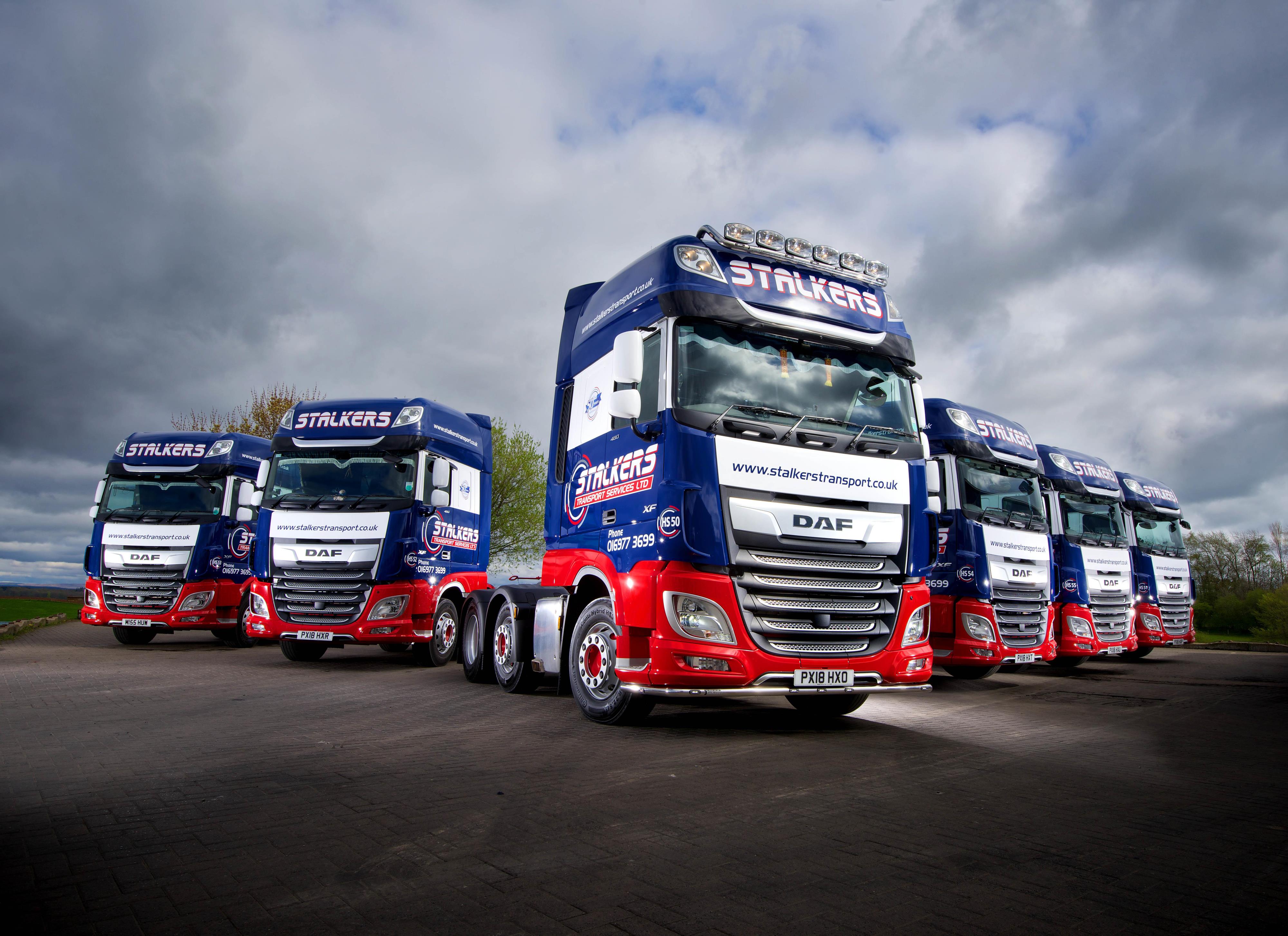 Stalkers Transport Services
Stalkers report 'uplift in fuel economy' following the delivery of six DAF New XF 480 tractor units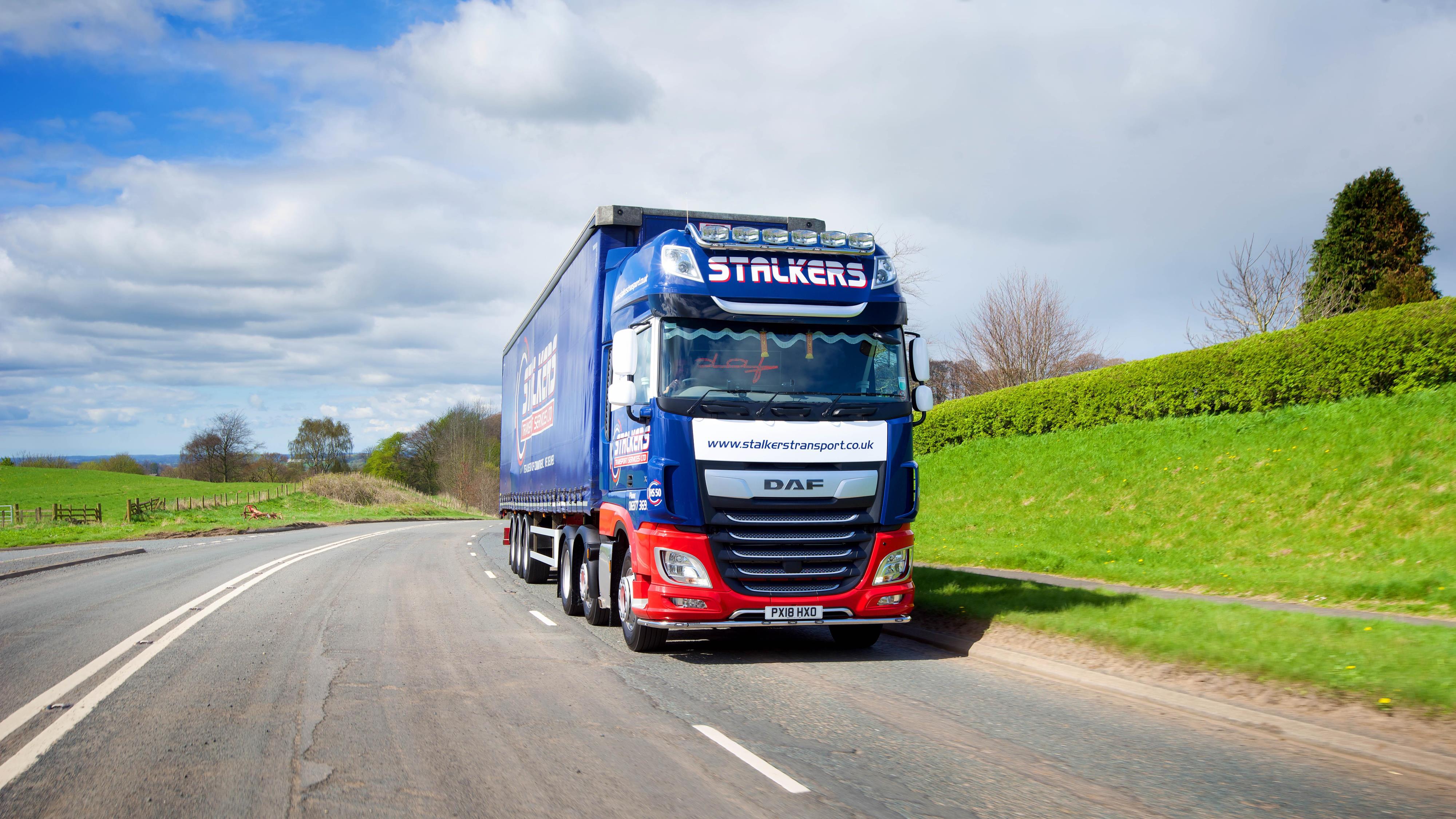 Stalkers report uplift in fuel economy
Stalkers Transport Services in Brampton, Cumbria, has reported 'an uplift in fuel economy' following the delivery of six DAF New XF 480 tractor units with Super Space Cabs and 'FTG' 6x2 twin-steer axle configurations. The New XFs are already delivering superior economy over the company's same-spec DAF CF models, averaging 8.5mpg and improving week-on-week. Over 12-months and compared to the CFs' average economy of 7.83mpg, this represents an increase of 8.6%.
New XF returns 8.9mpg economy return
This latest fleet replacement programme also marks the haulier's 50th anniversary and continues its long association with the UK's market leading DAF marque.
The New XFs replace a long-serving fleet of CF tractor units after a DAF New XF demonstrator returned outstanding fuel figures on an intensive two-week day / night operation. An 8.9mpg economy return is, the company says, 'a remarkable achievement following such a tough work-out'.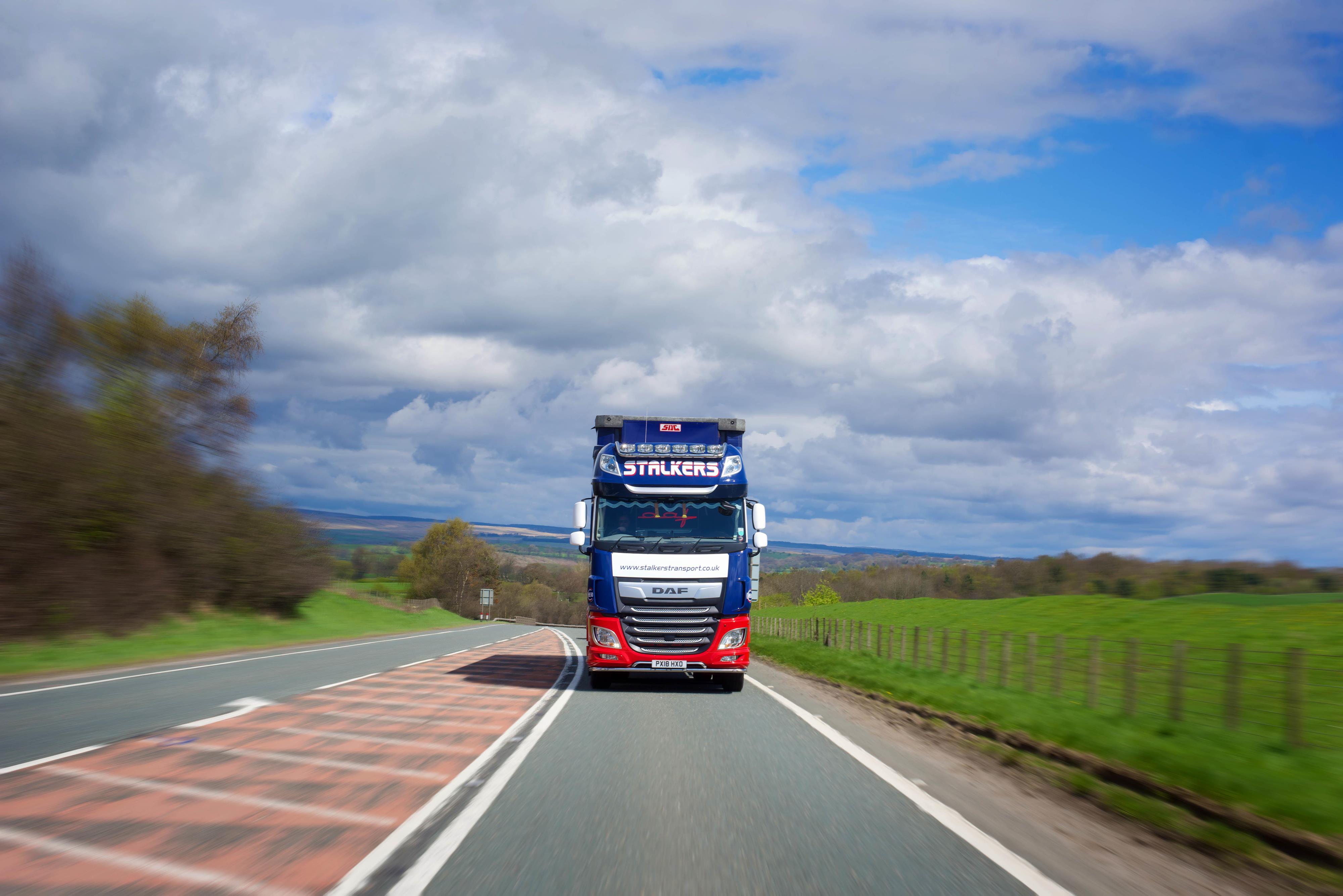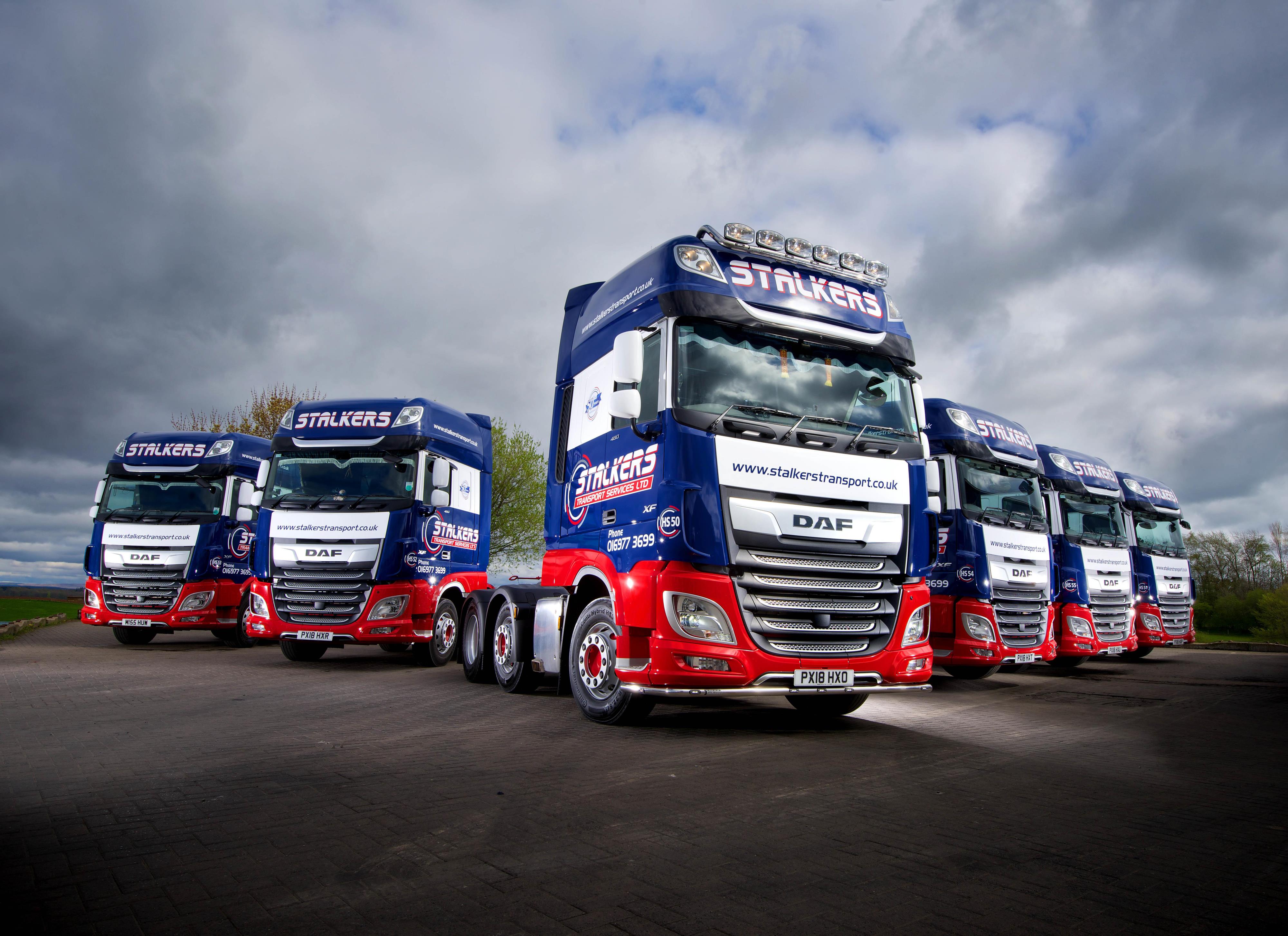 DAF driver training provides positive impact on economy too
"We've always been a DAF operator, and we always will be," says Managing Director, Karen Stalker, "it's a great product supported by an exceptional local dealer, Solway DAF in Carlisle, with whom we have enjoyed a fantastic relationship for 35 years.
"Fuel, of course, is the big cost," she says, "and we're delighted that the New XFs are providing a significant uplift in economy. The demonstrator was worked very hard indeed and an 8.9mpg average was a remarkable achievement following such a tough work-out. The new fleet has already boosted our fleet average by over 8.5% and we're delighted with that. The introduction of DAF driver training has had a very positive impact on economy too," she says, "and we expect fuel consumption across the new fleet to improve still further as a result.
"We're mindful of driver welfare too,' adds Stalker, "and the Super Space Cabs provide them with all the creature comforts. I believe a happy driver is a productive driver and the DAFs will certainly help us retain the better ones – especially in this part of the world where excellent, loyal drivers are at a premium."
Installation of telematics across the fleet
Since installing telematics across the fleet, Stalkers has been able to reduce its fuel spend from 42% to 30% of its overall fleet running costs. The company also reports that the fitment of forward facing cameras has drastically reduced insurance claims.
Stalkers has invested in greater warehouse capacity and in new equipment for their workshop, thus bringing its own fleet maintenance in-house and also providing a third party commercial service and repair facility. Together with secure parking, change-over area and a 24-hour Northern Gateway Hub, Stalkers offers an ideally located onward delivery service to Scotland offering other hauliers to opportunity to reduce both their costs and their carbon footprint.
Stalkers currently employs 70 staff and operates a fleet of 42 vehicles on a 24/7 operation, boasting state-of-the-art technology throughout the business.