DAF respects your privacy. We use cookies for a variety of purposes, such as website functionality, improving your experience of our website, building integration with social media and helping target marketing activities within and beyond our website. By continuing your visit on our website, you are consenting to our use of cookies. However, if you want to customize your cookie preferences, click on 'Change settings' below. You can withdraw your consent at any time. For more information, please visit our Cookie Notice.

Professional
your DAF Dealer
Ready to take on every job! We explain what needs to be done and keep you up-to-date.
One Stop Shop
You can go to your DAF dealer for repairs, maintenance, repairs under warranty, MOT, damage repair and new or used trucks. Your DAF dealer also supplies and installs parts, equipment and accessories, such as a 220 volt converter, microwave oven, coffee machine or refrigerator, radio, GPS system, reversing camera or fire extinguisher. Your DAF dealer can do it all.
We maintain a plentiful stock of the most sought-after spare parts so that we can keep delays to a minimum. If, however, you wish to order a new battery yourself, for example, you can do so using your own account in the DAF webshop. And if it proves more difficult than expected to install the component, your DAF dealer will be happy to do the job for you. In addition, our technical specialists are always up to speed on the newest techniques, aware of the problems that are specific to each type of vehicle and able to help you to diagnose a problem correctly when you are in doubt. Professional and efficient!
Ready to help you day and night
No one knows our DAF trucks as well as our own specialists. Training programmes and courses help to keep these experts' skills and knowledge of current technologies up-to-date in an ever-changing world. In addition to the required expertise, they also possess the necessary scanning equipment, universal diagnostic devices and other essential tools. This means that we are almost always able to find the right solution to your problem. We understand the kinds of problems you sometimes have to face, too.
Broken down out on the road? Then we will be there as soon as we can.
In need of minor repairs? With over 1100 locations there is always a DAF dealer close by. And did you know that many minor repairs can be carried out on the spot? Meaning that you can be back on the road in no time.
Finding solutions together
Whether you are driving a new, used or old DAF or even a different brand, our specialists will help you to get back on the road using the newest techniques and the right parts. We are completely transparent in all our work. If a repair job looks like becoming very expensive, we will discuss this with you and offer you an attractive alternative solution if required. We may be able to find a second-hand replacement part or even have the item in our TRP shop, which stocks a wide range of parts for all types of trucks and trailers. And this might be cheaper, too!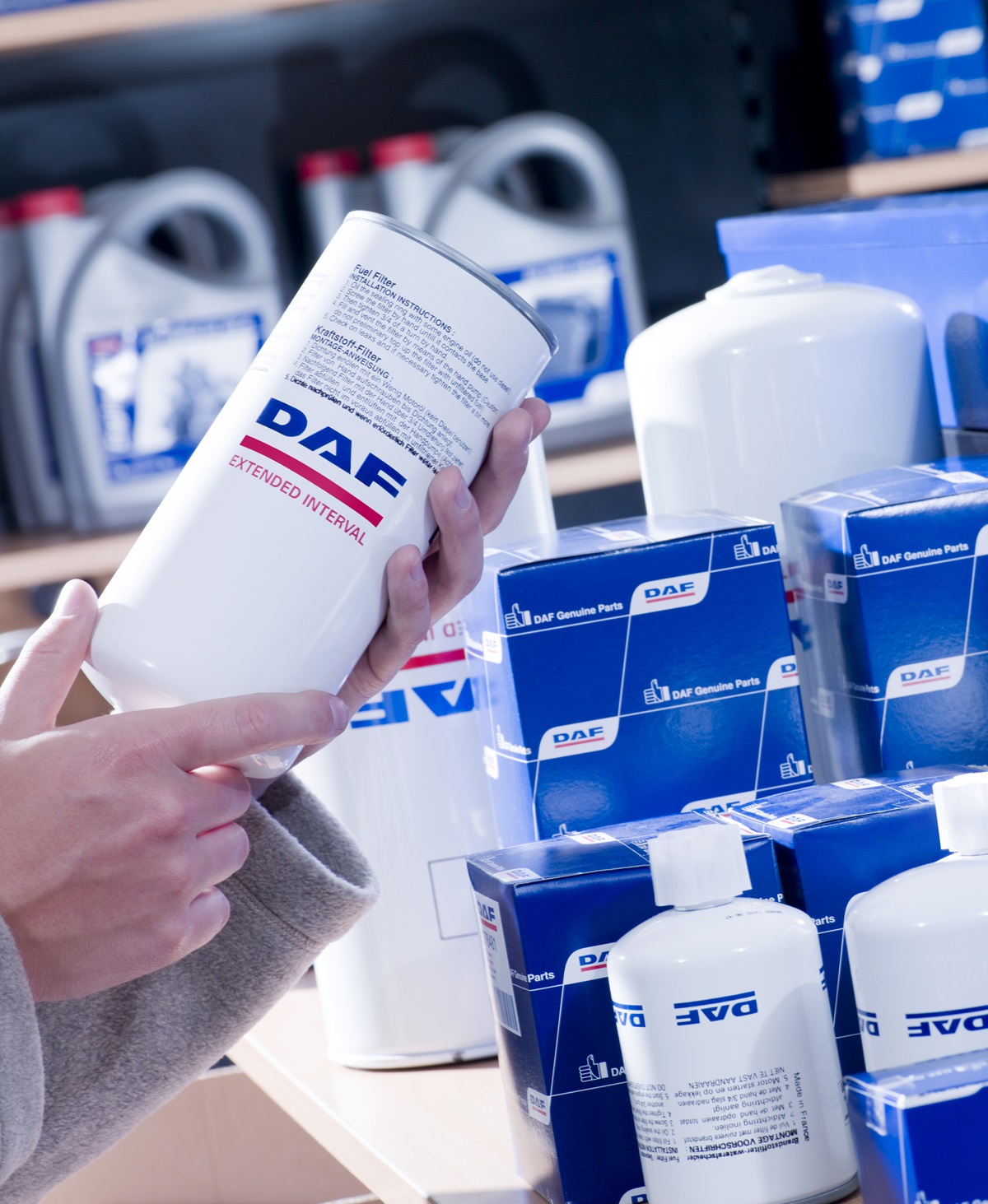 Repairs support service
Do you want to carry out a (minor) repair job yourself but also need some assistance? Our helpdesk staff will be happy to provide you with the support you need. If you are still having difficulty getting the job done, you are always welcome at your local DAF dealer. They will finish the work for you in double-quick time.
5 reasons to choose a DAF workshop
Your DAF dealer has the skills and experience to help you with all repairs and maintenance. Using advanced diagnostic equipment, highly qualified service professionals maintain your truck at peak efficiency.
Learn more about the DAF dealer
May we welcome you? Find your DAF dealer
BETTER SERVICE
BETTER DAF